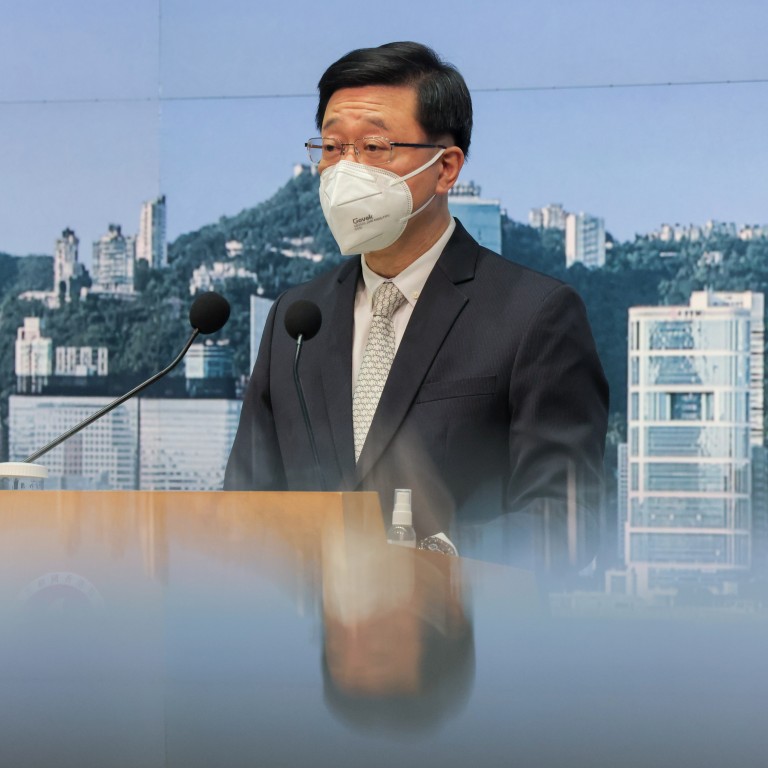 Hong Kong's John Lee is living up to his 'result-oriented' pledge by relaxing Covid-19 rules
Lee wasted no time in leveraging on the mainland's easing of pandemic restrictions to remove most of Hong Kong's remaining curbs
It seems he has won Beijing's support – but he must trust his own team, too
First things first: hats off to Chief Executive John Lee Ka-chiu for his boldest move yet – relaxing most of Hong Kong's remaining
Covid-19 restrictions
. Lee
purportedly bypassed
his team of experts, political advisers and his own governing team, including the health minister, to make the decision. And, for his decisiveness, he must be credited.
The move was a surprise to most. It came less than a month after Lee quite audaciously
told the public
not to be fixated with "0+0" and vowed to stop referring to anything as "zero-plus-what". Most of Hong Kong had already stopped waiting for 0+0 and the reopening of the mainland borders. Those who held out hope were forced back into a familiar holding pattern.
For three years, Hong Kong has struggled to find its place while sandwiched between two very different Covid worlds, and shut out from both.
There were attempts to reach out to our "brother", Macau. But try as our last chief executive Carrie Lam Cheng Yuet-ngor might, it became clear by the summer of 2021 that our brother was not going to let Hong Kong travellers in. The requirement of 14 consecutive days of zero local infections that Lam and the city fought so hard to achieve simply got
doubled to 28 days
by Macau.
Hong Kong was on its own from that point onwards. We faced the dual pressure of being part of a zero-Covid country, and of maintaining the facade of an international and open city. The hands of our leaders were tied with minuscule manoeuvring space.
It's not just the scrapping of the requirement to scan the "Leave Home Safe" venue code before entering premises, or of the amber code mechanism for healthy inbound travellers – allowing them to
finally enjoy
unrestricted entry into restaurants and attractions – that are significant.
Look at Hong Kong's lifting of the rapid nucleic acid test arrangement at control points for travellers to the mainland, and it seems clear that Lee has obtained the support of Beijing. He responded very quickly to the
dynamic shift
in the central government's own Covid-19 measures.
But a leader must also take care of his team. It is not lost on the public that Lee basically threw Secretary for Health Lo Chung-mau under the bus. It was only
days before
Lee's announcement about the lifting of restrictions that the health minister had said at a Legislative Council meeting and press briefing that the Leave Home Safe app would not be cancelled in the short term, and that the city would not "hastily" follow the mainland's sudden relaxing of Covid-19 policies.
The truth is that Lee quickly followed mainland's lead and the track and trace app, save for the vaccine pass, has been ditched.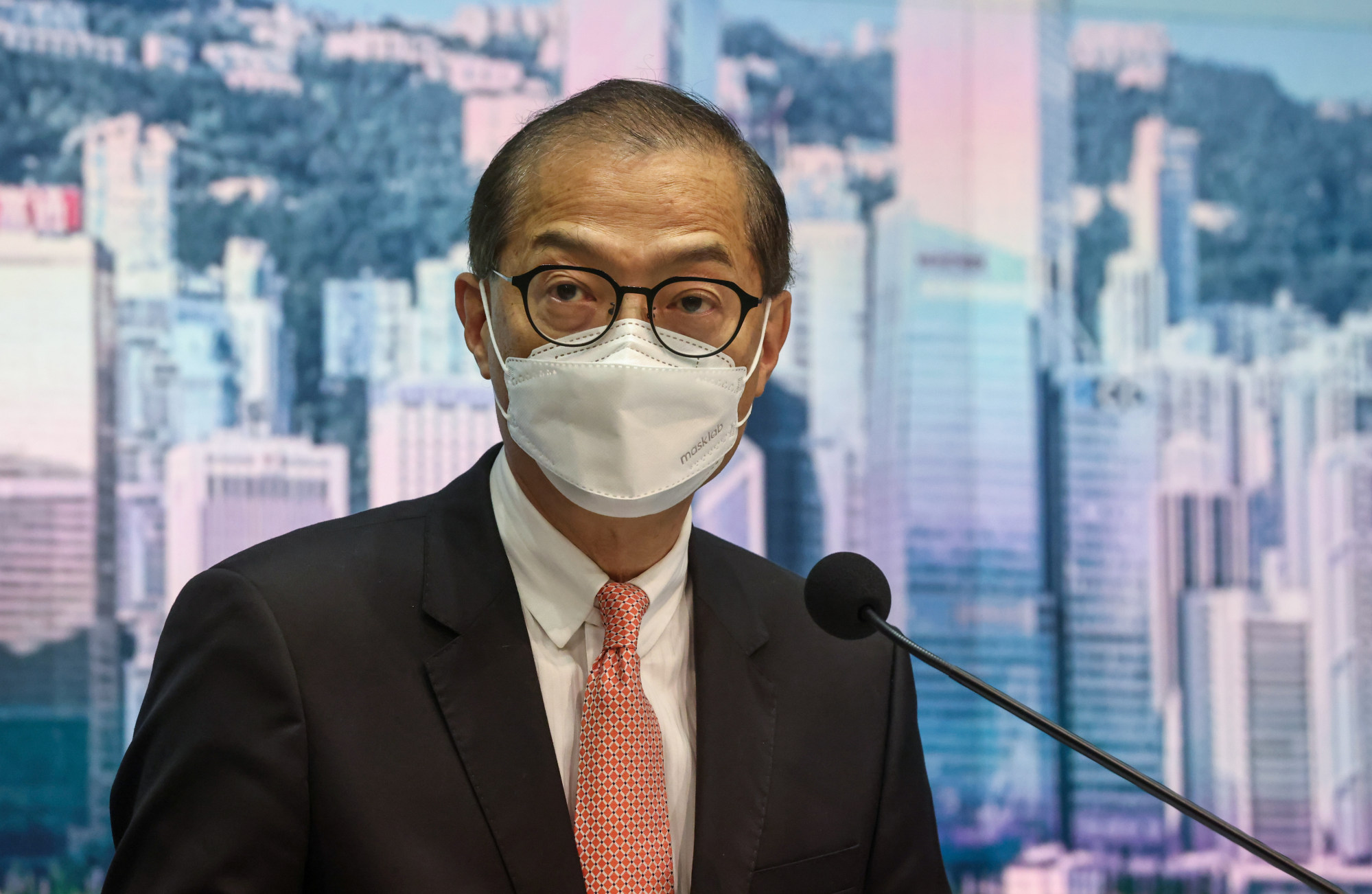 Lo, known to be and selected for being a hardliner, has been very vocal in his stance
against
the lifting of restrictions. He was alleged to have
pushed back
the chief executive's plans to open up earlier in the autumn.
And he was singing a very different tune to the one his boss was singing on
reopening borders
with the mainland. Lo told lawmakers that resuming quarantine-free travel with the mainland was "not topic of discussion right now", while Lee had been sounding hopeful.
Lee has redefined what "executive-led" means, and observers will continue to watch how Lee works with his team. There's little doubt that Covid-19 restrictions have been a major subject for deliberation among Lee's advisers, so we shouldn't look too much into his sidestepping them in the announcement. He's still developing rapport, and perhaps we will see more of his pledge to streamline processes in action as the city opens up.
It's still any one's guess when the mainland border will open. And there's no point guessing. But at least we know Lee remains in the know, and that's what matters.
There is much to be done. Experts are estimating that it will take the city at least a year to recover economically. As residents begin to
stockpile painkillers and meds
, the government must be mindful of the delicate optimism we are currently riding on.
Alice Wu is a political consultant and a former associate director of the Asia Pacific Media Network at UCLA