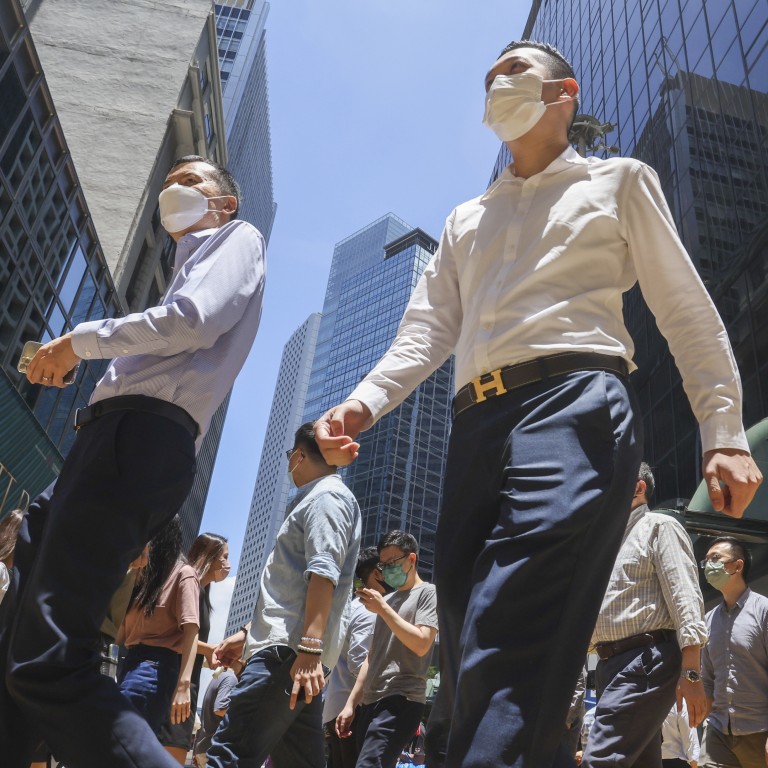 Opinion
Editorial
by SCMP Editorial
Editorial
by SCMP Editorial
Hong Kong shows its worth as accounting turns into geopolitical pawn
US auditing in city of Chinese firms facing delisting from New York exchange passes first test, but there is still some way to go
American regulators have completed the first phase of their
inspection of US-listed Chinese firms' audit
records. Nothing untoward has been uncovered, despite unprecedented access being granted to the US Public Company Accounting Oversight Board (PCAOB).
For now, their risk of being delisted has been reduced, but not eliminated. Hopefully, the next auditing phase will be as smooth as the first.
For the first time, Beijing allowed audit papers to be taken from the mainland for inspection.
Hundreds of US-listed Chinese firms had faced delisting from the New York exchange if US regulators were not allowed audit access.
The Chinese securities regulator hailed the result as a breakthrough, but at least one US politician who sponsored the law that began the whole kerfuffle has vowed that his effort to kick the firms off the New York exchange is "not over".
Two teams of PCAOB inspectors spent seven weeks in Hong Kong at the offices of PwC and KPMG working through hundreds of audit papers from a sample of China-domiciled companies whose shares are traded in New York.
Auditors involved were also interviewed. The 262 Chinese companies are valued at US$775 billion and included this newspaper's owner, Alibaba Group Holding, as well as many of China's biggest and well-known concerns such as tech behemoth Tencent Holdings and electric carmaker Xpeng. Next year, EY and Deloitte will undergo the same process in Hong Kong.
The review involving the Big Four should give Chinese regulators the confidence to further open auditing to outside scrutiny, which would be a huge plus for investors' confidence.
From the start, US proponents of the exercise claimed that the Chinese auditing process was opaque, and therefore none of the papers from those companies could be trusted.
Beijing was leery of letting foreigners peer too closely for fear of losing strategic and commercial secrets as well as national security data.
In the end, the PCAOB focused only on audit quality and was not interested in commercial or government secrets. The Chinese side granted full access, and showed it had nothing to hide.
The exercise highlighted the importance of Hong Kong's role as a neutral ground in the US-China dispute. It has already benefited from companies looking to find safe havens to raise capital.
From Alibaba to Xpeng, scores of US-listed Chinese companies have sold additional shares in Hong Kong. But the tussle is not yet over. Under the Holding Foreign Companies Accountable Act, auditing oversight is one of many excuses that can be used to expel Chinese companies from the US stock exchange.
Something as mundane as accounting has been turned into a pawn in geopolitics. Future resolution is likely to go beyond mere accounting standards.