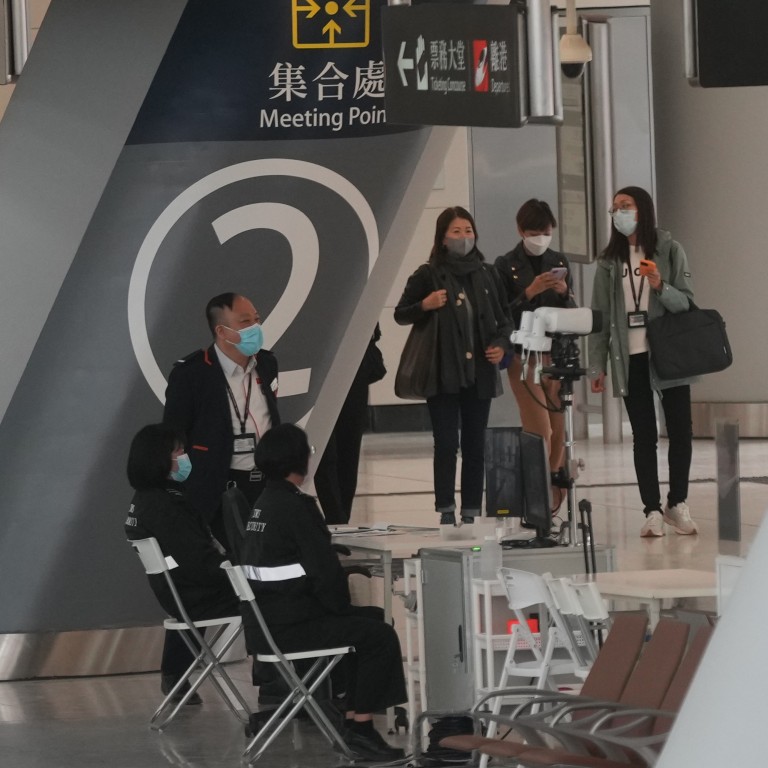 Opinion
Editorial
by SCMP Editorial
Editorial
by SCMP Editorial
Gradual reopening of Hong Kong border with mainland well worth the risk
World watches as city prepares to resume cross-border travel at a time when its Covid-19 cases and those in mainland China are still at a relatively high level
The battle against the coronavirus is entering a new phase. After nearly three years of segregation from the mainland, the city will resume cross-border travel without quarantine starting from Sunday.
This is no doubt a high-stakes affair, given there are still relatively severe outbreaks on both sides. But with full preparation and precaution, the reopening of the border should still go ahead.
During the first phase, there will be a daily quota of 50,000 people for land crossings on each side. Travel by air, sea and the bridge to Macau and Zhuhai will not be subject to a cap, though the service capacities of these channels are currently about 10,000 a day.
The high-speed railway, which officials say will take longer to resume operations, is slated to reopen no later than January 15.
The 48-hour pre-departure negative polymerase chain reaction (PCR) test result required for travellers both ways is a prudent step, as is the online quota application system available for all. However, this may still fall short of the expectations of businesses and others who want a designated quota for specific uses.
The authorities should closely monitor applications and adjust accordingly.
It is good to hear that the ongoing local outbreak, which logged another 18,422 cases on Thursday, is believed to have passed its peak. Chief Executive John Lee Ka-chiu also expressed confidence that the health risks and impact on the city will be manageable.
He stopped short of giving a clear road map and timetable on when travel would be fully resumed, saying an agreement would have to be sought with the mainland after reviewing the initial reopening. This is understandable under a gradual and orderly approach.
The daily flow of 60,000 people each way is just a fraction of the volume before Covid-19, but the numbers add up to 3.6 million, or half of the city's population, in just two months. Officials believe the quotas should meet the demands of the public.
Yet health risks and fears of another burden on public healthcare facilities arising from cross-border travel must not be overlooked. As the health minister concedes, the move will pose challenges to the system.
The return of limited quarantine-free travel is another milestone in returning life to normal. It remains to be seen whether it will ring in a more prosperous new year as Lee promised.
Indeed, it would not be surprising if it results in a resurgence of infections. What matters is to keep the situation under control.
Hopefully, it will not take long before both sides open up further. At stake is not just cross-border economic and social activities, but also China's well-being and the city's status as the gateway to the country.
How the reopening of checkpoints shapes the pandemic is being closely watched by the whole world.