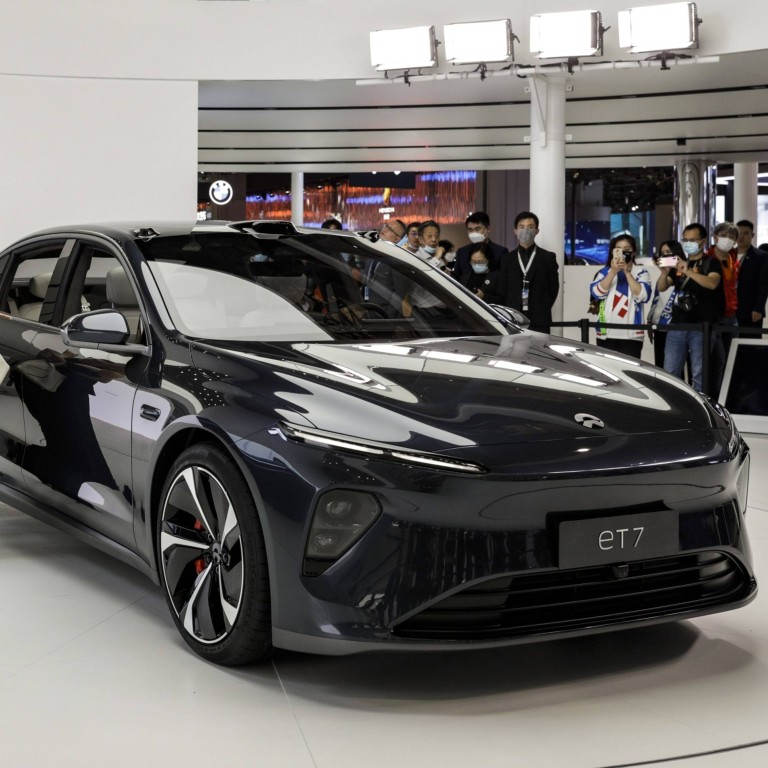 Opinion
Editorial
by SCMP Editorial
Editorial
by SCMP Editorial
Finally, our leaders are turning focus back to the economy
With the zero-Covid policy confined to the dustbin of history, China is eyeing growth in all sectors, from electric carmakers to e-commerce platforms
China's top leaders meet annually to decide the economic policy outlook for the following year. The central economic work conference last month is especially important. One of the first such top policy meetings held since Beijing's relaxation of the tough zero-Covid regime, the conference provides economic directions for policymakers to aim for. Early signs are encouraging.
Growth is back on the front burner. Domestic consumption will be revived and boosted after the economy was ravaged by production halts and Covid-19 lockdowns leading to a drag on consumption in the past year.
Factory owners and workers may heave a sigh of relief as local authorities have been ordered to refrain from arbitrary shutdowns of facilities. Meanwhile, official trade delegations from Hainan, Jiangsu, Zhejiang, Ningbo and Suzhou have made world tours in search of investment, export orders and supply chain contracts.
China's status as the world's manufacturing hub has been threatened over the past year, and local authorities are desperate in trying to make up for lost time.
Key sectors in the economy have been identified for growth. Electric carmakers such as Nio, Xpeng, BYD and Li Auto are catching up with the industry's global bellwether, Tesla, showcasing the headway made by the private sector that has left state-owned electric car wannabes in the dust.
As the property bubble has deflated, Beijing now aims for more accommodating policies as it once again calls the sector a "pillar" of the economy for the important role it plays in growth, jobs, wealth and consumption. The focus will be to slowly nurse the sector back to life, without giving the most profligate borrowers such as China Evergrande another free rein.
After crackdowns on the industry for online platforms, Beijing has acknowledged that the technology is vital for growth, and that it will support research and production of new services and products. Unlike official language just a year ago that called for control over their "wild growth", the policy change affirms the vital roles of "platform economies", those technological ecosystems that support a variety of online services such as Taobao and WeChat.
Such companies can expect to face fewer hurdles, now that their activities have been better regulated, and risks such as data leaks ring-fenced.
Meanwhile, elderly care is a growth industry as the country ages rapidly. The Covid-19 health crisis has especially exposed the vulnerabilities of the elderly population, from care to medication and vaccination. Given the trade and hi-tech tussles with the United States and the economic slowdown from the pandemic, the new year will be crucial for the nation's economy.