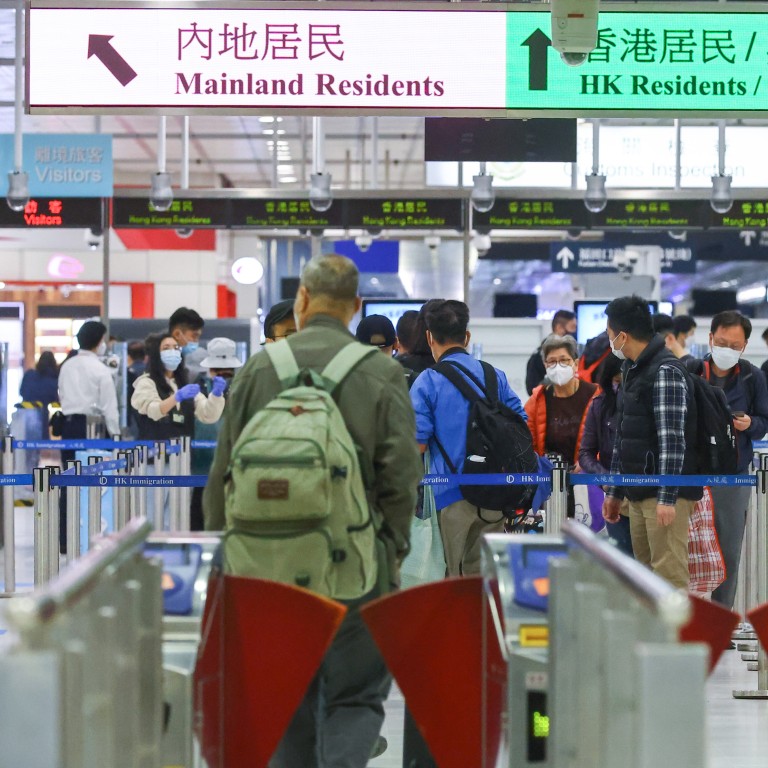 Opinion
Editorial
by SCMP Editorial
Editorial
by SCMP Editorial
Challenging year for Hong Kong as it aims to make economic comeback
Economists are cautiously optimistic that the city can turn around after three years of pandemic controls and damage, but much will depend on mainland China policy and global conditions
Hong Kong has earned a reputation for resilience when it comes to economic setbacks and comebacks. Past recoveries from regional and global financial crises and the 2003 severe acute respiratory syndrome (Sars) epidemic remain as evidence of that.
But none of those events compares with the duration and scale of the damage sustained in the fight against the Covid-19 pandemic since it was declared nearly three years ago.
The question now is whether the end of almost all the city's pandemic control measures and the
reopening of its border with the mainland
will ultimately define 2023 as a turnaround year to surpass all others.
Economists are optimistic, but their predictions of gross domestic product growth ranging from 2 to 5 per cent also reflect understandable caution.
After all, they expect a contraction of around 3 per cent in the year just gone, following one of 4.5 per cent in the third quarter.
This is after the government downgraded its full-year forecast to between plus and minus 0.5 per cent in November amid an ongoing recession.
The outlook is clouded by rising interest rates orchestrated by the United States' central bank, thanks to a currency link, which do not reflect local conditions and are negative for confidence in property and business investment.
Nonetheless economists are optimistic 2023 will be remembered as a year of recovery from one of economic devastation marked by a fifth wave of Covid-19 infections, stifling pandemic curbs on economic and social life, business closures and job losses, global recession and falling home and stock prices.
This looks like a safe prediction, given that the return of mainland visitors and investors could have a big impact on the local economy. Some
45,000 people crossed the border
via land checkpoints on Sunday.
Chief Executive John Lee Ka-chiu said both sides would review the experience later and decide when the daily quota could be lifted.
It is only the beginning of the city's comeback in the face of global recession and geopolitical uncertainty such as worsening China-US ties, in which it trails places that reopened sooner.
Hong Kong may be on its way to reclaiming its position as the world's leading hub for initial public offerings, but it must reverse other erosions of its standing such as a brain drain and the exodus of firms.
It remains to be seen whether talent and investors are convinced by the official pitch that "Hong Kong is back", and also depends on China fully reopening after years of lockdowns and other Covid controls.
It is only by leveraging its unique edge as a finance hub of the Greater Bay Area hi-tech development project and as a gateway to the mainland that Hong Kong can confidently consolidate its position as the premier regional attraction to talent and investors.