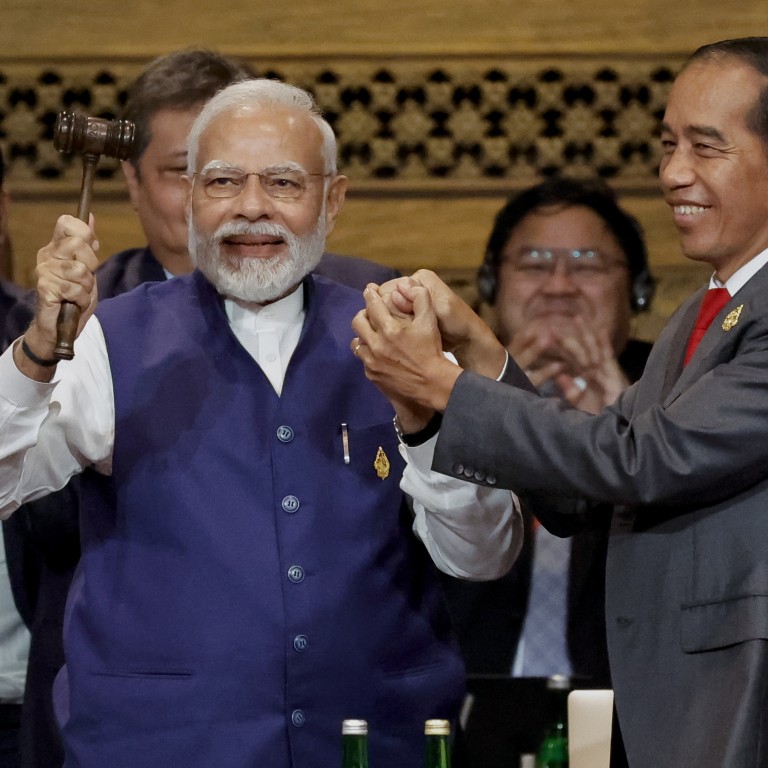 Amid recession, climate change and bickering leaders, how best to face our grim future aboard Spaceship Earth?
While the world's first-class passengers are quarrelling with the business-class travellers, those stuck in the overcrowded economy class are worried about a crash
We may not be able to knock sense into the privileged classes, but at least we can contribute locally to improve life for our families and communities
As the Lunar New Year approaches, we need to think about how to face a grimly uncertain future.
Gold prices are back up, the Ukraine war grinds on, politics is messier than ever and most analysts expect a recession. The World Bank's latest outlook sees the global economy growing by only 1.7 per cent this year and 2.7 per cent in 2024. That's a full percentage-point decline from the
International Monetary Fund's forecast
last October of 2.7 per cent for 2023.
The World Bank has downgraded its 2023 growth forecast for 95 per cent of advanced economies and nearly 70 per cent of emerging market and developing economies. The United States is looking at 0.5 per cent growth and the euro area at zero – which I think is optimistic, particularly for Europe. You cannot have a war without some
serious costs
. Brace for tough times.
While the world's first-class passengers are quarrelling with the business-class travellers on Spaceship Earth, those stuck in the overcrowded economy class are worried about a crash.
The world is now divided into three blocs: the 1.1 billion in the rich West (Nato plus Japan and Australasia), the 1.7 billion in the East (which the West classifies as Russia and China, Iran and North Korea), and the South (meaning the 5.2 billion in the rest of the world).
Can someone please remind the captain and chief engineer that Spaceship Earth is wasting energy and polluting the environment at unsustainable levels?
The world already spends US$2 trillion on defence annually. One study suggests the richest countries spend 30 times as much on their armed forces as on climate finance, and seven of the top 10 historical emitters are among the top 10 global military spenders.
The latest jet fighters, missiles and aircraft carriers are all energy guzzlers. The Ukraine war is a magnificent display of futility, with its destruction of both lives and the environment.
How can the rest knock some sense into the rich elite? One might imagine that science and rationality are common, universal languages. But many non-Westerners often find that using non-Western logic to explain their point of view to Westerners is futile.
Modernity, often equated with the West, treats non-Western points of view as, at best, mystic, non-empirical and therefore non-scientific – or worst, inferior.
The one ancient Western philosopher who can bridge almost all cultures is the emperor and philosopher Marcus Aurelius. His Stoic philosophy is not only worldly, but also practical and personal in approach. Unlike most desk-bound theoreticians, Aurelius was the last of the "five good Roman emperors", who applied his philosophy to government, war and personal relationships.
His Stoic approach places importance on self-cultivation, self-reflection, self-control and the fortitude to master one's emotions, so one can have a clear and unbiased ability to do one's duty. He does what he thinks is right, but is willing to accept he may be wrong and need to understand other points of view.
Aurelius is correct in understanding that a good life is when you know you have enough. I may not be able to change Spaceship Earth, but at least I can change myself.
Happy Year of the Rabbit.
Andrew Sheng writes on global issues from an Asian perspective