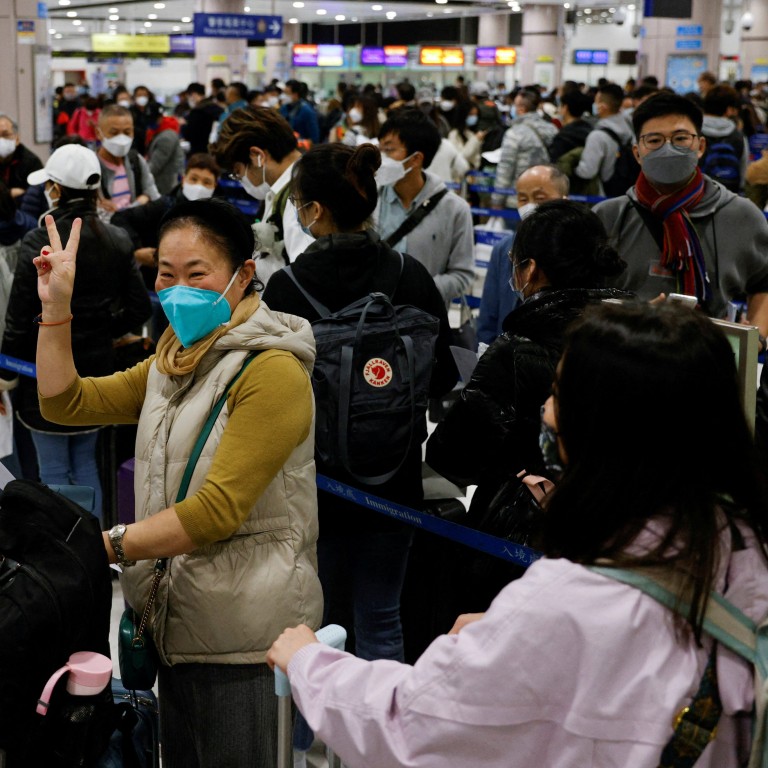 Hong Kong's economy will prove harder to revive than after Sars, but city must find a way
Ties with the mainland were invaluable in rescuing the city's economy after 2003, but the rise of competitors means Hong Kong can't take that for granted now
A post-pandemic rebound in a challenging global environment will take not just mainland ties but integrating into new supply chains and rebuilding the city's international image
Hong Kong's economy bounced back strongly following its health crisis 20 years ago – the severe acute respiratory syndrome (Sars) outbreak. Back then, the rebound was swift. This time, it will be more challenging and Hong Kong must find new ways to
revitalise its economy
.
In the aftermath of Sars in 2003, the
Closer Economic Partnership Arrangement
(Cepa) between the mainland and Hong Kong that fostered trade and investment liberalisation proved to be a lifesaver, resulting in a boom in trade, logistics, and professional and business services. An
individual visit scheme
led mainland tourists to flock to Hong Kong.
In the next several years, Hong Kong achieved strong annual GDP growth rates of above 6 per cent. Subsequent supplemental agreements brought further liberalisation measures. The introduction of Cepa also coincided with China's global integration, enabling Hong Kong to play an essential intermediary role.
However, the repatriation of consumption in China during the pandemic, and the emergence of competitor destinations – such as Sanya in Hainan province for duty-free shopping, Singapore for property investment and Seoul for arts and culture – means Hong Kong must improve its game to boost the volume of travellers spending and investing in the city.
For two decades, mainland China's growing trade significantly benefited Hong Kong as a transshipment hub. As of 2019, more than 40 per cent of Hong Kong's total trade consisted of re-exports going between the US and mainland China.
Having said that, some of the potential new markets are struggling with debt issues and are vulnerable to debt distress or default in an environment of rising interest rates. Ultimately, Hong Kong does not have the luxury to choose but must maintain ties with both old and new markets.
On the people side, higher inflation and stagnant real wages are likely to mean potential tourists in the region will tighten their belts and look for closer locations to visit. It could take a long time before tourism rebounds fully, but Hong Kong should boost its attractiveness to high-quality regional tourists. The city needs to restore its reputation of openness, cultural diversity, efficiency and predictability to attract travellers to visit and talent to stay.
Ensuring Hong Kong strengthens its attractiveness in sectors that serve mainland China, Asia and other regions in a less-globalised world is no small feat. Sectors with less risk of decoupling and bifurcation because of geopolitical conflict will hold promise.
In the end, not every sector will win, but multiple sectors will still benefit from policy coordination to create the well-run ecosystem and regulatory environment they need.
Generating new growth opportunities for Hong Kong and improving the incomes of its skilled and educated population are an important task, but the much more challenging global economic and geopolitical environment will mean none of it will be easy for Hong Kong.
Janet Pau is executive director of the Asia Business Council