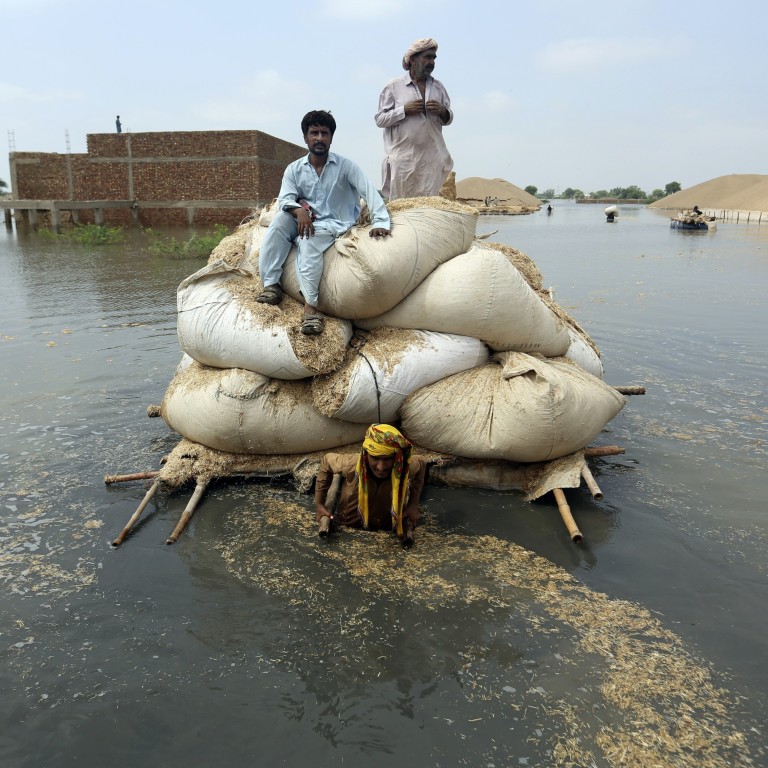 Global cooperation needed on climate change as emissions, temperatures continue to rise after pandemic lull
There were hopes carbon emissions might have peaked as the Covid-19 pandemic's disruptions led to large declines, but these have proved to be temporary
Even in these troubled times, it is vital to seize chances to make international trade climate-friendly and encourage affordable green energy transitions
It's official:
the Covid-19 pandemic
was not the turning point for climate change that some had predicted. The lockdowns and border closures of early 2020 did force a massive reduction in daily
greenhouse gas emissions
, and this led some to speculate that emissions might have peaked in 2019, on the eve of the pandemic.
However,
most major economies
have failed to "build back better" and, today, the challenge of reducing emissions is bigger than ever.
According to data on the state of the global climate released by the UN's World Meteorological Organization (WMO) last week, global temperatures and sea levels continue to reach new highs while floods, droughts and heatwaves cause widespread misery.
These are just a preview of the climate consequences that are now impossible to avoid and a foretaste of much worse to come if we do not collectively get our act together.
International trade is one way nations can close the gap between current greenhouse gas emissions and the much lower levels needed to avoid the worst outcomes.
It's not a new idea. In 1817, the economist David Ricardo observed that England would be better off importing wine from Portugal instead of producing wine itself. It could pay for the Portuguese wine by exporting goods such as cloth that could be made efficiently in England.
At a time when mercantilism and protectionism are back in vogue, such insights can be unwelcome. The IEA is, however, right to highlight the importance of ensuring fair and open international trade in clean energy technologies, especially given the limited resources countries are able to devote to the climate transition.
Although some have reacted negatively, the mechanism is a new approach to regulating international trade to take account of climate change. It is an opportunity for countries to work together on robust carbon pricing and therefore greener trade. Even in these troubled times, there are opportunities to strengthen climate cooperation and it is vital to seize them.
Stephen Minas is an associate professor at the Peking University School of Transnational Law in Shenzhen, director of the school's Sustainability Innovation and Law Circle and a member of the UN's Technology Executive Committee