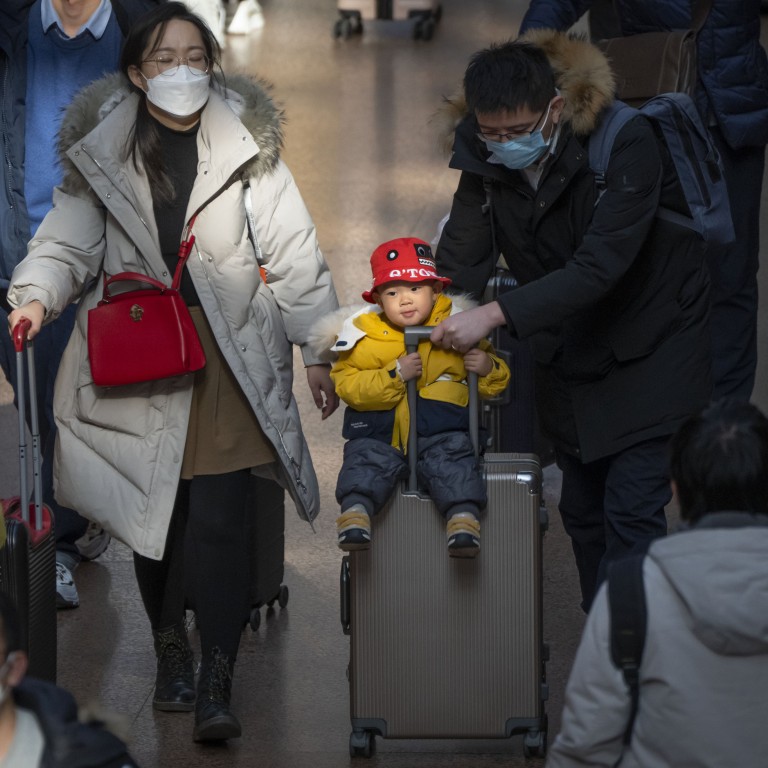 With China unlikely to see a baby boom, boosting population quality should be the focus
Policies to encourage couples to have children will have a limited impact, especially now that small family sizes are the norm
Instead, Beijing should take steps to improve education and skills training, reform the healthcare system and create the conditions for healthy living
China's population in 2022 stood at
1.4118 billion
, 850,000 less than in 2021, and the first drop in 61 years. There were 9.56 million births last year, or 6.77 per 1,000 people, while the number of deaths was 10.41 million, or 7.37 per 1,000. The resulting rate of natural population growth is minus 0.6 per cent.
Also, because the number of people moving onto the mainland is much smaller than the number of people leaving, it is very likely that population growth will gradually decrease. This marks a turning point that will have a far-reaching and serious impact on the socioeconomic development of mainland China,
and the world
.
China will join high-income countries such as
Japan
and
South Korea
in facing depopulation and it will be
replaced by India
as the world's most populous country this year.
In a resource-constrained global environment, a declining population is not necessarily a bad thing. With fewer consumers, there will be a reduction in carbon dioxide emissions, which will benefit
the environment
.
However, it is not the size but the distribution of the population that matters. The government needs to carefully address the impact of a decline in population growth that is accompanied by a rapidly ageing population.
In 2022,
280.04 million people
in China were aged over 60, 19.8 per cent of the total population. The life expectancy of the population is expected to continue to increase, which will exacerbate the negative impact of the ageing population.
The shrinking of the working-age population will make it even more challenging for the government to meet its expenses, especially
pensions
. Extension of the retirement age
will be unavoidable
to mitigate the financial pressure and ensure there are sufficient workers.
Attempts
to stimulate an increase in the birth rate on the mainland in recent years have had a
limited impact
as having a small family or being childless has become a way of life among married couples in modern China, whether by choice or as a compromise due to the
high costs
of raising a child.
Of course,
policies
that remove barriers for couples with financial difficulties who wish to have children would be welcome and should be promoted. However, simply hoping to reverse the trend by encouraging childbirth is unlikely to help. Negative population growth is likely to become a more permanent feature, as seen in South Korea and Japan.
Instead, the government should prepare for the challenges of population decline before the population ages further. The most effective way to do this would be to focus on improving the quality of the population and setting up infrastructure to support it.
The government must
invest in education
and skills training to ensure that the workforce is ready to embrace the transformation from a labour-intensive manufacturing economy to a knowledge-based consumer economy. To maintain a
3 per cent
gross domestic product growth rate in the face of an ageing population, there needs to be at least a five-fold increase in labour productivity.
This may sound like an impossible task but, with increasing modernisation, many labour-intensive jobs have been replaced by artificial intelligence. Indeed, China has had significant success in the development of
unmanned vehicles
and AI technology.
Internal migration has been shown to be effective in maintaining economic growth in urban areas, sometimes at the expense of rural regions. Rebalancing the development of the rural west and urban east should be undertaken to meet the needs of both areas.
Providing appropriate support to rural areas and vulnerable groups is critical for the well-being of the whole population. China has managed to
sharply reduce poverty
in the past decade. With an ageing population and slower economic growth, sustaining the poverty alleviation effort will be difficult.
The government needs to improve physical and mental health by
reforming the healthcare system
. In addition to promoting
active ageing
, Beijing must encourage the development of healthy living habits, including a balanced diet, and reducing smoking and alcohol consumption to alleviate the pressure on the healthcare system.
The government should also promote physical exercise and create a more pleasant living environment for the whole population.
Mental health
can directly impact physical health. It is not enough to simply improve the accessibility of psychiatric care. The creation of an environment that promotes mental health, family-friendly lifestyles and workspaces, and an affordable healthcare system is equally important.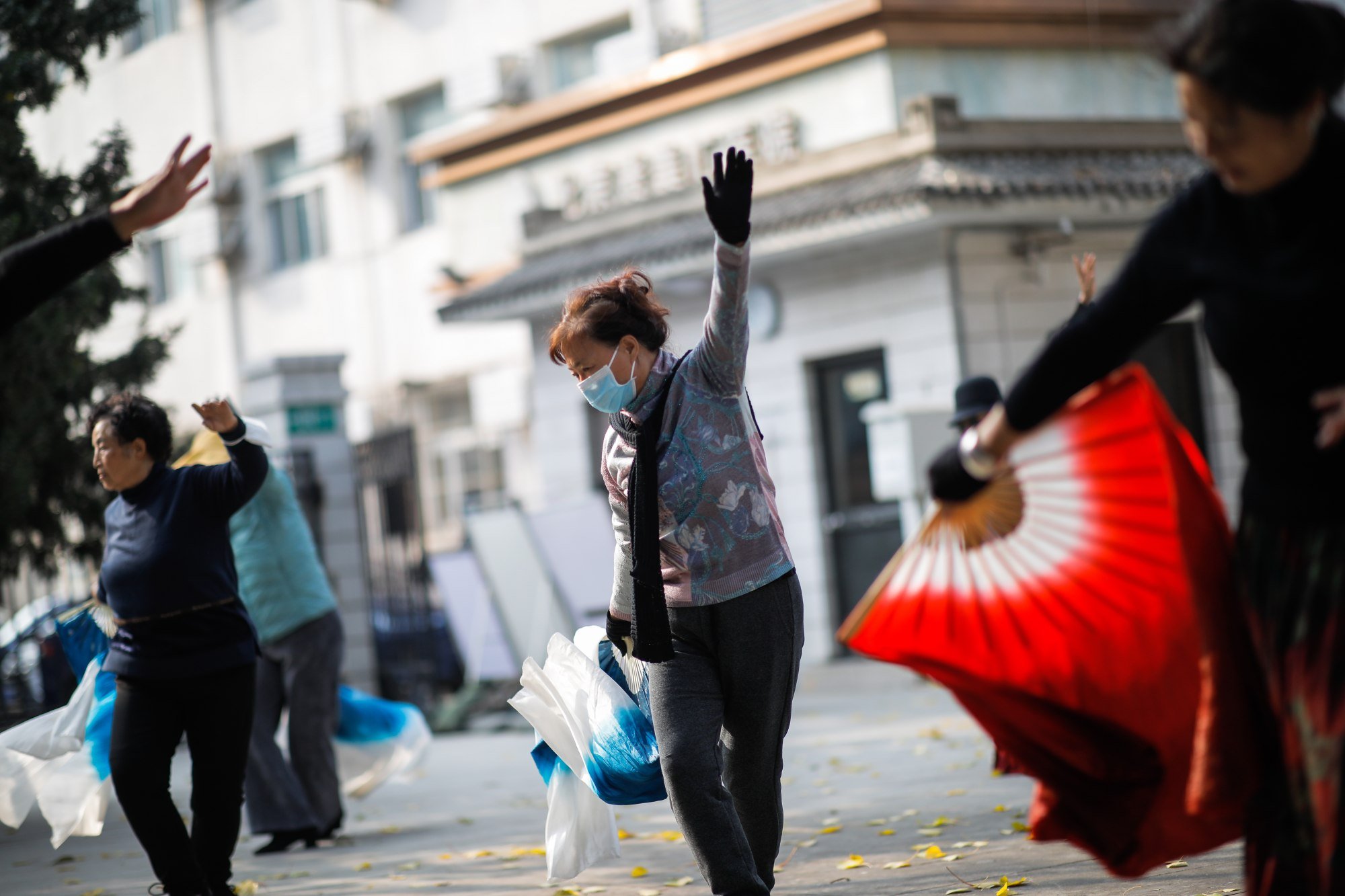 The chances of the negative population growth being reversed are slim unless there is a drastic change in the immigration policy to
attract foreign talent
.
China has shown that it is possible to increase efficiency in food production and manufacturing by enhancing certain processes. Some people are confident that this will in some ways minimise the challenges brought by a decline in population and can continue to improve quality of life. However, there is no magic bullet to deal with the situation. Rather, China must ensure diligent and effective planning and policy implementation.
The situation will also have an impact on Hong Kong as we have been taking for granted an influx of people from the mainland for too long. We, too, must fasten our seat belts and prepare to face the challenges of a shrinking Chinese population.
Paul Yip is an associate dean (knowledge exchange and development) and a chair professor (population health) at the University of Hong Kong