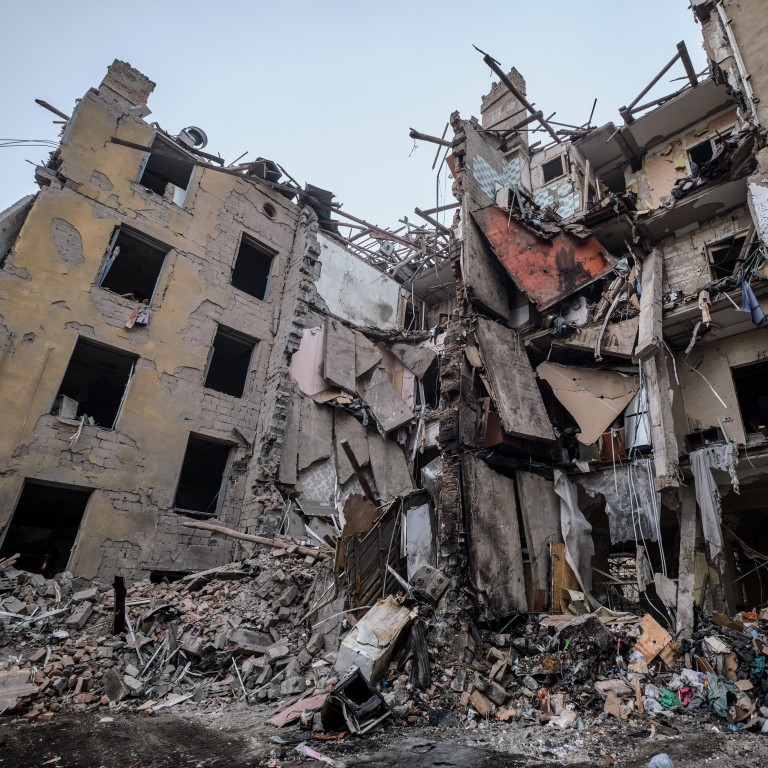 Opinion
Editorial
by SCMP Editorial
Editorial
by SCMP Editorial
End to bloodshed in Ukraine must rest on political compromise
China has set out its position on the conflict and has called for talks to find a solution while the West wants to see Russia defeated
The first anniversary of Russia's invasion of Ukraine has prompted China to articulate its current stance on the war. The eagerly awaited position paper contained no surprises, again calling for all sides to support and promote a political solution through dialogue and negotiations to end the killing and displacement of thousands of civilians apart from heavy military casualties on both sides.
The position paper followed publication of a poll jointly commissioned by a European think tank showing people in China, India and Turkey prefer a quick end to the war even if it means that Ukraine loses some occupied or contested territory, and that most Chinese view Russia as a "necessary partner".
Those in the United States and western Europe, on the other hand, want to help the former Soviet state defeat Russia, which is now seen as an adversary, pointing to a clear gap in public opinion between the West and the rest of the world. It also comes on the heels of a concept paper issued by Beijing on China's Global Security Initiative, previously announced by President Xi Jinping.
The two papers are complementary. The latter is seen as part of Beijing's efforts to increase its influence in global governance and security, and asserts that the rules should not be decided by certain like-minded countries.
It follows a landmark speech by Xi debunking the "myth that modernisation [of developing countries] means westernisation".
The Ukraine position paper reflects the concept. The problem now is that the western powers not only hold a very different position, but also their end-game objective is different.
A political solution will involve compromises. If the US maintains a no-compromise stance, there is not much China can do from its unequivocal position.
It does not help that the US continues trying to link China to the war, through insinuations that it is supplying weapons to Moscow, without providing any real evidence. It is hard to see why Beijing would want to get directly involved, or how prolonging the war would be in its interests.
China's position, rightly, remains focused on the urgency of finding a political compromise between a strategic partner and another nation with which it also maintains friendly relations, before their bitter conflict spins any further out of control.
As things stand now, however, unless there is movement in the West's position, there is unlikely to be any result. This will not make it any easier to persuade Russian leader Vladimir Putin of the need to agree to compromise, even in principle.
Sadly, without dialogue and a negotiated political solution, it is European security and global stability that could be compromised.