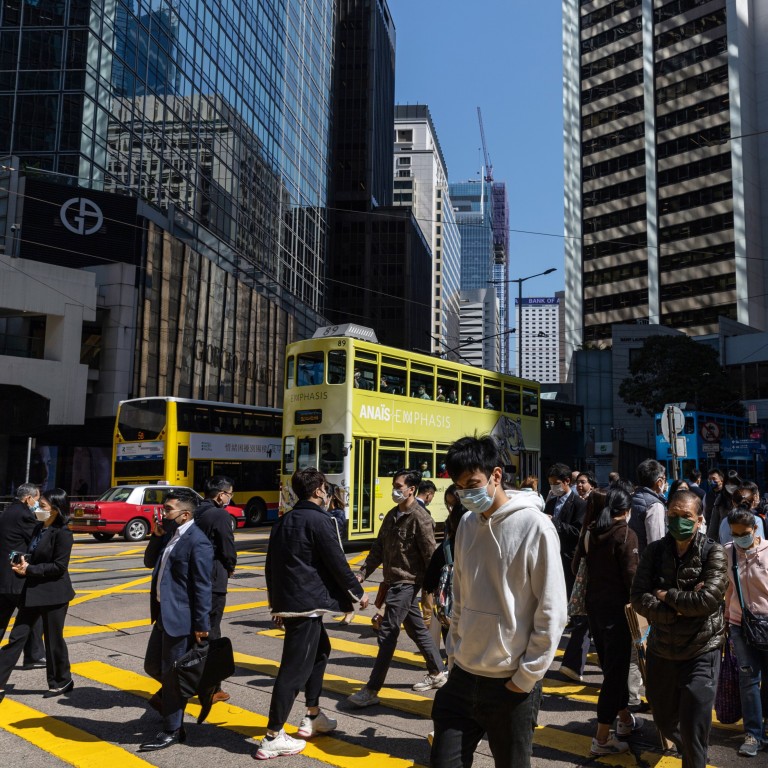 Opinion
Macroscope
by Christine Loh
Macroscope
by Christine Loh
What Hong Kong needs for the exciting budget ideas to take off
In a word: collaboration. From universities to professionals to the government, there must be better collaboration across sectors and disciplines
The work that led to the world-first launch of tokenised green bonds is an inspiration and example
The
2023-24 budget
has the potential to advance Hong Kong's interests if its many plans and projects can be carried out with a collaborative, future-forward mindset.
Financial Secretary Paul Chan Mo-po is right to concentrate on meeting the city's development needs, considering people's hardships after three years of pandemic pressure, and also in the face of intense competition from other economies and gusty geopolitical winds.
One source of competition is
Chinese mainland cities
. Hong Kong must catch up where it is weak and contribute where it is strong, since servicing mainland development is a key growth area for the city.
Hong Kong's main advantage over mainland cities is that it can serve the Asia-Pacific and further afield because of its long-standing international reach.
While the West has traditionally been Hong Kong's business focus, this is changing as the economies in Southeast and South Asia, Central Asia,
the Middle East
, Africa, and South America expand.
Hong Kong's diversity and depth of services can complement the needs of emerging economies, provided our professionals are willing to learn how those markets work and do the leg work to build new relationships.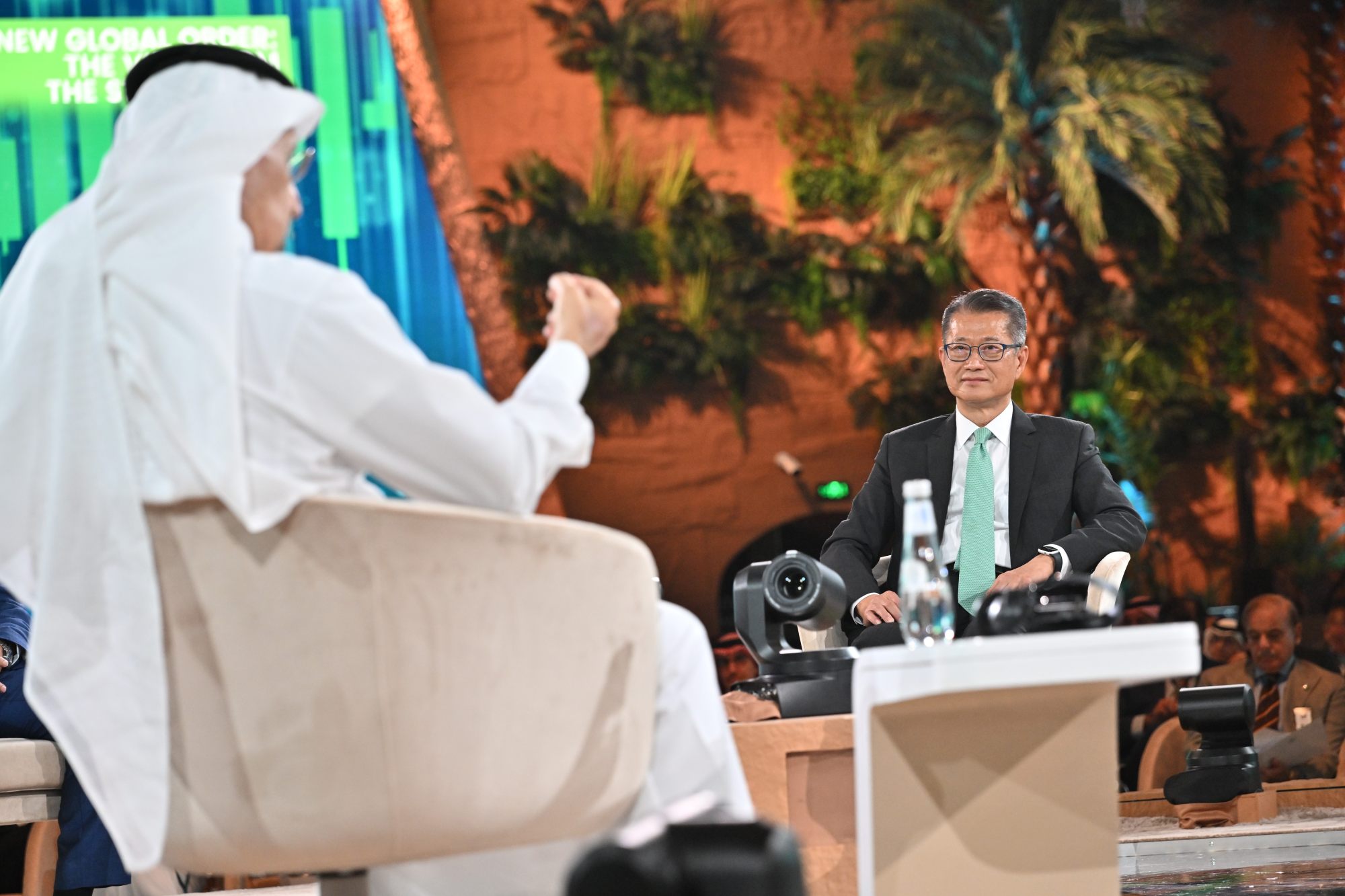 Schools and universities have a role to play too, by preparing our youth for those markets. Teachers need to update their syllabuses so young people can better understand areas of the world that had previously been ignored.
Indeed, Hong Kong should recruit more students from emerging economies interested in China, the rest of Asia and emerging economies in general, who would find its educational institutes suitable for their needs at an affordable price.
The very large group of multi-ethnic professionals with international and specialist experience in Hong Kong can also be invited by universities to help create and teach courses, not only for undergraduates, but also in graduate courses of various durations.
This is happening to some extent, but improvements can be made. Our educators could put their minds to creating transdisciplinary courses to prepare students to cope with fast-changing technology and complex geopolitics, as well as to meet the global pressure to achieve a just climate transition and sustainable development.
The financial secretary has articulated a better unified "green" narrative in the latest budget than in previous years. He makes clear he wants Hong Kong to be an "
International GreenTech and GreenFi Centre
" to help meet the national goal of achieving peak carbon by 2030 and carbon neutrality by 2060.
He wants Hong Kong to play a clustering role to bring green technology and finance together, as this is still an open field. He says, with justifiable pride, that the Hong Kong government is a
first mover
in issuing HK$800 million of tokenised green bonds. How this came about illustrates the multi-sector
collaboration needed
for Hong Kong to plough ahead.
There must be expertise to get going. This was the Bank of International Settlement Innovation Hub (BISIH) in Hong Kong, which had to figure out the principles and technicalities to create a credible tokenised green bond that could work in the context of Hong Kong.
BISIH worked with knowledgeable local and overseas partners, including a multidisciplinary panel of experts (including this author) in environment, social and governance issues, finance, bond markets, law and regulation to offer context and perspectives to guide the project.
BISIH valued human relations beyond data and technology because the sustainability and climate transition required the contribution and cooperation of many types of knowledge and experience, which could only be mastered through dialogue and collaboration across disciplines.
Then there must be a willing regulatory partner open to innovation, which could launch green bonds. This is the Hong Kong Monetary Authority, the city's central bank, which had the backing of the government.
The process is knowledge-driven and professional, and that's the way forward for Hong Kong to be a "greentech and greenfi" centre.
The work must be underpinned by data and science, the knowledge of which resides within a narrow range of institutions, some of which are for profit and some non-profit, such as universities. Organising the right kind of multidisciplinary forums for deliberation and collaboration is essential for success.
As with tokenised green bonds, there must be parties willing to innovate. The financial secretary should encourage government bureaus and departments to try new ideas that connect green technology and finance.
In the past, good ideas did not see the light of day, such as using highway noise barrier covers for solar panels, due to complicated administrative issues.
In setting up the
green technology and finance development committee
, the financial secretary may consider stepping outside the usual government advisory structure of balancing political representation or relying on "safe" hands. The success of the tokenised green bond working model may offer new thinking.
The financial secretary wants to organise an international green tech week at the end of the year, a necessarily collaborative project involving many parties. Perhaps this could involve Eco Expo Asia, which has been under the purview of the Environment and Ecology Bureau for some years and organised by the Hong Kong Trade Development Council. Hong Kong is ready for something more energetic with exciting curation.
Christine Loh is chief development strategist at the Institute for the Environment, Hong Kong University of Science and Technology, and a visiting scholar at Anderson School of Management, UCLA