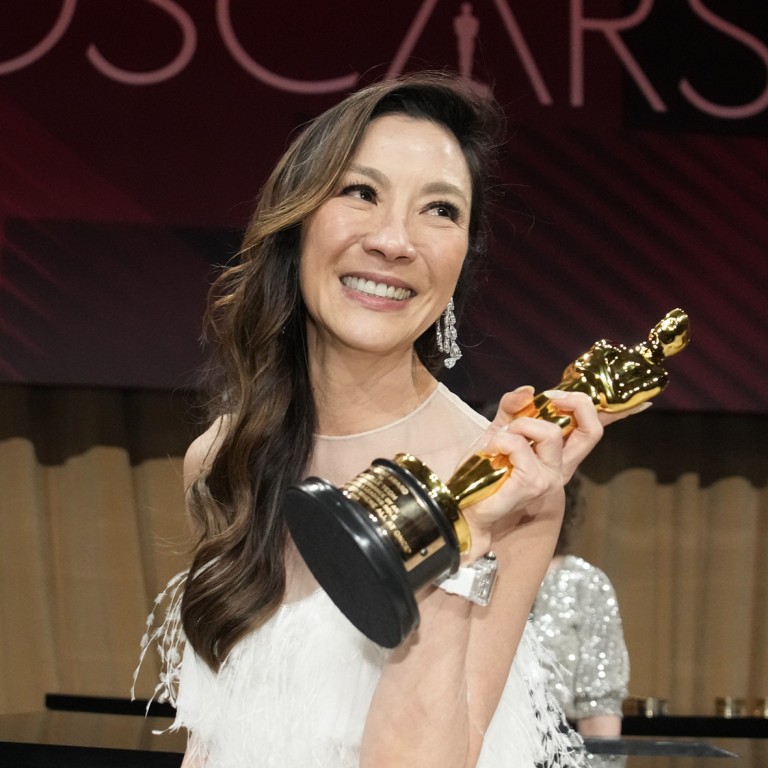 Opinion
Editorial
by SCMP Editorial
Editorial
by SCMP Editorial
Michelle Yeoh's Oscar serves as inspiration
Recognition for the Asian actress – and others from the region – will boost the confidence of the industry here and beyond
History has been made with Michelle Yeoh becoming the first from Asia to win the best actress award at the Oscars, along with a string of accolades for other Asians at this year's ceremony.
The award for the Malaysia-born Chinese star resonates widely in Hong Kong, as she first made her name in the city. The recognition has taken Asian cinema to yet another level and holds promise for greater success for the industry on the world stage.
The 60-year-old is no stranger to global audiences, having starred in numerous films with international acclaim, including Crouching Tiger, Hidden Dragon, which took four Oscars in 2001.
She has now been crowned for her multifaceted performance in Everything Everywhere All at Once, in which she played an immigrant Chinese wife, mother and laundromat operator bracing for a tax audit.
Yeoh's success has not come easy in an industry known for stereotypes. She is the second woman of colour to win the academy's best actress award, following Halle Berry more than two decades ago.
Yeoh thanked her family and friends in Malaysia and Hong Kong, where she started her career. "Thank you for letting me stand on your shoulders, giving me a leg up so that I can be here today," she said in her acceptance speech.
"This is a beacon of hope and possibilities. This is proof that … dream big, and dreams do come true."
With another handful of Oscar prizes going to Asians this year, the focus on the East has never been greater.
Daniel Kwan and Daniel Scheinert won for best picture, directors and original screenplay for the same film, making this the third time in four years in which a feature made by a director of Asian descent has won the biggest prize.
Best supporting actor, Vietnamese-American Ke Huy Quan, who played Yeoh's husband in the film, made a stunning comeback, after starring in Indiana Jones and the Temple of Doom and The Goonies as a child in the 1980s.
Two Indian productions, The Elephant Whisperers and Naatu Naatu, also won the awards for best documentary short film and original song, respectively.
Asian cinema had, of course, come of age long before the latest Oscar awards. Yet the display of recognition and diversity bodes well for greater achievement. Hopefully, it will inspire the dreams of many in the industry here and beyond.