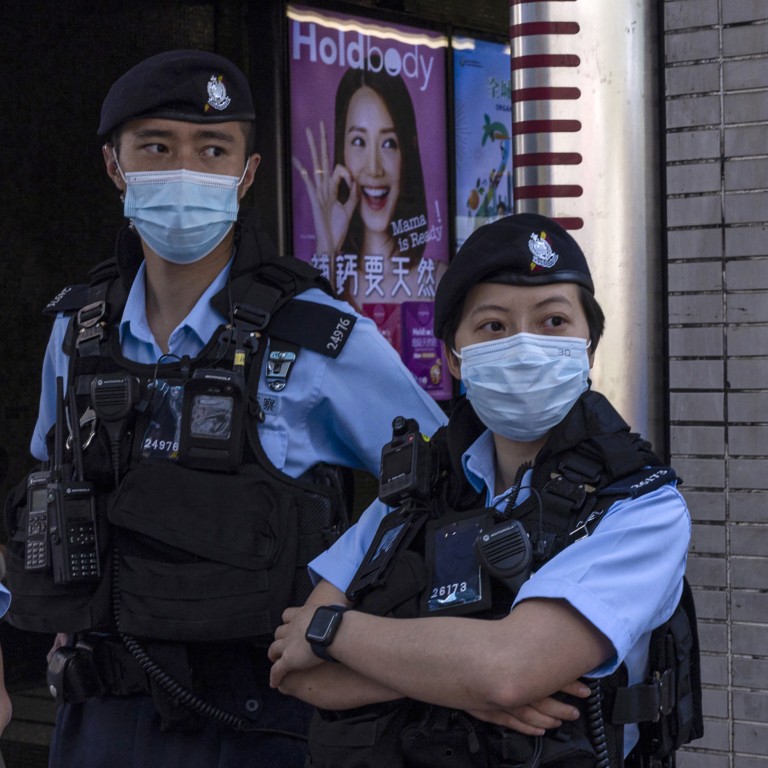 Opinion
Editorial
by SCMP Editorial
Editorial
by SCMP Editorial
Peaceful protest is the fabric of Hong Kong society
Lawful demonstrations are a feature of life that should return as Hong Kong opens up and seeks to rebuild its international image
Freedom of association, assembly, procession and demonstration is protected by Hong Kong law and has been widely exercised since the city's return to Chinese rule in 1997.
Some mass gatherings drew hundreds of thousands of people. But most demonstrations were smaller scale. They covered a wide range of causes across the political spectrum, and the overwhelming majority were peaceful, lawful and orderly.
The right to protest, however, was abused during civil unrest in 2019, when anti-government demonstrations turned violent and the city's streets became battlegrounds. The disturbances lasted months.
They ended the following year when the passing of a national security law imposed by China's top legislature raised concerns about legal risks.
Social-distancing rules intended to combat Covid-19 prohibited even small public gatherings and further dampened enthusiasm for protests. There have been hardly any demonstrations since.
But now that the ban on gatherings has been lifted and Hong Kong seeks to get back to normal, legitimate, peaceful protests should be allowed.
The authorities are, understandably, concerned about any repeat of the violence of 2019. That would not be tolerated. The government, however, has a duty to facilitate lawful demonstrations.
A march to support International Women's Day, planned for March 5, was one of the first to be authorised by police. But the organisers made the "very difficult" decision to cancel it.
The force had raised concerns that violent groups would participate, but the full details are not known.
Generally speaking, organisers of gatherings must ensure, so far as is reasonably possible, their events proceed safely and lawfully. The authorities, meanwhile, should strive to ensure appropriate arrangements are put in place and that legal requirements are clear so organisers can proceed in confidence.
Peaceful protests are part of the fabric of Hong Kong society, protected by the Basic Law and national security law. They provide a platform for expression of opinion and alert officials to community concerns.
Hong Kong does not need to be a "city of protest", but peaceful demonstrations are a feature of life that should return as the city opens up and seeks to rebuild its international image.