Opinion
Editorial
by SCMP Editorial
Editorial
by SCMP Editorial
Apology not enough for chaos at Hong Kong airport
The authorities must seriously reflect on the damage to city's reputation as a result of an unacceptable system failure, especially at a time when Hong Kong is spending billions in a bid to lure back visitors
For a city which has just launched a high profile "Hello Hong Kong" promotion campaign to lure back tourists, Thursday's airport chaos was the last thing it needed. The negative publicity harms the reputation of the airport and the city's ambition to reclaim its title as a premier travel destination and aviation hub.
Hundreds of travellers were stranded at the departure hall at Chek Lap Kok at one stage, after dozens of flights were delayed by what was said to be a computer system breakdown. Glitches were found during regular testing and maintenance and affected services in the southern departure hall and check-in procedures between aisles A and E.
The Airport Authority apologised for the service disruption, which was rectified from 9.15am.
The authority said it had informed the affected airlines of the problem and directed travellers to the northern departure hall. But some passengers told local media they had not been alerted to the delay.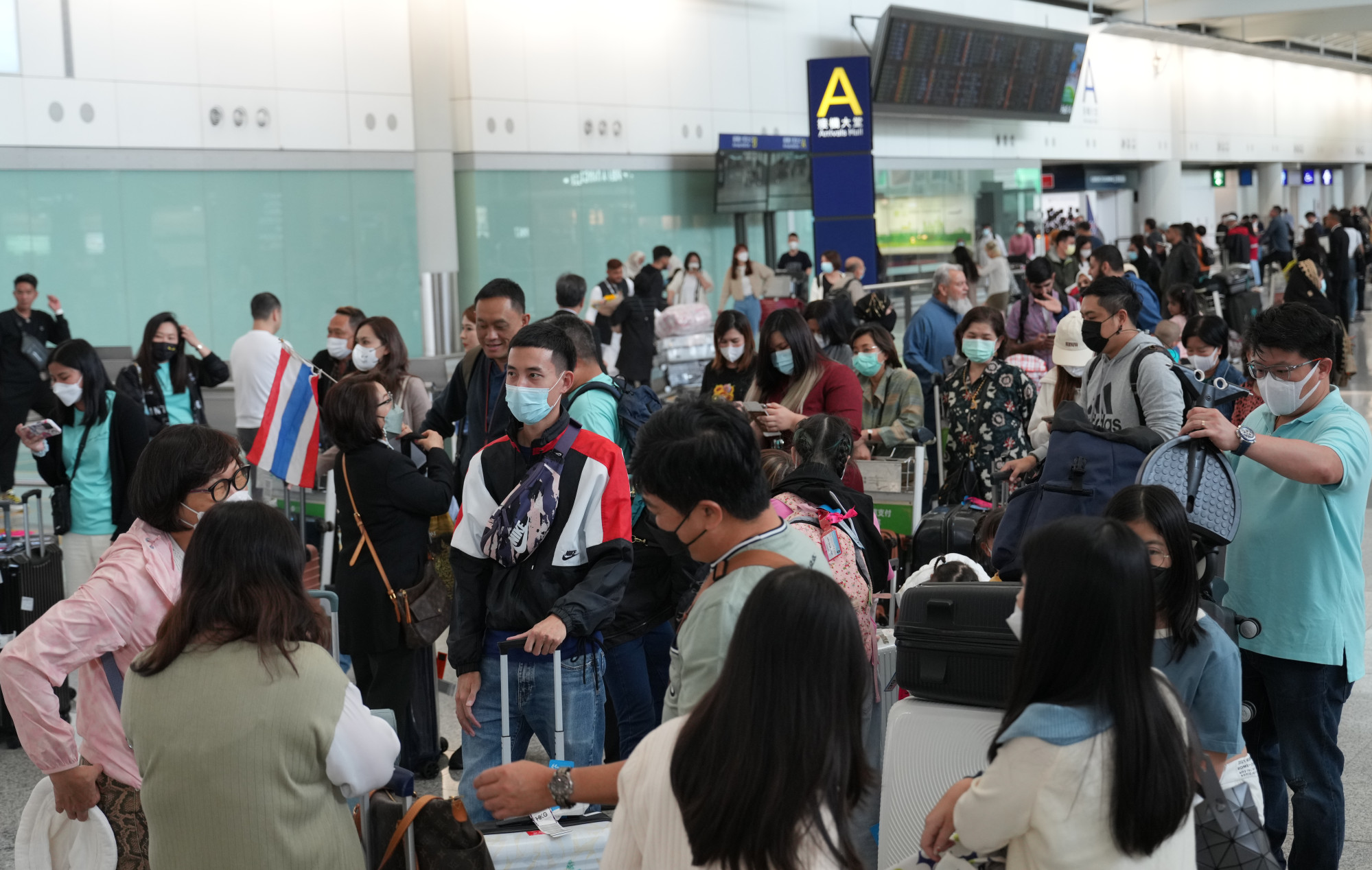 Some said they were not aware that their flights had departed and were placed on another flight in the afternoon. The airport and the airlines should have handled the situation better.
Even though the authority stopped short of mentioning a thorough review or investigation, we trust the incident will not be dismissed as just a minor hiccup. This is especially important as air travel picks up.
The city is still lagging in a world where air travel has long returned to normality. Thankfully, the chaos was resolved relatively quickly.
But it still inconvenienced travellers and undermined the image of the city and the airport.
This is not the first time the airport has made international headlines for the wrong reasons. It was bogged down by system failures during its opening in 1998.
In 2019, the operation was seriously disrupted because of mass protests. But it remained one of the world's best airports over the years until the onslaught of the coronavirus in 2020.
Elsewhere, the resumption of air travel after the pandemic has pushed some airports into chaos, with manpower shortages, technical glitches or labour strikes resulting in long queues for check-in or lost luggage. As Hong Kong strives to catch up with competitors and return to the world stage, the airport and other infrastructure must also for the challenge.