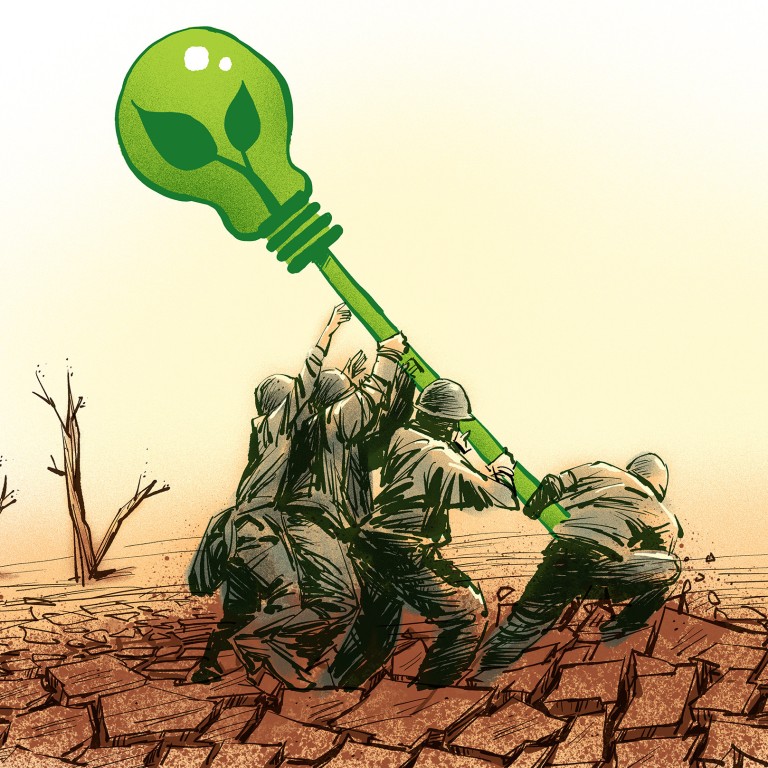 World must be on a war footing to fight deadly climate emergency
With winter in the Southern hemisphere now hotter than summer in the North and the Antarctic up to 40 degrees warmer, the time to act is now
Like in a major war, climate change is bringing immense death and destruction; it's time to put the world economy on a war footing to save our habitat
I recently read an article on an Australian newsfeed about what has been happening in South America. It not only took my breath away; as a scientist, I felt a mixture of incredulity, fear, anger and despondency that reached the pit of my stomach.
It is midwinter in the Southern hemisphere but climate scientists are aghast at the temperatures just recorded across vast swathes of Chile and Argentina. These are 10 to 20 degrees Celsius warmer than normal, and thought virtually impossible for this time of year.
It has been described as one of the most
extreme weather events
the world has seen. The temperatures are even higher than those usually recorded in the Northern hemisphere at the same latitudes in midsummer, at over 35 degrees in some places.
This is so far from normal that if we don't take notice now and act, then when will we?
More members of the public are now sitting up and paying attention. All mainstream media must become part of the solution and publicise these events objectively and broadly.
Each of us has a responsibility to ourselves and to our children to fight for our planet. Though changed and still changing, the Earth can remain habitable for most of us in the future.
This is not sensationalism – it is the hard, evidential reality all over the world.
To tackle this existential global threat, we must place the world economy on something akin to a war footing.
Big oil has a particular responsibility to invest its enormous profits into a massive and sustained push into renewable energy. Political leaders, no matter what type of government system they work in, must act decisively, unselfishly and collaboratively without regard to tribal loyalties or big business influence. Self-interest is becoming everyone's interest.
We can still make a real difference to the climate trajectory. But the window for action is closing fast and any delay makes future abatement and mitigation more costly and difficult.
Think of it like a deadly asteroid heading straight to Earth in sci-fi movies like Armageddon, Deep Impact and Don't Look Up. If you detect this asteroid early enough, you only need to alter its orbit by a tiny amount when it is very far away to ensure it misses Earth.
So, in the end, what is the real difference if the destruction and death are the same? The difference is that, this time, the entire world must fight this common enemy, with each country and economy playing a fair role according to its capacity.
Quentin Parker is an astrophysicist based at the University of Hong Kong and director of its Laboratory for Space Research