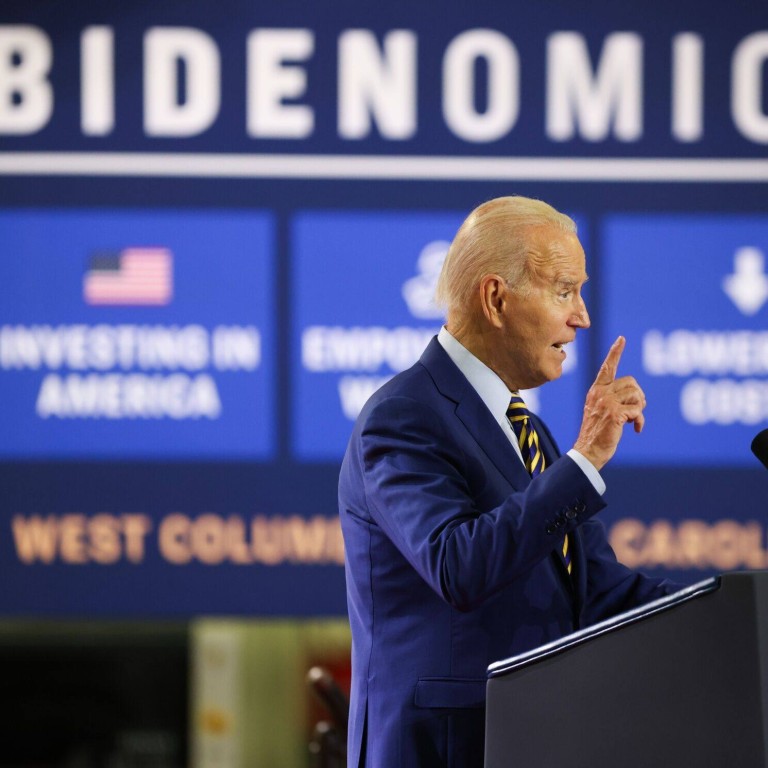 Why geopolitics, not protectionism, is the global economy's true enemy
What some decry as protectionism and mercantilism ruining the global economy is really a rebalancing towards addressing important national issues
The biggest risk is not this broader reorientation – which should be welcomed – but US-China rivalry that threatens to hurt everyone
"The era of free trade seems to be over. How will the world economy fare under protectionism?" This is one of the most common questions I hear nowadays.
But the distinction between
free trade and protectionism
– like the one between markets and the state, or mercantilism and liberalism – is not especially helpful for understanding the global economy. Not only does it misrepresent recent history, it misconstrues today's policy transitions and the conditions needed for a healthy global economy.
"Free trade" conjures an image of governments stepping back to allow markets to determine economic outcomes on their own. But any market economy requires rules and regulations – product standards, controls on
anticompetitive business conduct
, consumer, labour and environmental safeguards, lender-of-last-resort and financial-stability functions – which are typically promulgated and enforced by governments.
Moreover, when national jurisdictions are linked through international trade and finance, additional questions arise. Which countries' rules and regulations should take precedence when businesses compete in global markets? Should the rules be designed anew through international treaties and regional or global organisations?
The trade agreements signed in the past 30 years were not so much about removing cross-border restrictions on trade and investment as about regulatory standards, health and safety rules, investment, banking and finance, intellectual property (IP), labour, the environment and many other issues that previously lay in the domain of domestic policy.
Neither were these rules neutral. They tended to prioritise the interests of politically connected big businesses.
This process is necessary both to heal the social and environmental damage done and to establish a healthier form of globalisation for the future.
We don't have to go far back in history to find an analogue to the system that could emerge from these new policies. During the post-1945 Bretton Woods regime, which prevailed in spirit through to the early 1980s, governments retained significant autonomy over industrial, regulatory and financial policies, with many prioritising the health of their domestic economies over global integration.
Trade agreements were narrow and weak, placing few constraints on advanced economies but even fewer on developing countries. Domestic control over short-term capital flows was the norm rather than the exception.
Of course, historical precedent does not guarantee the new policy agendas will give rise to a benign global economic order. The Bretton Woods regime operated in the context of the Cold War, when the West's economic relations with the Soviet Union were minimal and the Soviet bloc had only a small foothold in the global economy.
But if the global economy does become inhospitable, it will be because of American and Chinese mismanagement of their geopolitical competition, not any supposed betrayal of free trade. Policymakers and commentators must remain focused on the risk that really matters.