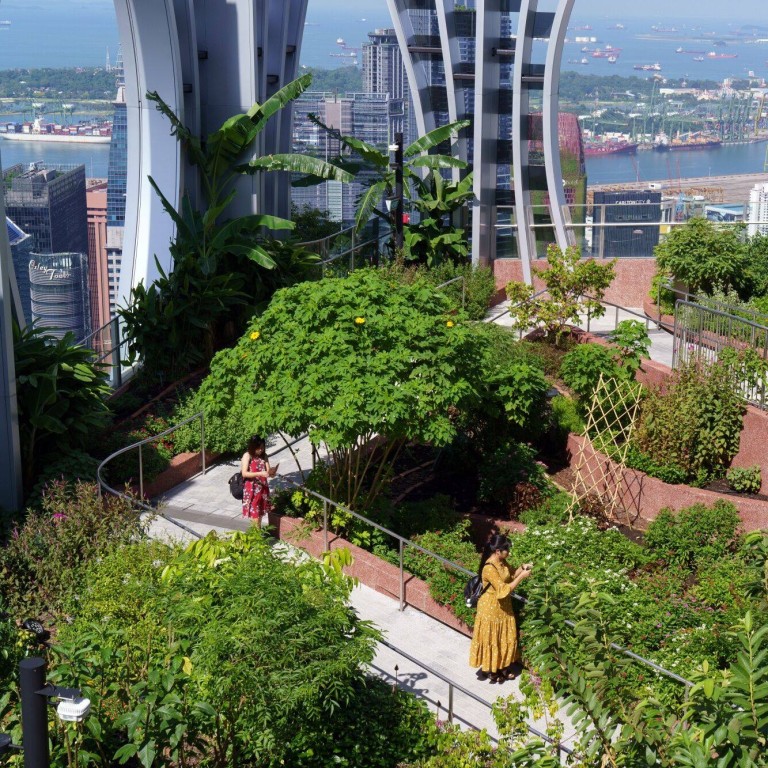 Opinion
The View
by Nicholas Spiro
The View
by Nicholas Spiro
4 reasons Singapore's housing market is not about to collapse
Singapore's housing market was bound to slow significantly after undergoing a boom in recent years, but there is no indication a steep decline is on the way
Moreover, the government has the policy tools needed to avert a sustained drop in prices
Forecasters love to hedge their bets, particularly when it comes to the direction of asset prices. This is why Morgan Stanley deserves a pat on the back for sticking its neck out by calling time on the remarkable rally in
Singapore house prices
, one of the world's most resilient property markets during the past several years.
In a report published earlier this month, Morgan Stanley said "the end is near for what has been an historic rally in [Singapore] private home prices". The bank predicts a 3 per cent decline in home values next year following a seven-year-long rally, "marking the start of [a] downcycle".
If its forecast proves accurate, this would be a dramatic reversal of fortune for a market that experienced a nearly 20 per cent rise in prices in 2021-22 and is expected to witness a further 4-5 per cent increase this year.
Morgan Stanley said the drop in prices would be caused by a combination of much weaker demand and a sharp increase in supply. It pointed to "regulatory deterrence for foreign buyers" and "a narrowing pool of public housing upgraders" as key factors that, together with a reversal in the demand-supply imbalance, would cause home values to fall.
The
luxury segment of the market
has already slowed sharply. Prices declined 0.8 per cent in annualised terms last quarter amid a gradual recovery in luxury prices in many other leading property markets, according to a quarterly index of prime residential prices in 46 cities worldwide published by Knight Frank.
This is not surprising given that Singapore's government introduced its most draconian
set of cooling measures
in April when it doubled the additional buyer's stamp duty rate for foreigners purchasing a property from an already punitive 30 per cent to a staggering 60 per cent. At the time, real estate agency OrangeTee & Tie said the cooling measures were "freezing" for overseas buyers.
Some perspective is in order, though. First, purchases by foreigners contribute relatively little to demand. Even when concerns about foreign capital – particularly
mainland Chinese money
– pouring into Singapore's real estate market because of the city state's safe haven appeal were at their peak at the end of last year, foreigners accounted for just 7.2 per cent of sales of private non-landed properties excluding executive condominiums, according to data from PropNex Realty.
In the third quarter of this year, just over 80 per cent of sales were to Singaporean citizens. This explains the sharp divergence in prices across sub-markets.
While home values in the more expensive core central region – where foreign investors are more active – fell 2.7 per cent on a quarterly basis, prices in the rest of the central region and outside the central region grew 2.1 per cent and 5.5 per cent respectively, underpinned by
resilient local demand
and the launch of several new projects.
Second, household balance sheets remain healthy, supported by a tight labour market. Housing affordability is not as stretched as in other leading property markets. In a report published last week, JPMorgan noted that median incomes in Singapore have increased 72 per cent in the past decade, exceeding the 55 per cent rise in home prices. In the last two years, they have risen 6-8 per cent per year, buttressing demand for mass market properties.
If not for successive rounds of
cooling measures
dating back to the aftermath of the 2008 financial crash, speculative demand in the housing market would have been stronger, driving up prices more sharply. "Many middle-class families would be owning a second or third property by now," said Nicholas Mak, chief research officer at property portal Mogul.sg.
Third, although private home sales in the primary and secondary markets in the first three quarters of this year were down compared with the corresponding period in 2022, according to PropNex Realty, supply is still relatively tight even after a surge in completions this year.
JPMorgan notes that the current number of uncompleted unsold private homes is enough to meet just 1.6 years of demand. Moreover, while fewer buyers are upgrading from Singapore's
public housing system
, those who are doing so are purchasing more expensive private homes, underscoring the strength of domestic demand.
The share of private flats sold for more than S$2 million (US$1.5 million) to buyers with addresses in the public housing system rose to 18.9 per cent of total sales in the first three quarters of this year, up from 15.7 per cent in the corresponding period last year, according to data from OrangeTee & Tie.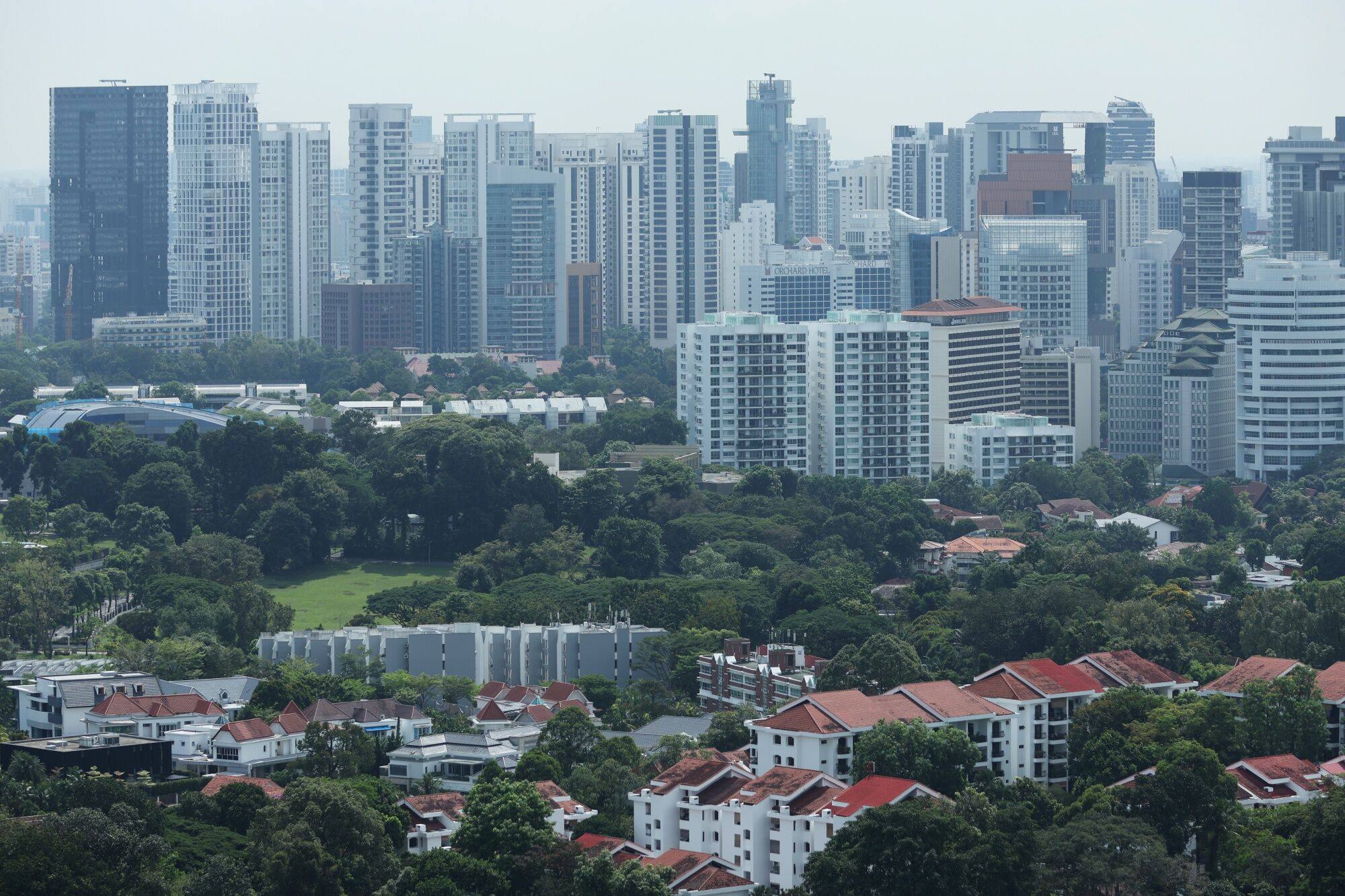 Fourth, the public housing market itself is proving resilient despite a marked deceleration in the pace of price growth. In the resale market for government-subsidised flats, prices last quarter grew 1.3 per cent on a quarterly basis, the 14th straight quarterly increase.
Mak said the prices of resale flats in the public housing system provide a "floor" for the private market. Tellingly, the number of government-subsidised flats that changed hands for more than S$1 million in the first 10 months of this year exceeds the figure for the whole of 2022, according to PropNex Realty.
To be sure, Singapore's housing market is experiencing a sharp slowdown. Yet, even in the private rental market, where the deceleration has been more pronounced, prices still grew 11.1 per cent in the first three quarters.
Having undergone a boom in recent years, Singapore's market was bound to slow significantly. However, there is no indication the market faces a steep decline. Even if it did, the government has plenty of levers to pull to avert a sustained drop in prices given all the cooling measures it has imposed. Singapore's housing market is not about to hit the skids.
Nicholas Spiro is a partner at Lauressa Advisory