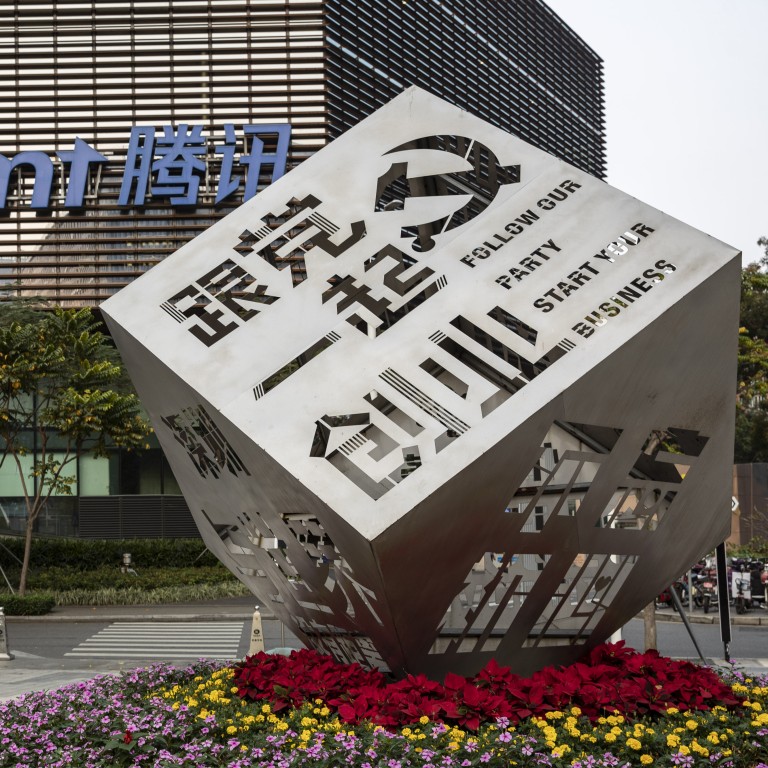 Opinion
Eye on Asia
by Sheldon Chan
Eye on Asia
by Sheldon Chan
China's regulatory crackdown: what Asian credit investors should expect
Short-term volatility will give way to a healthier credit market eventually, with China's tech and property sectors likely to emerge with better governance, more sustainable growth and stable cash flows
China's regulatory actions, driven by Beijing's financial, security and social objectives, have injected volatility into the credit market over the past year.
Despite the short-term impact on companies' profitability, there might be a window for the affected sectors to formulate a more sustainable growth strategy and emerge stronger in the long run.
For Asian credit investors, being mindful of the
dynamic regulatory backdrop
while adopting a prudent credit selection can help to navigate the uncertainties and identify opportunities for better risk-adjusted returns.
The prices of some segments of the
Chinese corporate dollar bond market
have come under strong pressure after Beijing embarked on its regulatory overhaul. Investors could not help but wonder at the direction of regulation and its ripple effect on the wider Asian credit market.
Asian credit investors should be mindful of how companies in their portfolio are positioned in such a dynamic backdrop.
The aftershocks of the recent moves are still being felt. However, it is worth noting that the measures in themselves are from a familiar playbook. Such regulatory pressures have always existed.
The move to regulate internet platform companies that have grown into quasi-monopolies or that have access to large amounts of user data follows a historical pattern.
But while the regulatory actions have hit investors' confidence in the short term, there are silver linings.
Along the way, some problems may occur and some developers may run into default, which could create contagion and volatility. At the same time, fundamentally sound Chinese issuers are not expected to face sustained credit stress, and are likely to end up with healthier balance sheets in the medium term.
Diversifying credit exposure across Asia and optimising allocations within specific markets can help manage volatility during periods of market uncertainty.
Sheldon Chan is portfolio manager of the Asia credit bond strategy in the fixed income division at T. Rowe Price