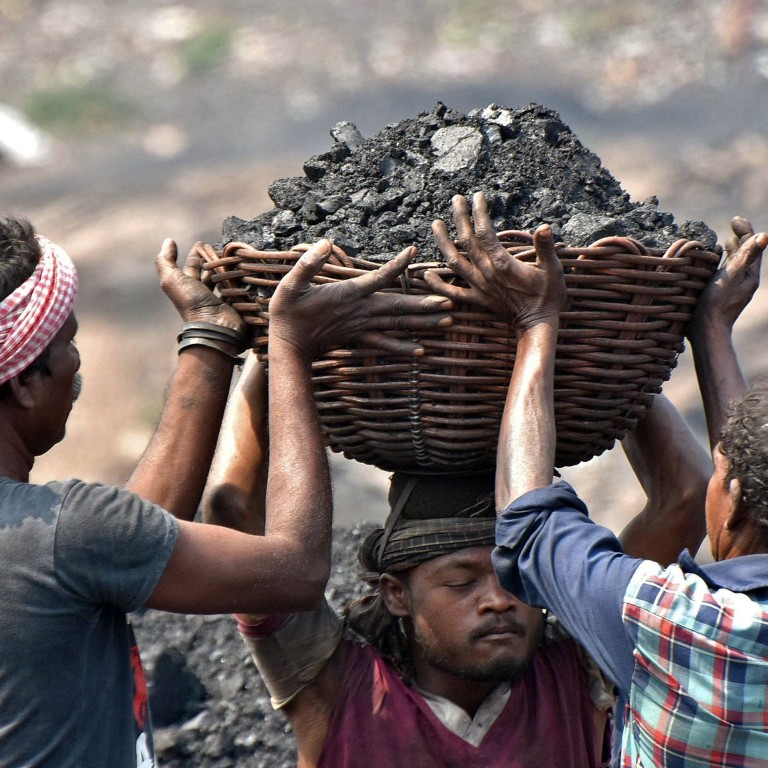 Opinion
Eye on Asia
by Akhil Ramesh
Eye on Asia
by Akhil Ramesh
Why India's private sector is key to Modi's green energy pledge
India needs to support its energy champions to hasten its shift from fossil fuel dependence to a green economy
Reliance Industries, Adani Enterprises and the Tata Group are showing the way by expanding their renewable energy interests
In the recently concluded UN
climate change summit
, Indian Prime Minister Narendra Modi committed to achieving
net-zero emissions
by 2070 even as his nation was reeling from a power crisis induced by coal shortages.
India recorded a power supply shortage of 1.2 billion units in October – the highest in more than five years – amid a crunch in coal stocks for thermal plants. The western state of Gujarat alone recorded a power shortage of 215 million units, the highest for any month in more than a decade.
Given that coal provides around half of India's energy, the
coal shortage
will have a wide-ranging impact on the economy, leading to inflation and slower economic recovery.
The easing of pandemic restrictions and opening of the economy led to a sudden spurt in demand for power. That demand could not be met with ready supplies, leading to a mismatch between demand and supply for coal.
India has one of the world's largest reserves of coal and is the second-largest importer of the fossil fuel, yet it is in crisis. While the shortage could in part be attributed to the Covid-19 pandemic, India's measures to limit production of domestic coal to meet its climate targets are one of the major reasons for the demand-supply mismatch.
The power crisis is not isolated to coal-powered plants. Crude oil provides around a quarter of India's power, and more than 80 per cent of its oil demand is met through imports.
India has set ambitious targets. They include increasing non-fossil-fuel energy capacity to 500 gigawatts by 2030, a 50 per cent share of renewable energy use by 2030 and reducing emissions by 1 billion tonnes by 2030.
Reliance has engaged in several acquisitions to extend its dominance to the renewable energy sphere. Given the size and scale of its operations, its transformation from fossil fuels to clean energy could determine the course of India's renewable energy goals.
Finally, India will need its heaviest-polluting industries – including iron and steel producers, transport firms and power generation companies – to be drivers of the country's transition to a clean, green economy.
While Modi can go around the world and commit to lofty goals with ambitious pledges, the world's fourth-largest emitter of greenhouse gases cannot successfully transform into a green economy without its private-sector energy companies providing the impetus over the next decade.
The Indian government's goals of reducing its import bills, preventing power crises, limiting pollution and following through on its commitments at major international forums are inextricably tied to the success of the nation's largest energy companies.
Akhil Ramesh is a Non-Resident Vasey Fellow at the Pacific Forum