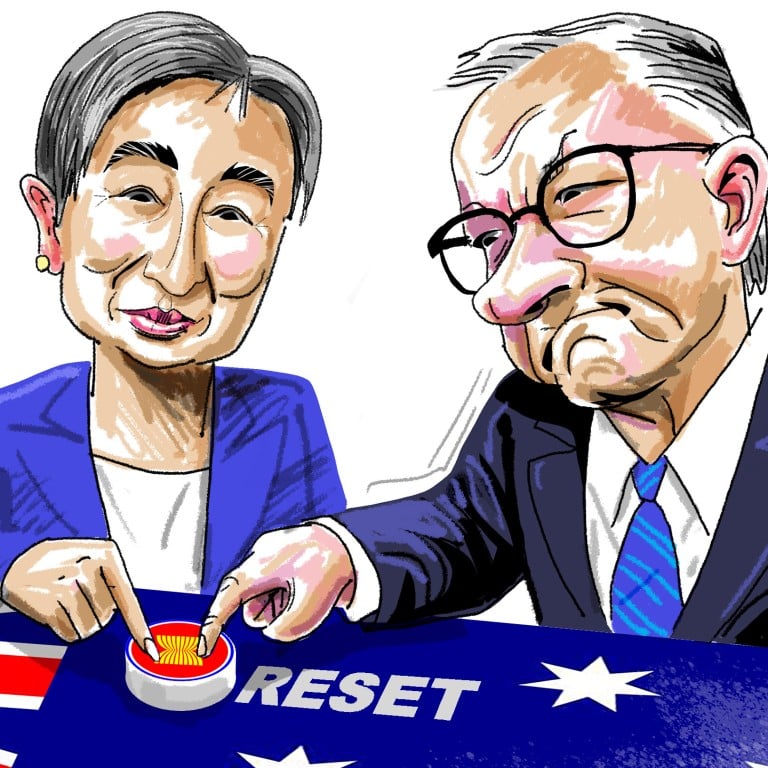 Albanese's Australia has a chance to reset ties with Southeast Asia and beyond
After years of neglecting Asean in pursuit of a closer US alliance, Australia – led by a progressive Labor government – could now revive once-warm relations
First, though, it will need to regain the confidence of Asean nations, a task new Foreign Minister Penny Wong is ideally suited for
"In this brave new world we cannot rely on great powers to safeguard our interests," Australia's then-prime minister Malcolm Turnbull declared at the 2017 Shangri-La Dialogue in Singapore. He emphasised the need to "take responsibility for our own security and prosperity, while recognising we are stronger when sharing the burden of collective leadership with trusted partners and friends".
The following year, he hosted the inaugural
Australia-Asean Summit
in Sydney, where both sides agreed to strengthen cooperation against the backdrop of rising Sino-US rivalry in the Indo-Pacific. Canberra presented itself as an autonomous regional power, capable of providing alternative strategic options to Southeast Asia.
The unprecedented warmth in bilateral relations even led to serious discussions about Australia's potential "associate" membership in Asean. Turnbull's departure, however, saw a dramatic shift in Australian foreign policy. The hawkish administration of Scott Morrison
doubled down
on Canberra's alignment with the US against China.
The return of the more progressive
Labor party
to power, with its diverse and inclusive administration, can herald a more promising chapter in Australia's relations with Asean nations. In particular, Malaysia-born and Bahasa-speaking Foreign Minister Penny Wong can pick up where Turnbull left off.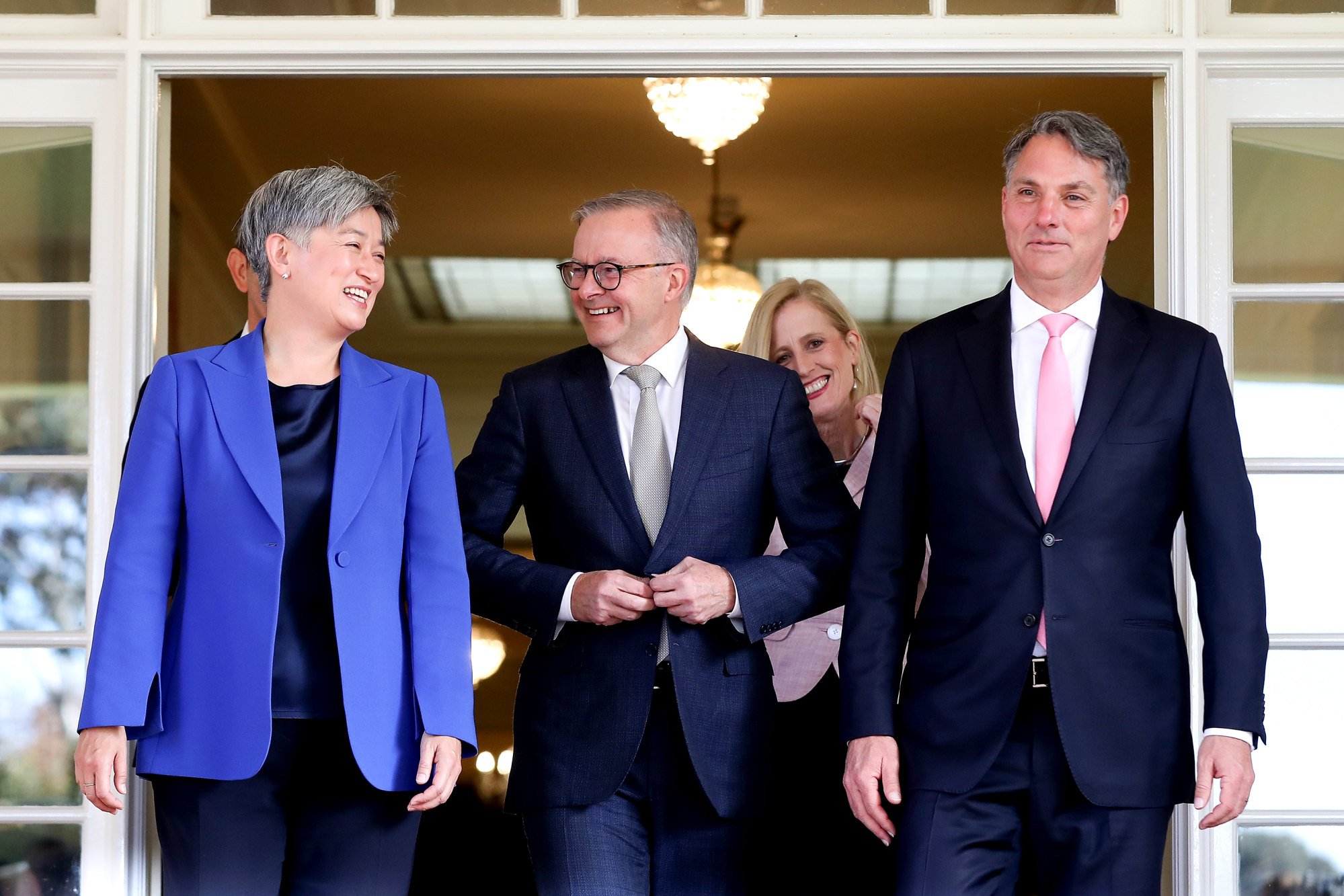 Historically, Australia has had
fraught relations
with much of postcolonial Southeast Asia. For decades, it maintained a racialist approach under the "White Australia" policy, formally named the Immigration Restriction Act of 1901, which heavily restricted immigration from nearby Southeast Asian nations.
As a US treaty ally, as well as a Commonwealth nation, Australia was often also instrumental to Anglo-American imperial adventures across Southeast Asia. Even the end of Cold War, which bitterly divided the region, didn't bring immediate relief.
Australia's deployment of troops to East Timor in the late-1990s, for instance, provoked a diplomatic crisis with Indonesia. If anything, the neoconservative administration of John Howard, which heavily aligned with Washington's military interventions across the Muslim world, reignited anti-Australian sentiment in Indonesia and Malaysia.
Former Malaysian prime minister Mahathir Mohamad once publicly challenged Australia to decide "whether it's an Asian country or a Western country". Amid diplomatic disputes with Canberra, most dramatically with former Australian leader Paul Keating, he dismissed Australia as nothing but "deputy sheriff to America".
The election of Mandarin-speaking Kevin Rudd, however, ushered in a renaissance in Australia's relations with Asia. All of a sudden, Canberra began to present itself as part of a broader "
Asia-Pacific community
", rather than an addendum of Western empires.
Rudd also effectively sabotaged the early iteration of the
Quadrilateral Security Dialogue
, fearing it would provoke unnecessary tensions with China. His immediate successors largely adopted his Asia-focused strategy.
The Turnbull administration proactively engaged Southeast Asian nations, while underscoring its commitment to "strong and constructive ties with China" in its 2017 foreign policy white paper.
But Australia's relations with Asia began to dramatically change under the conservative Morrison administration, which adopted a confrontational policy towards China,
downplayed climate change
concerns, and upgraded defence relations with the US and UK at the expense of other partners.
The Anthony Albanese administration, however, has a unique opportunity to
reset relations
with Southeast Asia and the broader region on three levels.
First, Canberra has to adopt a policy of strategic empathy, engaging Southeast Asian nations on their own terms. This means avoiding basing its relations with regional states on a broader strategic calculus vis-à-vis China, including the
ongoing scramble
across the Pacific Islands.
Southeast Asian nations would certainly welcome more stable relations between Canberra and Beijing, and, more crucially, don't want to be reduced to pawns on a geopolitical chessboard.
Moreover, Australia has to adopt nuanced diplomacy based on mutual respect.
Penny Wong
is the perfect person to oversee this. During her recent visit to Indonesia, she posted a 52-second clip online in which she emphasises, in fluent Indonesian, that "as one of our closest neighbours and friends, Australia's relationship with Indonesia is one of our most important".
She deftly deployed the same sincere charm while visiting Indonesian communities benefiting from Australian development aid. Her Southeast Asian roots could prove instrumental in enhancing largely underdeveloped ties with other crucial
regional states
, including Singapore, Malaysia and the Philippines.
In terms of personal diplomacy, it also helps that Australia's new Climate Change and Energy Minister Chris Bowen is similarly fluent in Bahasa Indonesia, while Industry Minister Ed Husic is one of two practising Muslims in the new cabinet.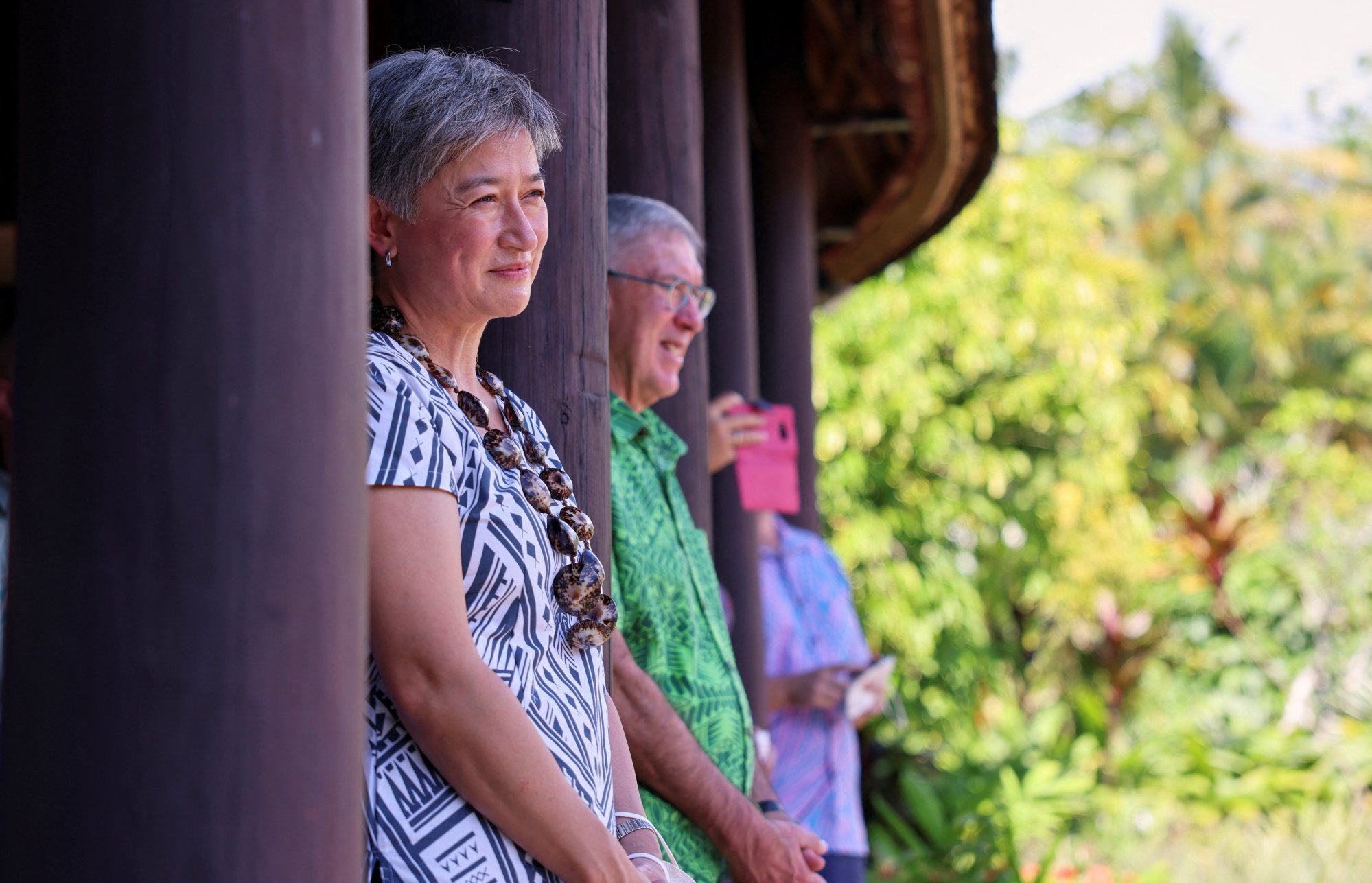 Instead of lecturing regional states on democracy, or criticising rivals such as China and Russia, Australia should facilitate good governance and sustainable development across the region.
Unlike its predecessor, the Albanese administration has taken a more proactive
stance on climate change
. Given the vulnerability of Southeast Asian nations to extreme weather, Australia can emerge as a key partner in green infrastructure development.
Finally, Australia should double down on its economic ties with Asean, while maintaining robust counterterrorism and non-traditional security cooperation in the region. Australia's two-way trade with Asean has hovered above US$100 billion in recent years, while two-way investment reached around US$259 billion in 2019. Meanwhile, Asean has been the source of close to 100,000 students for Australian universities in recent years.
The new Australia administration should build on this trend by further relaxing travel restrictions, negotiating new trade and investment agreements, and maximising the boom in the digital economy and other cutting-edge industries across the region.
Undoubtedly, there will be differences across a range of issues, which will have to be deftly managed by both sides. Yet, prospects for expanded Australia-Asean cooperation are extremely promising under the new government in Canberra.
Richard Heydarian is a Manila-based academic and author of "Asia's New Battlefield: US, China and the Struggle for Western Pacific" and the forthcoming "Duterte's Rise"