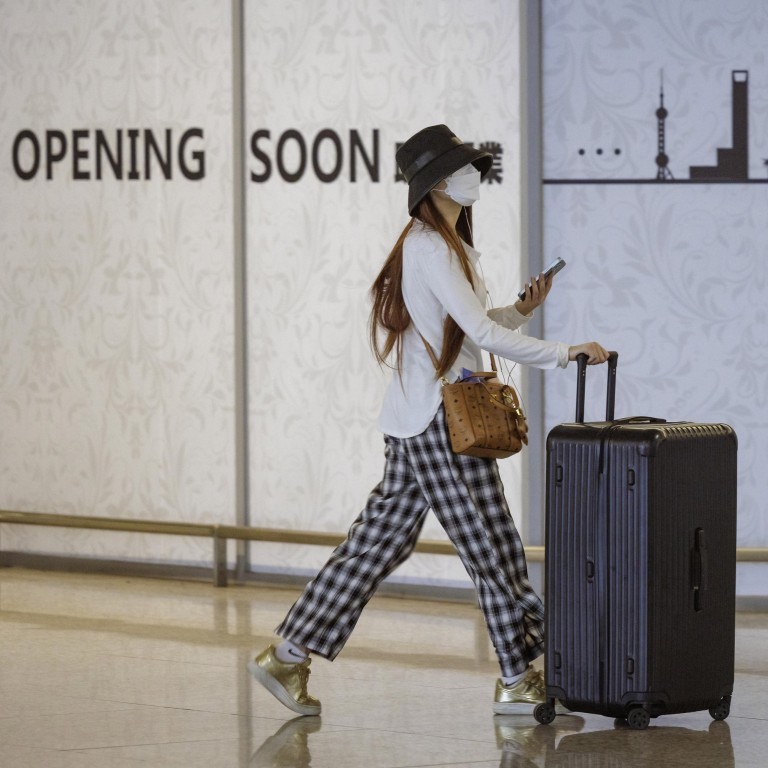 China tiptoes towards living with Covid-19 under evolving 'dynamic zero' policy
Last week, the country halved its quarantine period for inbound travel and allowed the resumption of many international flights
China is not abandoning its 'dynamic zero' strategy, but related policies will be open to more flexible implementation
China has moved a step closer towards living with Covid-19.
Last week, the country
halved its quarantine period
for inbound travel, eased domestic movement by
removing a personal risk indicator
on its mandatory travel tracking app, allowed the resumption of many international flights, and warned local governments not to impose additional travel restrictions on top of nationwide policies. All these are part of Beijing's "dynamic zero" Covid-19 strategy.
The changes were made after China learned dear lessons from Shanghai's draconian lockdown, resulting in economic, social and health costs that clearly exceed any possible returns, as the Omicron variant poses a much smaller threat to public health,
according to the country's own research
.
But even with the latest relaxations, China remains one of the countries with the world's most restrictive Covid-19 policies. An inertia has developed across its vast bureaucratic apparatus, driving officials to avoid any outbreak at any cost.
The latest mini outbreak in a county in the eastern province of Anhui, which is now spreading to neighbouring Jiangsu province, has again been met with lockdowns, quarantines and mass testing – although the measures are more targeted this time than in previous rounds, with shops remaining open and public transport still in operation in the city of Wuxi.
Meanwhile, regular nucleic acid testing has remained part of day-to-day life in major Chinese cities, with the Beijing municipal government's sudden tweak over the weekend to the effective period of negative testing results leading to some chaos.
Still, it seems that China is bidding farewell to many of its strictest measures. One obvious reason is to keep economic growth on track: the government remains committed to its goal of 5.5 per cent GDP growth for the year, which would be out of reach if extensive lockdowns and travel restrictions continue.
One significant implication of the relaxations is that it sends an important signal to the public and local government officials about which direction the country is heading.
China is
not abandoning its "dynamic zero" strategy
, but related policies will be open to more flexible implementation. After all, if the quarantine period can be shortened to seven days of hotel quarantine from 14 days, and three days of home quarantine from seven days, there are good reasons to believe that the lengths can be reduced further eventually.
Also, now that people with close contact to confirmed cases can quarantine at home, perhaps "dynamic zero" is starting to become the Chinese way of living with the coronavirus.