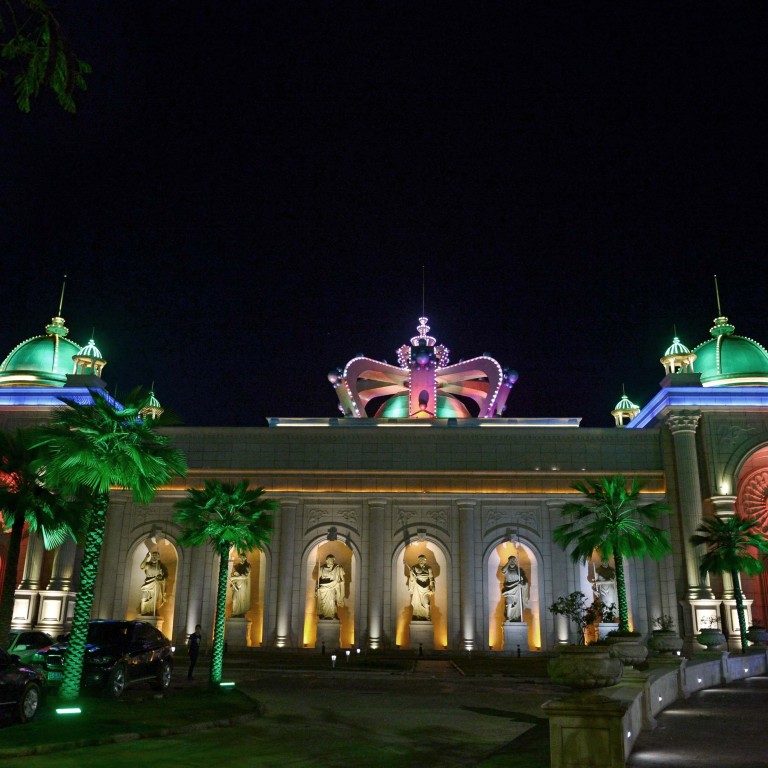 How the Covid-19 pandemic forced Southeast Asia's casino criminals to bet on tech – and win
Criminal networks have grown around Southeast Asia's special economic zones, where regulations are loose and casinos offer a convenient front
But when Covid-19 halted business, casinos went online, massively expanding their client bases – and crime syndicates moved with them
The organised crime landscape in Southeast Asia evolved dramatically during the Covid-19 pandemic. It happened quickly and in unseen ways, and most governments in the region are yet to understand the challenge they now face.
For the better part of a decade, the
synthetic drug trade
has been talked about as the biggest profit-spinner for criminals in the region. Human trafficking and the smuggling of rare wildlife and timber have also been significant businesses. Each crime generates massive revenues and, in turn, varying degrees of public scrutiny and outrage.
Underpinning – and now rivalling – these multibillion-dollar criminal industries is the regional casino industry, where the most advanced syndicates have converged and concentrated investments.
The region is now home to more than 340 casinos, with most set up before the pandemic to
attract
foreign and particularly Chinese mass market and VIP gamblers. Some have generated revenues that would make big players on the Vegas Strip jealous. And they have become favoured vehicles for parking and laundering money.
But the game changed fundamentally during the pandemic. Lockdowns that kept millions at home turned out to be an opportunity for organised crime involved in casinos. Lacking floor traffic, they looked for ways to innovate, and they adapted without governments in the region really noticing.
Following anti-corruption and money-laundering campaigns in
Macau
, many casino and junket operators shifted business to Southeast Asia, particularly to Cambodia, Laos and Myanmar in the Mekong, as well as the Philippines.
And recent moves by Chinese authorities against the largest junket operator in Macau, Suncity, including the
arrest
of CEO Alvin Chau on suspicion of money laundering, will no doubt cause criminal elements within the junket industry to reconsider where they operate and to move into the same parts of the region.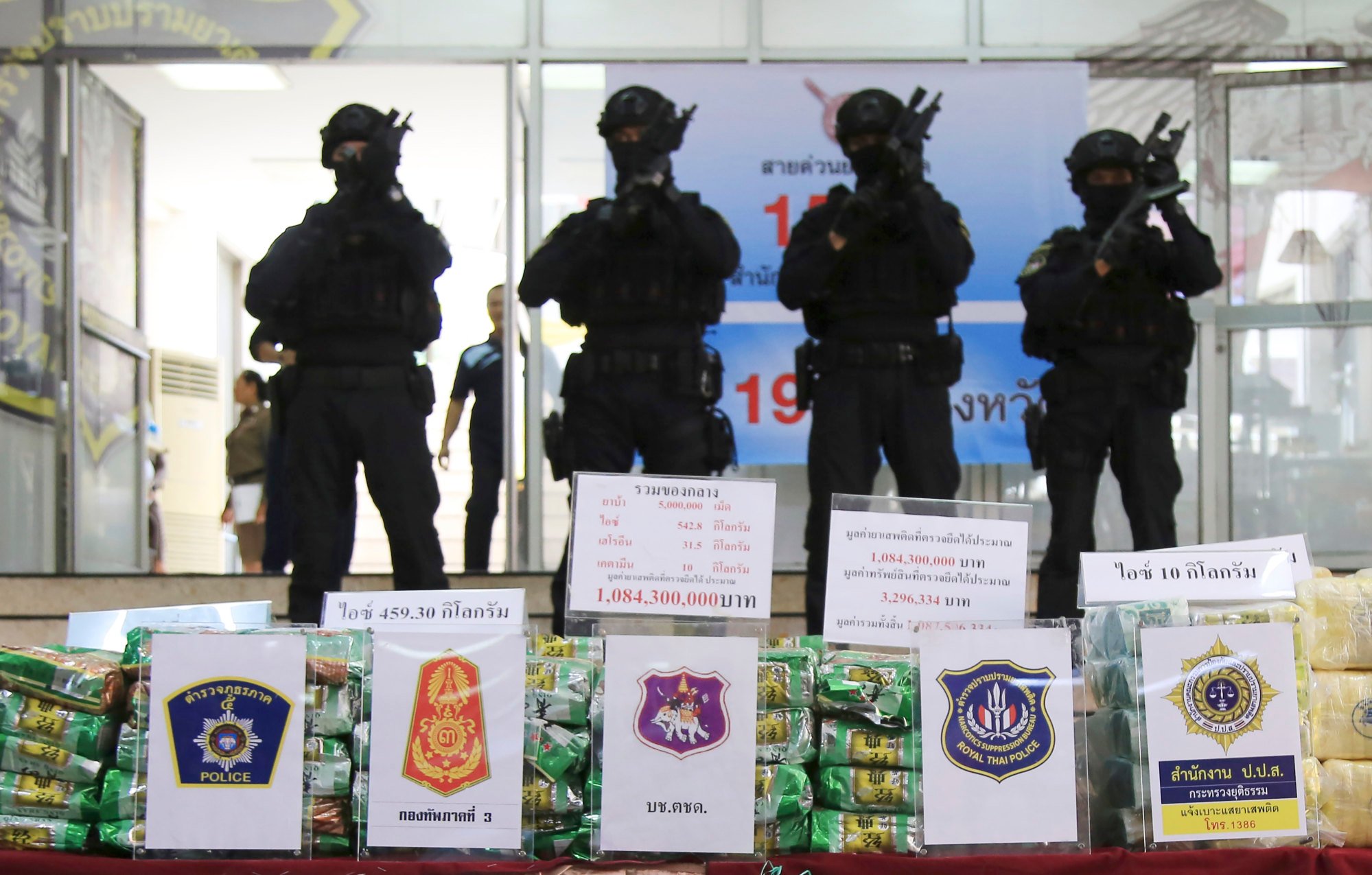 Most casinos in the region have been concentrated in lightly governed special economic zones, or SEZs, noticeably clustered around borders and ports. The Kings Romans complex in the Golden Triangle SEZ in Laos run by Zhao Wei – who is sanctioned by the US Treasury – is a blatant example. SEZs in Cambodia are similarly full of casinos with allegations of criminal connections.
Autonomous special regions and territories run by armed groups and militias in Myanmar have also been favoured locations. 14K Triad leader
Wan Kuok-koi
, known as "Broken Tooth", is a notable investor. Other massive casino complexes are concentrated in Kokang, Mong La and Wa territories in the north of the country near China.
Although the commodities they trade are illicit and the money they generate is illegal, criminal enterprises are in a sense like other businesses; they seek growth, continuity and limited government interference.
So it is no surprise that organised crime syndicates and the casino and junket companies they work with have gravitated towards places where they can operate with impunity. At the same time, being close to China, Thailand and Vietnam offers connectivity and proximity to infrastructure and customers. In other words, ideal conditions.
Complicating matters in ways few could imagine, Covid-19 rapidly accelerated the rate at which casino operations in the region shifted online.
Before the pandemic, the industry had been largely focused on attracting gamblers who would travel with cash, but border closures forced a move into tech. At the same time, millions of people stuck at home in Asia started looking for things to do – and they
went online
.
While governments in the region were preoccupied with vaccine roll-outs, border closures and quarantines, major syndicates running casinos adapted. They established user-friendly websites and smartphone apps, integrated sophisticated information and blockchain technology, and jumped on board with cryptocurrency trading and fourth-party payment providers to facilitate and obfuscate cross-border payments. And they have done it at a pace most private companies would envy.
Another way to look at it is that the significant investments made by organised crime in casinos before the pandemic needed to be recovered, revenue needed to be generated, and they shifted their business online to survive and thrive.
It is increasingly clear that an irreversible, fluid and now tech-enabled dispersal of major criminal activity and money laundering has taken place in some of the least developed and corrupted parts of Southeast Asia.
The situation has changed from one where transnational criminal organisations have a foothold in a legitimate industry – which casinos and gaming are, in theory – to a situation that is starting to get out of control.
Casinos based in loosely governed or ungoverned parts of the region now have instant global reach and are
attracting
significant numbers of gamblers from different parts of the world.
Perversely, the pandemic created an unforeseen opportunity for organised crime-running casinos in Southeast Asia. They accelerated the move of operations online out of necessity, and can now immediately access people around the world – places like Australia, Canada and the US are a click away.
The fact is that criminal syndicates and their associated casino and gaming platforms are a threat to the sovereignty of parts of Southeast Asia, as well as to the capacity of already overstretched law enforcement and justice agencies. And the threat has spread – the internet does not respect borders.
Leaders of the region need to acknowledge the situation and make it clear sovereignty is not for sale, and law enforcement and justice agencies need to step in to ensure criminals cannot do as they want either offline or online. The rule of law needs to be protected.
Jeremy Douglas is the regional representative of the United Nations Office on Drugs and Crime (UNODC) in Southeast Asia and the Pacific. The views expressed here are his own