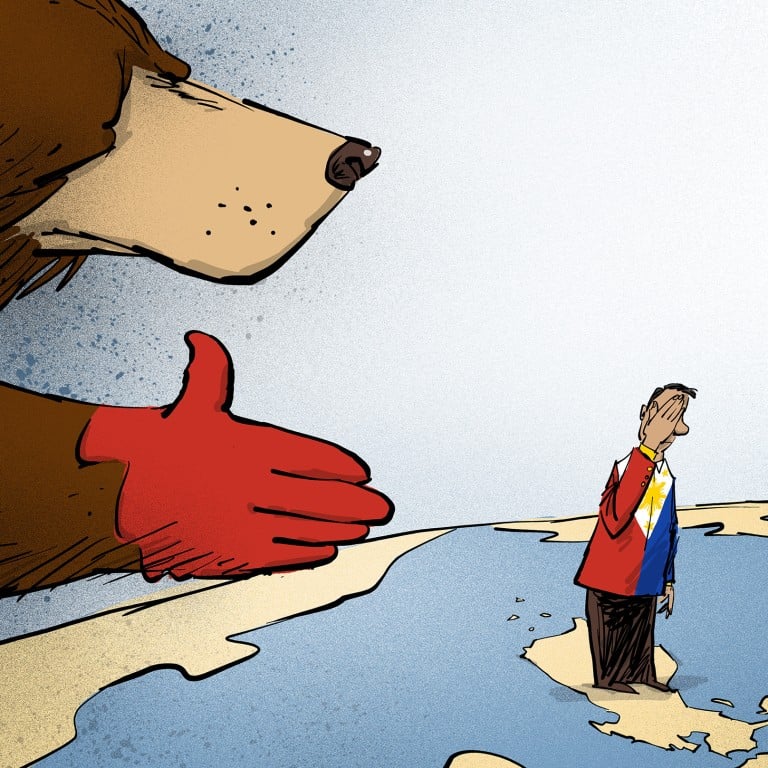 Philippines resets relations with Russia as Ukraine war sours ties across Southeast Asia
Manila's U-turn on a major defence deal with Moscow leaves few links between the formerly friendly nations
The break-up is a sign of Russia's waning influence in a region where most nations are wary of Western sanctions and generally uneasy about Putin's invasion of Ukraine
Former Philippine president Rodrigo Duterte once described his Russian counterpart, Vladimir Putin, as "my favourite hero". During his tenure, Duterte oversaw a new era in bilateral relations with Moscow, one that was driven by both personal and strategic motives.
Amid escalating tensions with the West over
human rights
issues, Duterte found in the Kremlin a sympathetic and powerful patron. As a long-standing US treaty ally, the Philippines represented a major strategic prize for Putin. After six years of flirtation with Russia, however, the Philippines seems to have soured on the burgeoning partnership.
In his final months in office, Duterte
openly criticised
Russia's military aggression in Ukraine, while his successor, Ferdinand Marcos Jnr, seems uninterested in any engagement with the Eurasian power. The Philippines recently scrapped its only major defence deal with Russia, a US$227 million helicopter deal, to avoid potential Western sanctions.
Russia has tried to counter Western sanctions by providing
sweetheart energy deals
to major Asian economies such as China and India. Nevertheless, it has seen its once-blossoming relations across Southeast Asia rapidly losing momentum, thanks to the barrage of Western sanctions as well as instinctive unease over the invasion of Ukraine.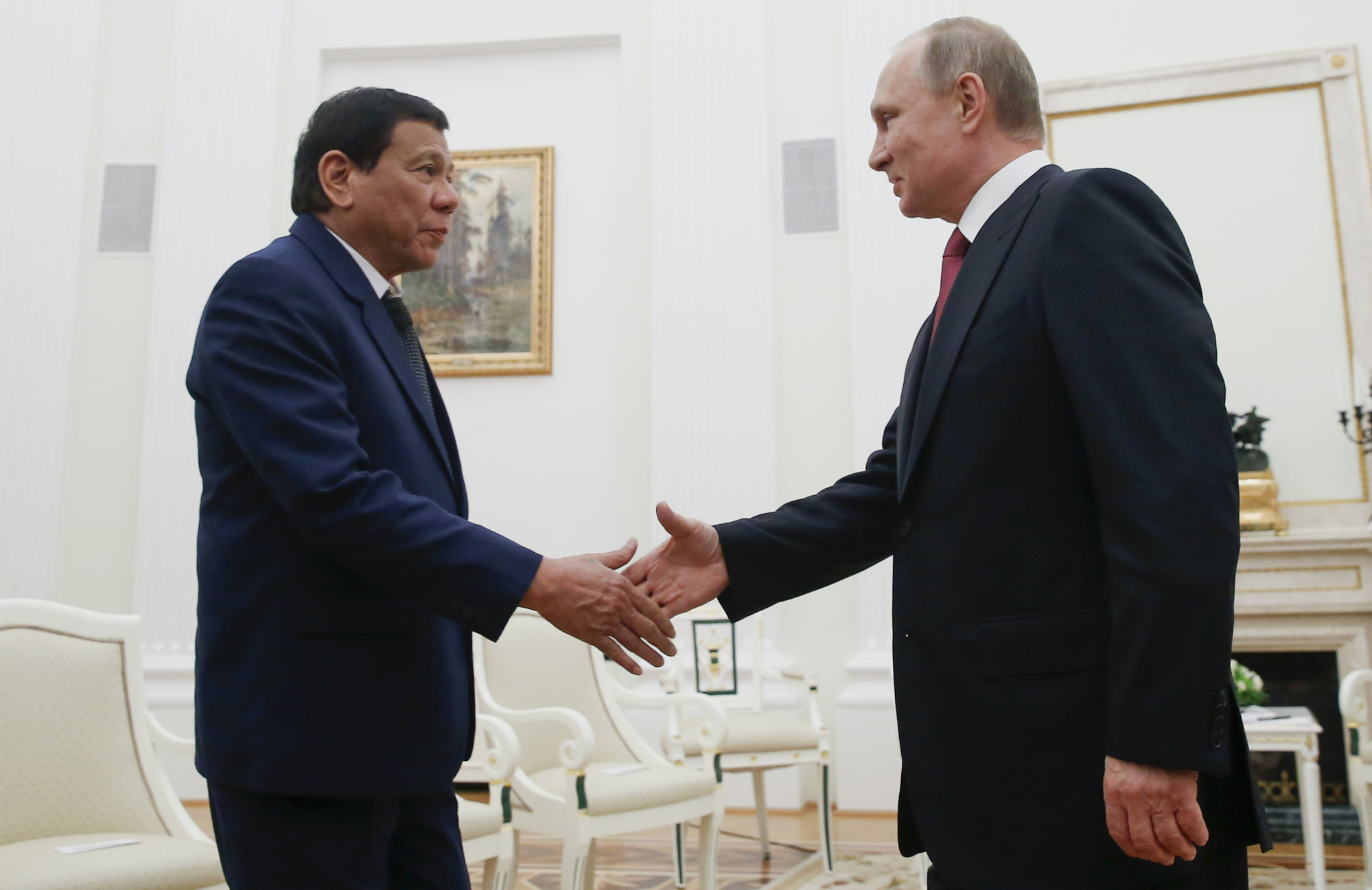 Over the past decade, Russia had gradually transformed itself from a marginal player in Asian affairs into a potential "third force" amid rising Sino-US rivalry. This was particularly the case in Southeast Asia, where it emerged as a major arms supplier.
Moscow has exported some US$10.7 billion in weapons to the region in recent decades, far more than Washington (US$8.2 billion) and Beijing (US$2.6 billion). Russia also became a leading supplier of hydrocarbon products, offshore energy exploration investments and agricultural products in Southeast Asia.
Crucially, Putin's cult of personality resonated in a region where anti-Western sentiment and "macho" politics have become increasingly dominant forces. In many ways, Duterte, an authoritarian populist with a deep-seated scepticism of the West, represented a
perfect partner
for the Kremlin.
Under Duterte's watch, the two sides explored massive arms and energy investment deals, not to mention Russian-made
Covid-19 vaccines
. Moscow deployed warships for goodwill visits and assigned a defence attaché to Manila for the first time in modern history.
In return, the Philippine Navy made its first visit to a Russian port, and Duterte became the first Filipino president to visit Moscow on several occasions. Putin sought to reciprocate by planning his own
inaugural visit
to the Philippines shortly before the pandemic disrupted diplomatic summits.
Yet, not long after Duterte stepped down, Manila announced the termination of its helicopter deal with Moscow.
Former Philippine defence secretary Delfin Lorenzana, who oversaw years-long negotiations with Russia over defence acquisitions, said the decision was largely based on fears that the Philippines "could face sanctions" from the US under its Countering America's Adversaries Through Sanctions Act (CAATSA).
Shortly after, Philippine Ambassador to Washington, Jose Romualdez, announced that the Philippines would instead seek American-made Boeing CH-47 Chinook helicopters. The decision was reportedly made in the final days of the previous administration, but was sealed under Marcos, who has remained broadly lukewarm towards Russia.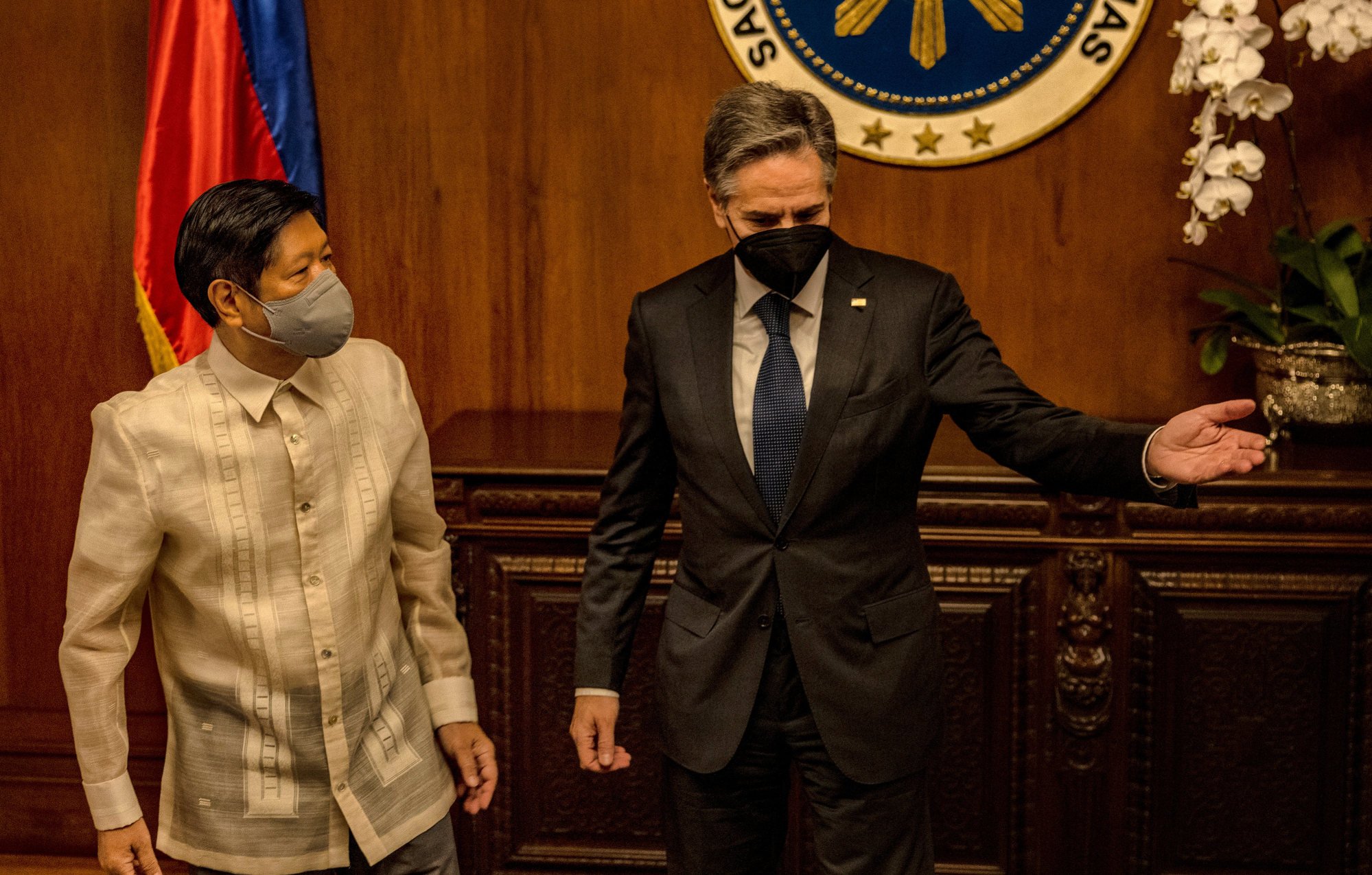 Years-long negotiations over the potential acquisition of Russian submarines and other strategic weapons proved broadly fruitless, due to lingering concerns over financing, terms of payment, training and interoperability.
Nor did the Philippines press ahead with large-scale imports of Russian-made Covid-19 vaccines and energy products. With Russian leaders and top companies facing
severe sanctions
, the Marcos administration has, so far, shown limited interest in any high-level diplomatic or economic engagement with Moscow. The risk factors have proven too prohibitive for the cautious and traditionally minded president.
With the Russian helicopter deal now off, not much is holding bilateral relations together. Months into office, Marcos has focused on restoring frayed ties with the West, especially the US, while
welcoming
a robust economic partnership with China.
Aside from vaguely expressing "neutrality" on the Ukrainian crisis, and welcoming limited agricultural deals amid rising food costs, Marcos has largely ignored Moscow.
Russia's strategic setbacks in the Philippines are not an isolated case, but a symptom of a broader regional dynamic. Across Southeast Asia, Moscow has struggled to maintain its foothold. Major regional states such as Indonesia have cancelled large-scale arms deals, fearful of incurring Western sanctions.
With the West tightening the noose on Russia's economy, its relatively small trade and investment footprint in the region is taking a hit. To put things into perspective, Russia's bilateral trade with Southeast Asian nations amounted to only US$18.2 billion in 2019, far less than the US' (US$292.4 billion) and China's (US$644 billion). Despite Russia offering steep discounts on its energy exports, many regional economies may opt to rely on traditional producers in the Middle East.
In fact, Russia has struggled to maintain trade and investment deals even with long-time strategic partners such as Vietnam. Singapore, the only other regional country with a free-trade agreement with Russia, has imposed
its own sanctions
on the country, describing the invasion of Ukraine as an "existential issue" for smaller, vulnerable countries.
Moscow's efforts to circumvent Western sanctions have made it even more dependent on rising superpowers such as China and India, which have become the leading importers of Russian energy. Without a swift resolution to the Ukraine crisis, and the removal of sanctions on the Russian economy, Moscow is likely to revert to being a marginal player in Asian affairs.
Richard Heydarian is a Manila-based academic and author of "Asia's New Battlefield: US, China and the Struggle for Western Pacific" and the forthcoming "Duterte's Rise"