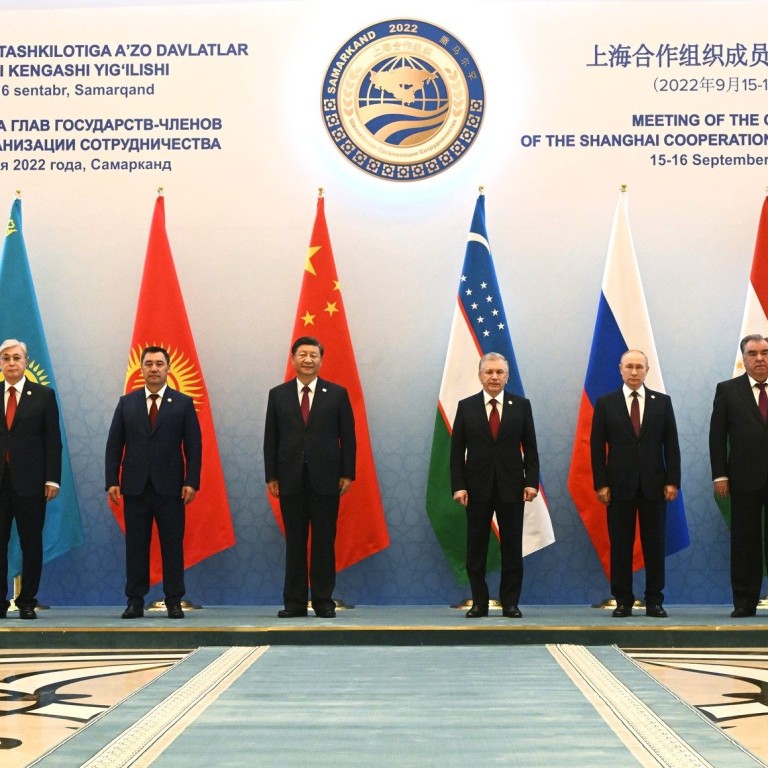 How SCO's growing credibility reflects the emerging multipolar world order
The SCO's expansion and cooperation efforts are cementing its standing as a credible multilateral platform focused on maintaining security, stability and development in Eurasia
The Samarkand summit should also be seen as a step towards a more inclusive and diverse global governance model
Recently, the eyes of the world turned to the ancient city of Samarkand, located in a large oasis in Uzbekistan's Zerrafshan River valley. This was the venue for the first Shanghai Cooperation Organization (SCO) summit in three years to be held entirely offline, bringing together the leaders of 14 major Eurasian countries.
Established in 2001 by China, Russia, Uzbekistan, Tajikistan, Kazakhstan and Kyrgyzstan, the SCO has grown to become the world's largest regional organisation, spanning 60 per cent of Eurasia, home to more than 3 billion people and accounting for a quarter of the global economy – with realistic potential to reach 35 per cent or more, given the interest it is attracting.
The organisation's decision last year to launch the procedure to admit Iran was arguably the most critical development in its expansion. This year,
Iran was welcomed as a permanent member
after it signed a memorandum of obligations. Although the ratification of documents is expected to take until next year, Iran was admitted into members-only meetings at the summit.
After Iran's success, Belarus has applied for full SCO membership and Nato member
Türkiye
is reportedly considering doing the same.
On top of that, Saudi Arabia, Qatar and Egypt have been granted SCO dialogue partner status, and the procedure has been launched for the United Arab Emirates, Bahrain, Kuwait, the Maldives and Myanmar to become dialogue partners. The SCO also signed memorandums of understanding with Unesco, the Economic and Social Commission for Asia and the Pacific, and the League of Arab States.
The SCO's expansion and its attempts to seek cooperation with other international bodies are strengthening its potential. It is also cementing its standing as a credible multilateral platform focused on maintaining security, stability and development in Eurasia, as well as contributing to the development of a global governance model that is more inclusive and diverse.
Last year, SCO members thwarted 40 terror attacks, more than 480 terrorism-related crimes and 26 international terror group funding channels, according to the director of the SCO regional anti-terrorist structure executive committee, Ruslan Mirzayev. Hence, the declaration's vehement condemnation of terrorist acts – and the affirmation to act against terrorism, separatism and extremism.
However, it condemned the unilateral and unlimited build-up of global missile defence systems by individual countries or groups of states that may imperil international security and stability – something that may again be perceived as a veiled snub at the US and its allies in Europe and Asia.
Indeed, the rapid changes taking place in the global economy and politics seem irreversible. In that sense, the summit in Samarkand should be seen not just as opening a new page in the success story of Eurasia but, most notably, as a stepping stone in the quest to cement the foundations of the emerging multipolar world order.
Adriel Kasonta is a London-based political risk consultant and lawyer, and a graduate of London School of Economics and Political Science (LSE)