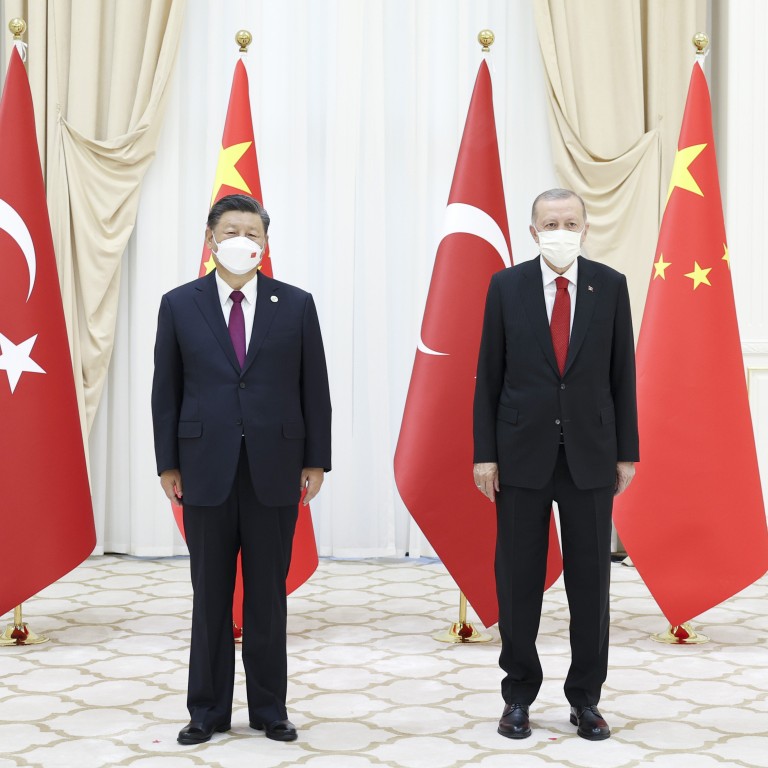 Why closer China-Türkiye ties could be on the cards
Beijing and Ankara have been strategic partners for years, with Türkiye serving as a key node on one of China's Belt and Road trade routes
Diverging attitudes towards the Middle East kept them from upgrading relations, but that may be about to change
Last month's meeting between the leaders of Türkiye and China at the Shanghai Cooperation Organisation
summit
in Samarkand could signal the beginning of a new era in relations between the two countries.
Emphasising their similarities as developing countries and emerging markets, President Xi Jinping said China was ready to elevate the strategic partnership between the two countries, established in 2010, to a higher level. His words were echoed by Turkish President Recep Tayyip Erdogan.
Are there grounds for raising bilateral relations to a higher level?
China, while adhering to a non-alignment policy since 1982, has gradually made partnership diplomacy part of its foreign policy in the post-Cold War period. The number of such partnerships began to increase more rapidly in the 2000s, and even more significantly after Xi became head of state in 2013.
There is a hierarchy within partnership diplomacy; one study has noted 24 different partnership types. More broadly, however, there are three levels. From high to low, these are: the comprehensive strategic partnership, the strategic partnership and other partnerships. If China were to upgrade its relations with Türkiye, it would mean the establishment of a comprehensive strategic partnership.
The value of bilateral trade between the two countries has been increasing. In 2021, it reached a high of US$35.9 billion. China is now Türkiye's second largest foreign trading partner.
Strategic cooperation between the two countries is also gradually deepening. Türkiye, which forms part of the middle economic corridor within the scope of China's
Belt and Road Initiative
, plays an important role in delivering Chinese goods to European markets.
Despite this, more than a decade after the two countries signed a strategic cooperation agreement, relations have remained at the same level. One of the main reasons for this has been a divergence in the two countries' policies towards the Middle East.
The deterioration of Türkiye's relations with most of the countries in the region during and after the Arab spring, which started in Tunisia at the end of 2010 and spread to neighbouring countries, stands in contrast to China's
relations
with Middle Eastern nations.
China has comprehensive strategic partnerships with the leading countries of the region, including with Egypt since 2014, with Saudi Arabia since 2016 and with the United Arab Emirates since 2018. It signed a partnership agreement with Iran last year. During this period, China would have evaluated that establishing a deeper relationship with Türkiye would not bode well for its relations with these regional partners.
Recently, however, Türkiye has fundamentally changed its Middle Eastern policy. It has sought to
normalise relations
with Egypt, Saudi Arabia and the United Arab Emirates. It was involved in the Astana process together with Russia and Iran to find a solution to the Syrian civil war, and has shown willingness to reestablish diplomatic relations with Syria, after they were severed when the war broke out. President Erdogan has even said he could meet Syrian President Bashar al-Assad if necessary.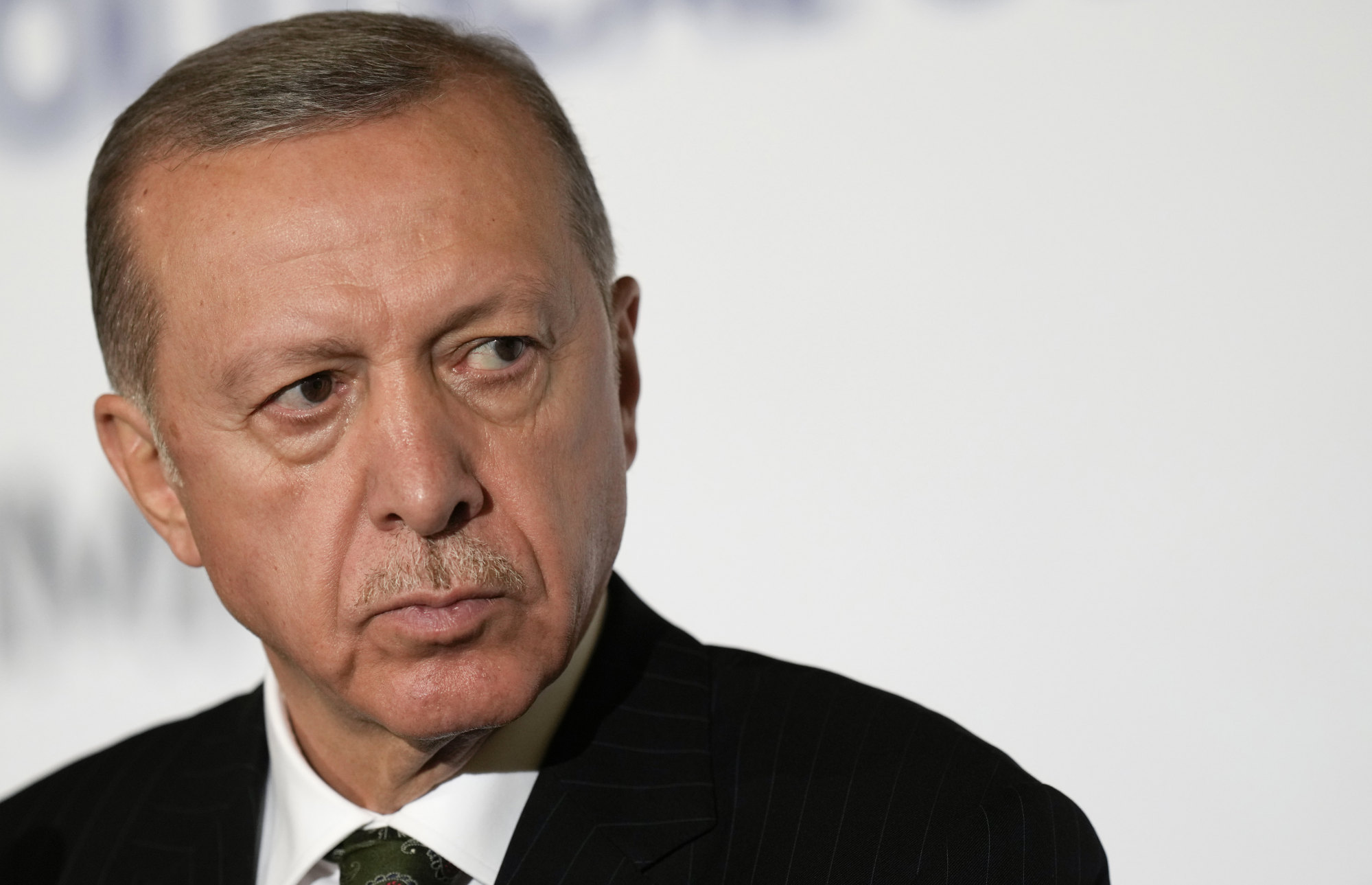 In addition, Erdogan's stated aim at the SCO meeting of obtaining
full membership
could add a new dimension to China-Türkiye relations on an institutional basis.
Thus, new conditions have emerged for the establishment of a comprehensive strategic partnership between Türkiye and China.
Closer relations can create a win-win situation for both countries. However, the asymmetry in favour of China in bilateral trade needs to addressed. Considering the economic difficulties Türkiye has been experiencing of late, it could benefit from cooperation with China on tourism in the post-pandemic period.
Türkiye could also serve as an important supplier of food and agricultural products for China's huge population, and could gain from technology transfers with China. Meanwhile, the ongoing
Russia-Ukraine war
has increased Türkiye's geopolitical importance to China in terms of its Belt and Road projects.
With such scope for economic cooperation and potential benefits on both sides, an upgrade in relations looks increasingly likely for Beijing and Ankara.
Oktay Kucukdegirmenci is a PhD candidate in the department of international politics in Shandong University. His research interests are China and Japan's foreign policy, Sino-Japanese relations and Cold War history.