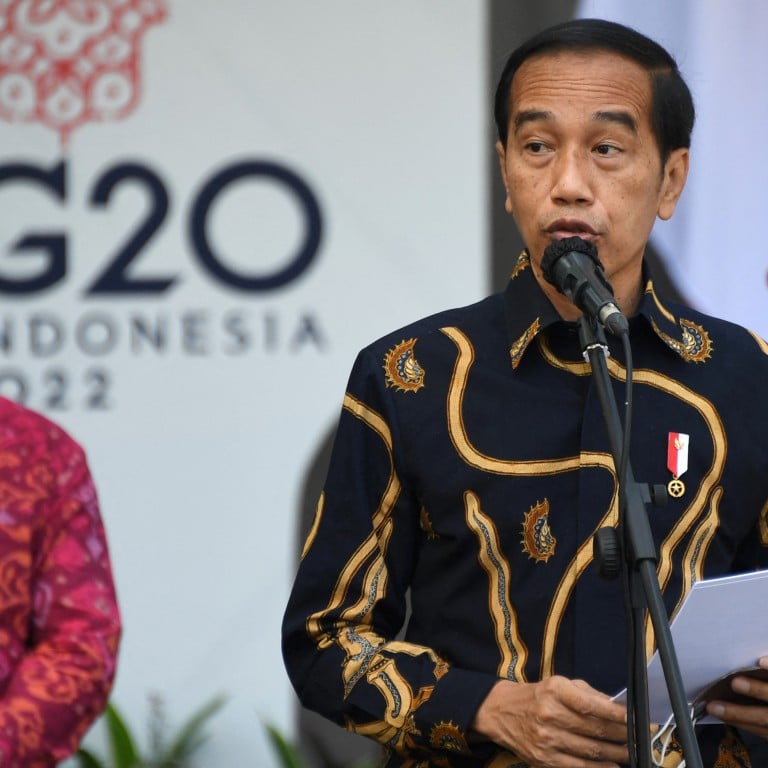 Amid global divisions, Indonesia faces a daunting task to achieve G20 consensus
November's meeting in Bali will be attended by world leaders increasingly at odds with one another amid rising geopolitical tensions
First-time host Indonesia has a chance to position itself as a champion of diplomacy and consensus building
For the first time,
Indonesia
holds the G20 presidency. Its motto, "Recover Together, Recover Stronger," selected in light of the pandemic, calls for collaborative and inclusive efforts for global recovery.
Strengthening cooperation between the world's major established economies and emerging economies is the G20's main goal this year. Specialised task forces are working to identify gaps in recovery from the Covid-19 crisis, and promote inclusive and sustainable growth in G20 countries and beyond.
Indonesia is focusing on collaboration in three areas essential for recovery: fostering a robust global health system; maximising digital technology to assist societal transformation; and, supporting an equitable and affordable transition to renewable energy and a circular economy. Indonesian President
Joko Widodo
has emphasised on various occasions the importance of "leaving no one behind".
Intent on diversifying the image of the G20, Widodo wants Indonesia's turn at the helm to benefit vulnerable populations, small island nations and developing economies, in addition to G20 members. A high priority is being given to aiding underdeveloped nations in Asia, Africa and South America, as well as the small island states in the Pacific and Caribbean.
But this year's summit, scheduled for November in Bali, is taking place amid rising tensions between key G20 member states. With the conflict between Russia and Ukraine still unresolved, Indonesia is in a
difficult position
.
Political divisions within the G20 are at an all-time high, with growing concern over Russia's participation in the summit and the possibility that Russian President Vladimir Putin, Chinese President Xi Jinping and US President Joe Biden may
meet in person
for the first time since Russia invaded Ukraine.
China has so far refused to condemn the Russian invasion, abstaining from voting on the Ukraine issue on a number of occasions at the United Nations, and maintaining a "no limits" friendship with Moscow.
There have been demands from some quarters for the summit to
exclude Putin
and other Russian representatives from its sessions.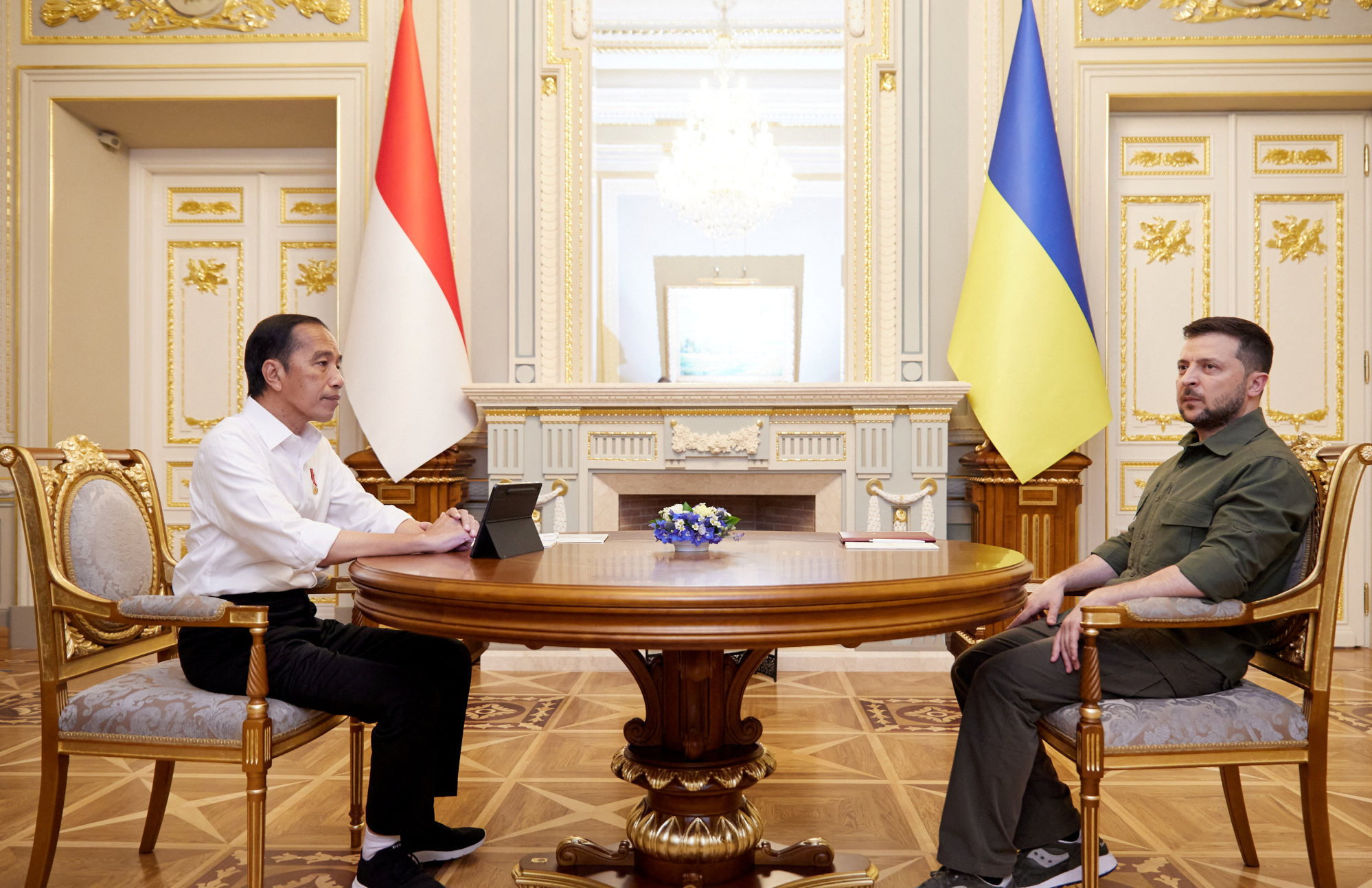 As a result of Widodo's
shuttle diplomacy efforts
, there is also the possibility that Ukraine's President Volodymyr Zelensky
may be present
at the summit alongside Putin. If so, it would be the first occasion for the leaders to share a platform since the beginning of the war in February.
In the face of numerous globally interconnected
crises
, one would expect international cooperation to be stronger than ever. Instead, widening
geopolitical divides
will make it difficult for Indonesia to steer leaders towards a consensus in addressing pressing global issues.
Compromise is becoming increasingly difficult, particularly at the G20 level. The G20 meeting of finance ministers and governors of central banks in July was
overshadowed
by disagreements about Russia's invasion of Ukraine and ended without a joint communique. There is growing apprehension over whether the leaders convening in Bali in November will do any better.
The conflict between Ukraine and Russia has already had an effect on the global economy, complicating G20 agenda items like energy security and prices, food security and global supply chains, financial markets and inflationary pressures. Progress on these issues and others is now being held hostage by the G20's lack of cohesion.
Climate action is also being put on hold, despite massive worldwide
public pressure
. G20 nations are divided on how to prepare for the transition to sustainable energy. Indonesia has the opportunity to show them the way.
As the G20 leadership summit is preceded by the COP27 climate conference in Egypt, Indonesia needs to demonstrate smart climate diplomacy to address disparities in G20 states' economies, levels of expertise, and societal expectations with relation to a green energy transition.
Locally, Indonesia has launched a number of initiatives to develop renewable energy sources like solar, wind and hydropower. However, the Southeast Asian nation's
reliance on coal
for its economy makes it difficult to strike a balance between the need for economic growth and renewable energy aspirations.
Indonesia is the world's eighth-largest carbon emitter. In comparison to other G20 countries, its renewable energy sector is small, making it difficult to lead by example on this issue.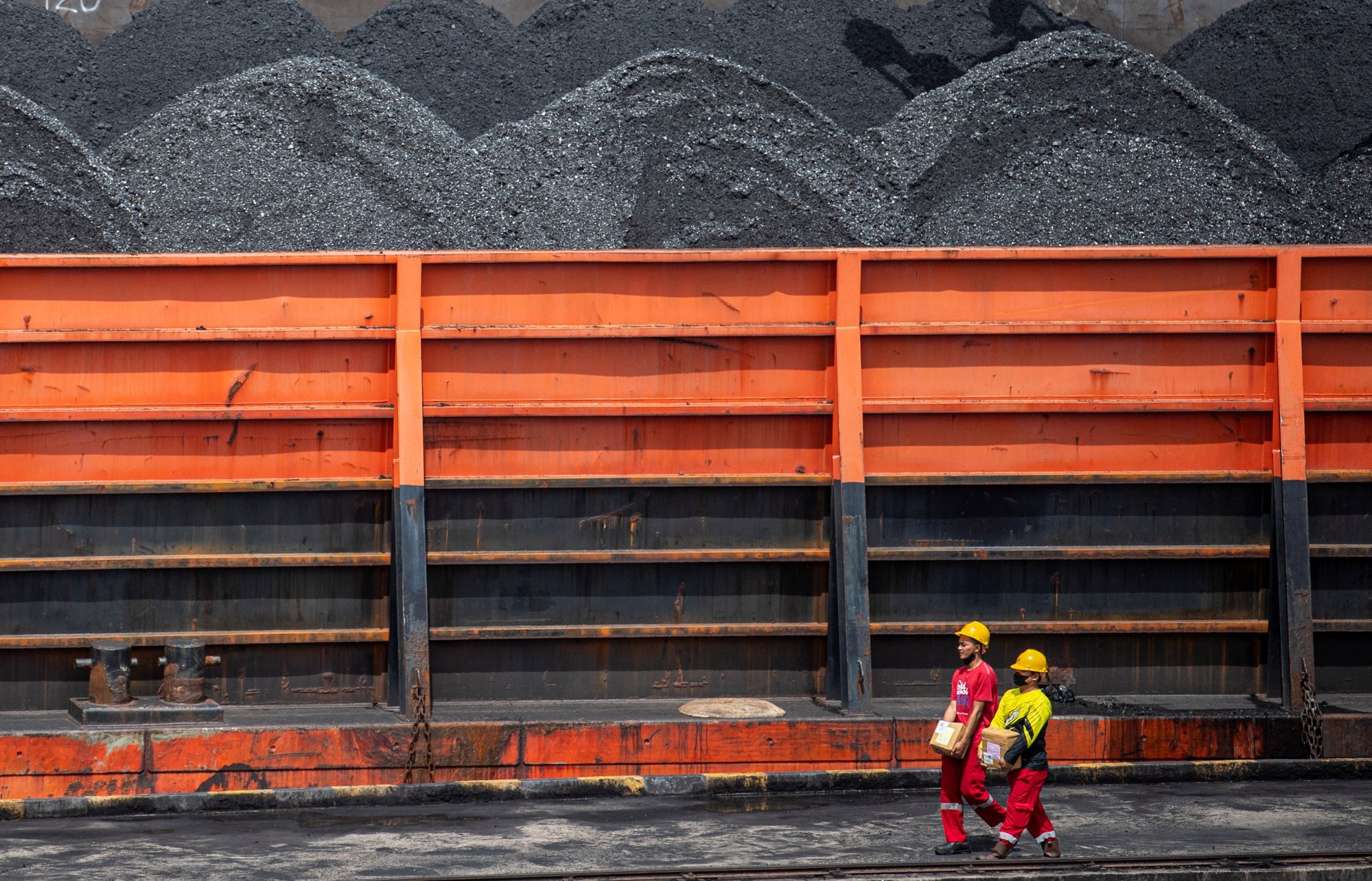 No less than the future of humanity is at risk because of crises like the Ukraine war, energy insecurity, inflation, climate change, biodiversity loss, and the multipronged challenges facing developing nations.
Entering the post-pandemic era, G20 nations must work together to build a more responsive global health architecture, transition to renewable energy sources, create inclusive financial systems and bridge the global digital divide.
In a world marred by war and still reeling from the longest pandemic in living memory, setting common agendas and attainable action plans will be a challenge for Indonesia.
At the same time, however, November's summit gives the Southeast Asian country a unique opportunity to demonstrate global leadership and advocate for unity at a time when division and disconnect are becoming the norm rather than the exception.
Professor Syed Munir Khasru is chairman of the international think tank IPAG Asia-Pacific, Australia, with a presence also in Dhaka, Delhi, Dubai, and Vienna