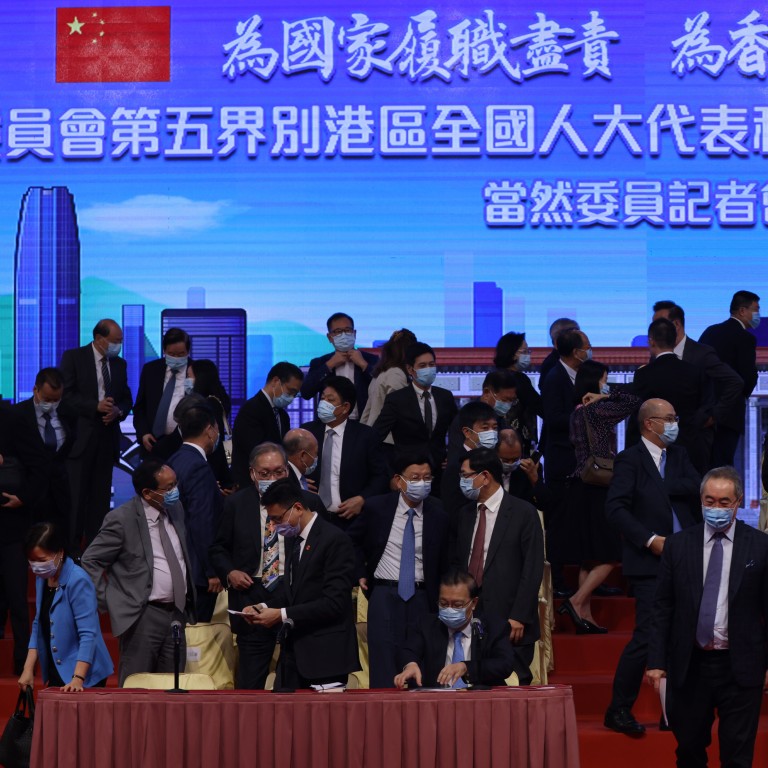 Hong Kong's Election Committee: with great power comes great responsibility – can members deliver?
As the centre of political power in Hong Kong, the Election Committee and its members are expected to become more vocal, especially about the chief executive's policies
It was all quiet on the polling front in Hong Kong yesterday. The Election Committee elections came and went almost unnoticed. Yes, there were banners hung on the streets. And there was a bizarre incident just over a week ago when a woman snatched a stack of fliers promoting the new and improved electoral arrangements from lawmaker Eunice Yung Hoi-yan, who was passing them out on the streets.
But there hasn't been much to watch, and we can't blame it on Covid-19. For ordinary folk without the special privilege of being among the
4,889 eligible electors
in yesterday's election, it was surreal, at best.
For months, we have been told that the
revamped Election Committee
is the centrepiece of the new and improved political system that Beijing has tailor-made for Hong Kong – the anchor that would ensure political and social stability.
Originally, the Election Committee's role was expected to be downgraded: from selecting the chief executive to nominating chief executive candidates to be elected by the people.
Yet, it has gone from becoming a political relic to being the centre of political power. Now, it will not only nominate and select the chief executive, it will nominate Legislative Council candidates and has the political privilege to elect 40 lawmakers.
That's 40 out of the 90 seats in the new Legco – twice the number to be directly elected by voters in geographical constituencies, and 10 more than the indirectly elected functional constituency seats.
So, things will not stay quiet for long on the political scene. We will begin to see Election Committee members becoming more vocal. We should also expect to see those who wish to contest the 40 Legco seats returned solely by the Election Committee to make their presence felt.
And it will be interesting to see how these aspiring candidates reach out to and garner support from different sectors.
One thing we know is that while they will need to raise their public profile, they may not have a support base in the local communities to help and run their election campaigns. They will need to engage the public and navigate the power corridors of the 1,500-member Election Committee.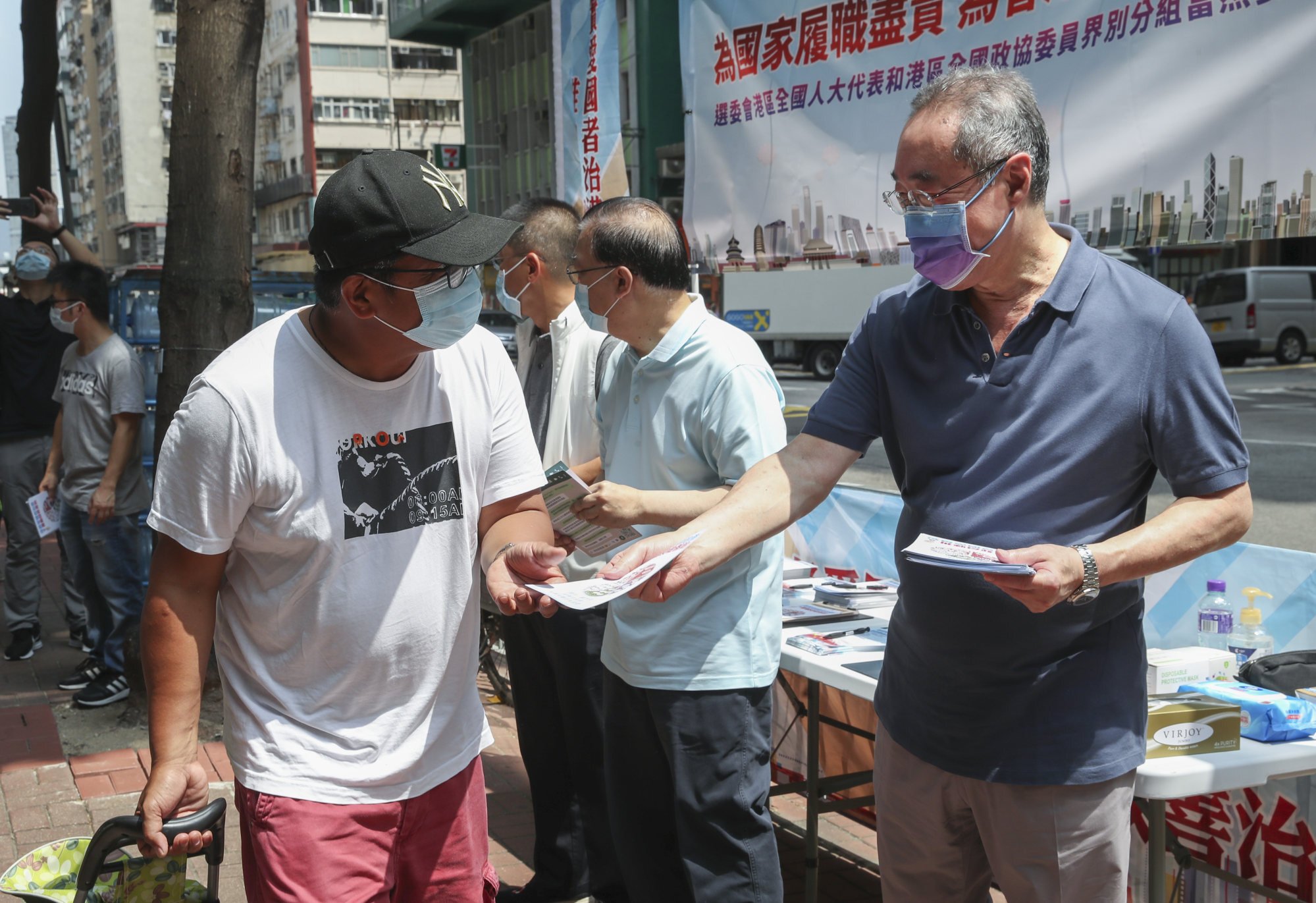 There is also the shifting political dynamics of traditional parties vying for non-geographical seats. These contests will appear tame but, given the colossal changes made to the political ecosystem, these traditional political actors are going to fight for their space in this new configuration.
The pressure is really on the chief executive, because we should expect many to be increasingly vocal about their support or criticism of her policies as a way of expounding on and communicating their political ideas. The opposition is no longer there to deflect and distract. And, with the policy address coming up, Carrie Lam Cheng Yuet-ngor will need to deliver more than just ambiguous "
visions
".
Those looking to run in the December Legco election will surely be addressing today's pressing problems. Xia Baolong, director of the State Council's Hong Kong and Macau Affairs Office, has set the key performance indicator: delivering results in several policy areas every year that residents can "
see, touch and feel
".
Envisioning
land supply 10 years down
the line is not something residents can see, touch or feel now. The
consumption voucher
scheme may have boosted the city's economic numbers and indicators, but we cannot pretend that it's more than a mirage.
Many businesses are barely hanging on and families continue to struggle. Even
kindergartens are closing down
. Lam will have to find answers for these "food on the table" real-life questions. And no, they can't wait until the financial secretary's budget next year.
The Election Committee, with an extensive job description and a greater political stake, will be very much a part of the upcoming policy address discussion and beyond. It cannot be a front that remains silent because, however privileged, it cannot afford to be disconnected from ordinary people and the community.
Alice Wu is a political consultant and a former associate director of the Asia Pacific Media Network at UCLA