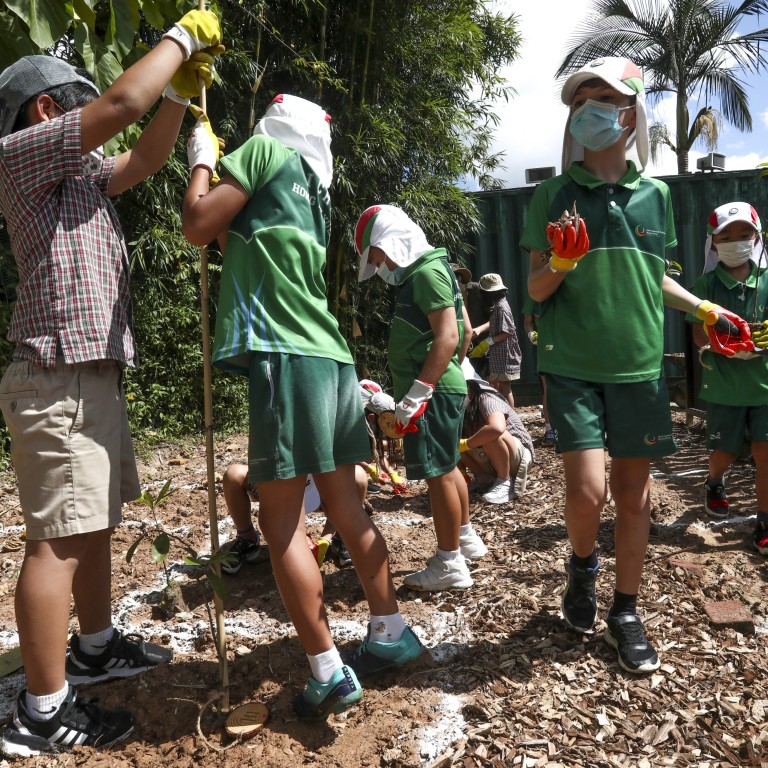 Hong Kong must tackle the biodiversity and climate crises together
Climate change, biodiversity loss and economic development can no longer be treated separately
With COP15 and COP26, the government has a momentous opportunity to help secure an ambitious global biodiversity agreement
The Hong Kong government launched its updated
Climate Action Plan 2050
earlier this month, aiming to reach carbon neutrality by 2050 and pledging HK$240 billion (US$30.9 billion) for climate actions.
COP26, the UN climate conference
starting in Glasgow on October 31, represents a critical moment in our urgent response. But as the Hong Kong government addresses the climate crisis, it is essential that it does not overlook another crisis driven by Hongkongers: the catastrophic loss in biodiversity. Since 1970, global wildlife populations have dropped by a shocking 68 per cent on average.
The climate and nature crises are interlinked. The pressure we place on nature through the ways we feed, fuel and clothe ourselves is driving up greenhouse gas emissions and causing biodiversity to disappear.
In Hong Kong, development and unsustainable use of natural resources are the major drivers of
biodiversity loss
on land and at sea – Hong Kong's consumption of natural resources is the third-worst per capita in the Asia-Pacific.
Destruction of nature is also increasing the risk of future pandemics. If we keep pulling apart the web of life, sooner or later, nature, our life-supporting safety net, will collapse and with it humanity. Nature is the foundation of our economy and well-being.
It is essential that Hong Kong's leaders do not miss the momentous opportunity over the next few months to tackle both nature loss and the climate crisis at the same time.
But they are also pivotal to reversing the existential threats to humanity from loss of food and water security, and ensuring this planet is a safe haven for life in the universe. If we don't turn the tide of biodiversity loss now, the fabric of life may unravel.
The opening meeting of COP15 has seen important progress, with China stepping into the role of convention president. With more than 100 governments committing to securing an ambitious biodiversity agreement to put nature on the path to recovery by 2030, it sent a clear signal of political will.
Hong Kong's Biodiversity Strategy and Action Plan will be updated according to the Post-2020 Global Biodiversity Framework, expected to be agreed at COP15 in May. It is time for the Hong Kong government to step up and incorporate a holistic conservation approach.
The goal must be about transforming Hong Kong society's relationship with biodiversity, to ensure that, by 2030, we reverse our influence and contribution to the its loss. We must commit to achieving a nature-positive Hong Kong and, by 2050, to fulfilling the shared vision of living in harmony with nature.
To be successful in our response to the interconnected environmental challenges, we must take integrated action. Both biodiversity value and climate impact need to be fully integrated and mandated in polices, regulations, the planning and development process, accounts, and assessments of environmental impact at all levels and all portfolios of government, and across all sectors of the economy.
He said: "Man and nature need to coexist in harmony. When we take care to protect nature, nature rewards us generously; when we exploit nature ruthlessly, it punishes us without mercy. We need to have deep reverence for nature, respect nature, follow nature's laws and protect nature, so as to build a homeland of harmonious coexistence between man and nature."
Hong Kong must play its part in securing the future envisaged by Xi, where we live in harmony with nature.
Kitty Tam is assistant manager of conservation policy at WWF-Hong Kong