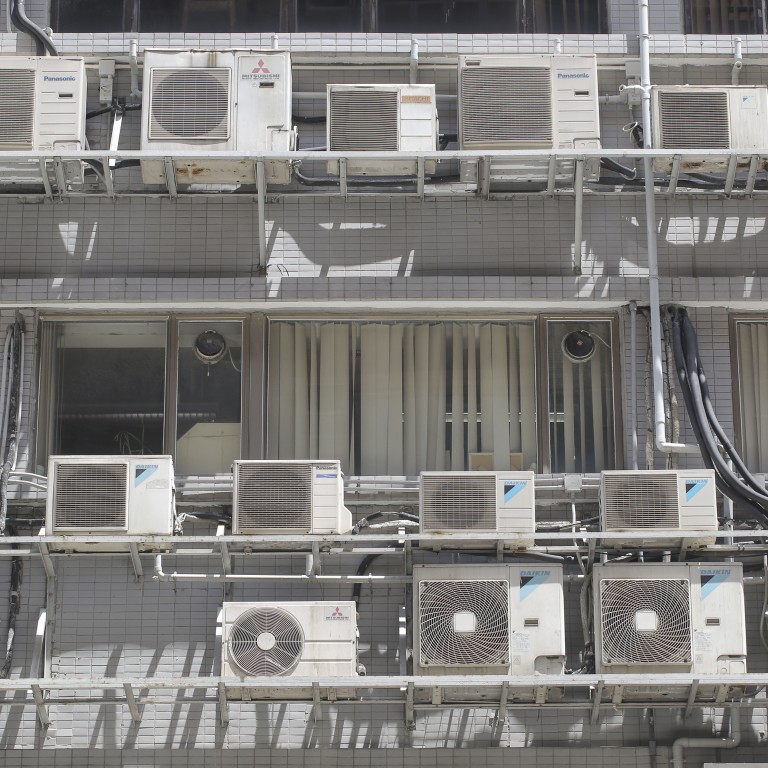 Making buildings more energy-efficient is a quick way for Hong Kong to reach its carbon goals
Like many governments post-COP26, Hong Kong is working on phasing out coal
As it waits for green hydrogen and wind farms, a fast and easy way is to legislate for energy efficiency in buildings, which produce 60 per cent of the city's carbon emissions
Many high-level climate conferences have been held in the past quarter of a century, from the first UN
Climate Change
Conference of the Parties (COP1) held in Germany in 1995 to the most recent held in Scotland. COP26 has been described as the
last chance
for nations to join together in tackling the biggest crisis facing humanity.
Unfortunately, only vague commitments and agreements have come out of each conference, with wealthy nations reluctant to
commit funding
for developing economies to transition from carbon-intensive coal-fired power towards clean energy.
Numbers tell the inconvenient truth. When COP1 was held in 1995, the global atmospheric carbon dioxide concentration stood at 360 parts per million (ppm). By the time COP26 arrived, the carbon dioxide concentration had climbed to 414 ppm.
This month, the Global Carbon Project predicted that carbon emissions will
rise by 4.9 per cent
this year due to the revival of economic activities, meaning that the atmospheric carbon dioxide concentration will return to pre-Covid-19 levels.
But if we refuse to change our wasteful lifestyle and to stop building coal-fired power plants, simply relying on technology to provide solutions, we will face the dire climate consequences sooner rather than later.
Third, all commercial buildings must be mandated to disclose the total (communal and tenants') annual average energy consumption per square metre of indoor floor space, and the results published. This will lend peer pressure to landlords and tenants as they won't like to be at the bottom of the list.
Edwin Lau Che-feng is executive director of The Green Earth