Hong Kong needs its own version of Japan's 'womenomics'
The city can learn from Shinzo Abe's initiative to boost the number of working women in Japan, given its ageing population
Improving child care support and challenging traditional gender norms would encourage more women to bring their skills to the workforce
During his tenure as prime minister of Japan, the late Shinzo Abe's government implemented a set of gender-friendly policies, dubbed "womenomics", to encourage women to work. To be sure, not every proposal was met with approval. For example, a scheme to give 300,000 yen (US$2,500), to small companies that promoted women to management positions was shot down.
Womenomics was needed as part of structural reforms to boost Japan's economy. By 2060, the country's
population
is predicted to decline by some 40 million, and the number of elderly is expected to double. In Japan's traditional society, increasing the labour force through immigration and reintegrating retirees into the workplace is seen as a last resort.
Hong Kong, similarly, is experiencing a demographic shift and could use some of Abe's tools. Last year, the population
declined
by 121,500 people, or 1.6 per cent. The government has predicted that the number of people living on Hong Kong Island will drop to 1.13 million by 2029. At the same time, the elderly population is growing – it stood at 1.38 million in 2020, and is now 1.5 million.
Moreover, although Hong Kong is very open to importing labour, it is time to tap into an enormous, underutilised pool. The city achieved gender equality in postsecondary education a long time ago, exemplified by the number of female students enrolling in University Grants Committee programmes at various degree levels, which exceeds the number of male students enrolling.
But after gaining a degree, many women choose not to work, for a number of reasons. The current labour participation rate for women is around 54.2 per cent, compared to 73 per cent in Japan. That figure remains little changed from three decades ago, when 47.9 per cent of women worked.
According to the government's "Men and Women in Hong Kong"
survey
, published in July, women also hold 55 per cent of part-time jobs.
A little over one-third of those who quit working do so because of the need to
take care of the household
, presumably their immediate family and in some cases elderly relatives. And Hong Kong women are still a minority in the civil service – 38.9 per cent of the total – which has slowly climbed up from 1991, when 31.8 per cent of the positions were occupied by women.
Abe's womenomics policy was conceived with the idea that gender equality can be achieved alongside economic objectives. In Hong Kong, female consumers contribute significantly to the economy.
According to the same government survey, proportionally fewer women use the internet, but more made purchases online in 2020 – 44.3 per cent versus 41.9 per cent for men. Considering that the online retail market in Hong Kong is worth around US$2.9 billion, according to Statista, empowering women can lead to healthy economic growth.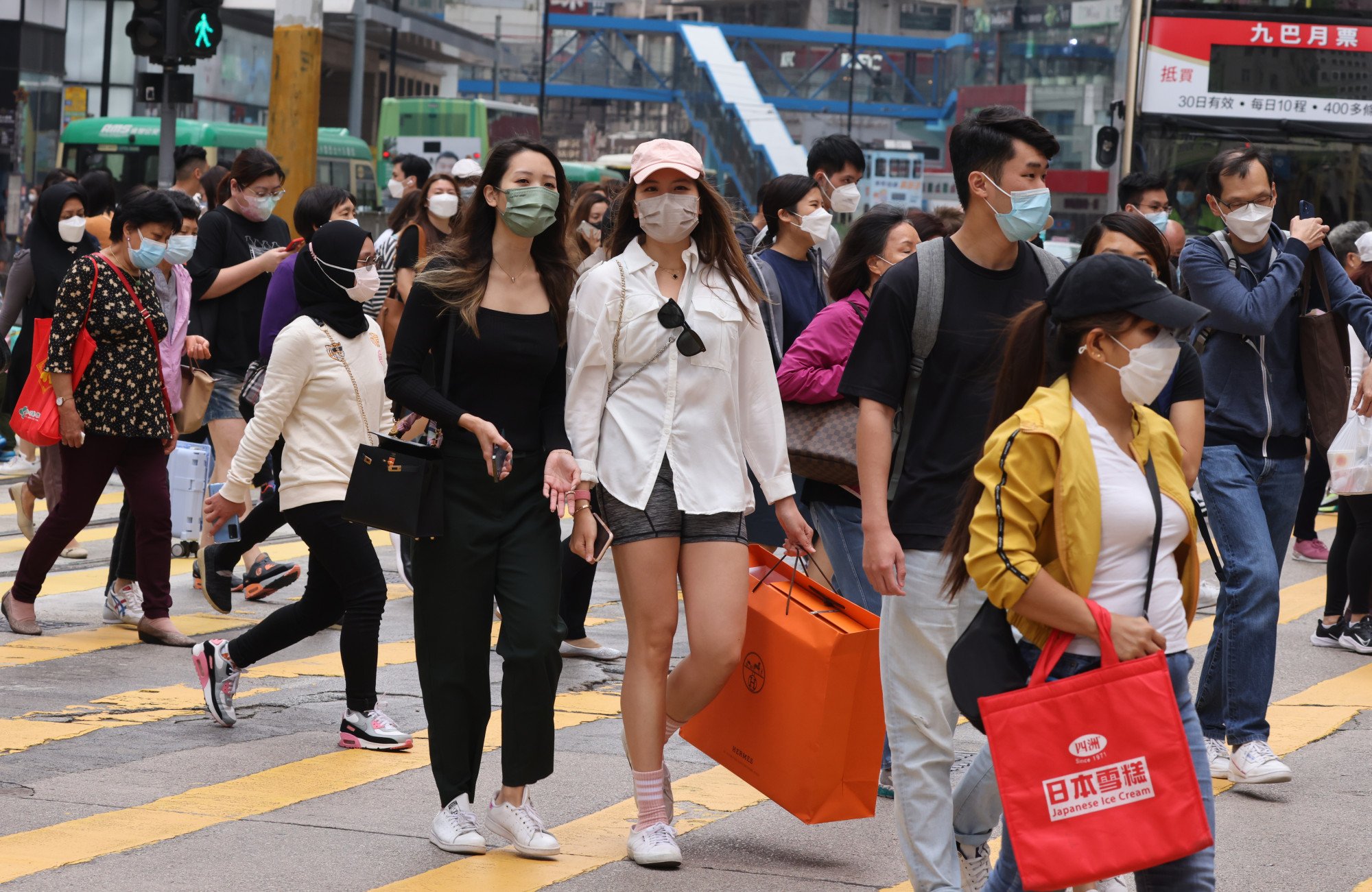 To do so requires more than creating a gender-friendly and pro-family legal and economic environment, although Hong Kong has done more than its fair share in this regard. For example, an amendment to the Employment Ordinance in 2020 now guarantees 14 weeks of
maternity leave
, while the Sex Discrimination Ordinance protects expectant mothers in the workplace.
Hopefully, these statutes are being strongly enforced. Women, especially when they are the head of single-parent households, benefit from subsidies and financial assistance that supplement child care services, for example, through the Kindergarten and Child Center Fee Remission Scheme.
Hong Kong also has one of the highest minimum wages in Asia, which makes taking up employment here more attractive.
Given the policies working in women's favour in Hong Kong, perhaps it is cultural norms that explain the remaining underemployed women. Even in Japan, the female labour force participation rate falls short of industrialised countries like Sweden, Iceland and Switzerland.
Cultures have different ideas about women's role in the family and society, and entrenched ideas can be hard to change. That said, data shows Hong Kong is a liberal society and things are improving. For example, the percentage of women in director-level jobs in the civil service stood at just 9.8 per cent in 1991. That figure is now 40.3 per cent. With focused initiatives, this trend can continue.
Gary Lai is an economist based in Hong Kong