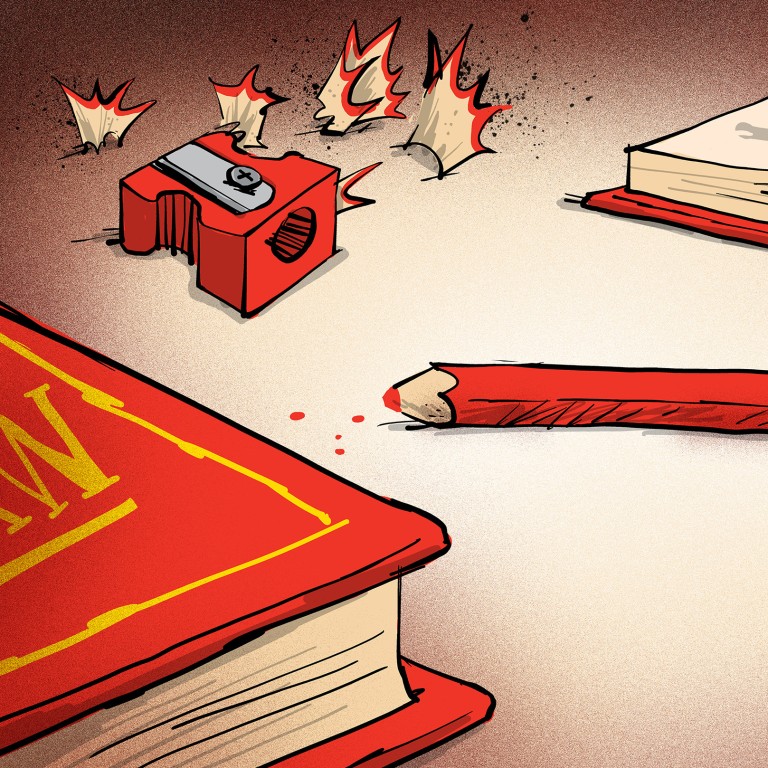 How will national education be implemented in Hong Kong? Teacher training, student learning need more reflection
Teachers need time and support to get to grips with national education subjects and put together new lessons and materials
Metrics must also be agreed on for assessing exactly what students are taking away from these lessons, and whether changes need to be made
In a recent
editorial
,
the Post
argued that
"
teachers need clear guidance to deliver on national education". The article highlighted the need to provide teachers with support and relevant resources. This was a timely intervention.
It raised the question of how Hong Kong's education authority can best prepare schools and teachers to implement a curriculum that was first signalled around 2010, then highly contested in 2012, leading to the shelving of the proposed new subject, moral and national education. The need to support teachers in the current environment is an important call and so is the issue of
finding space
in an increasingly crowded school curriculum.
Yet more reflection is needed, especially on how national education is to be implemented and what students are expected to learn. There are several issues to be addressed, including how different education initiatives can work together, how further curriculum development can support national education and how feedback can be obtained on the development of students' knowledge, skills and attitudes.
There are currently two core initiatives that make up national education, supplemented by the infusion of relevant content into selected school subjects. One concerns the Chinese constitution and the Basic Law. Initiated in 2017 following the chief executive's policy address, it requires 51 hours of instruction, with the bulk of that time devoted to "Chinese history" and "life and society". If schools do not teach these two subjects, a module can be specifically developed with relevant content.
The second core initiative relates to the new requirements of the
national security law
and has a broader scope, as pointed out by the Education Bureau: "the fundamentals of National Security Education are to develop in students a sense of belonging to the country, an affection for the Chinese people, a sense of national identity, as well as an awareness of and a sense of responsibility for safeguarding national security".
Both of these initiatives are compulsory, are to be taught on top of existing key learning areas, and require knowledgeable teachers who can plan, implement and evaluate relevant learning activities.
Importantly, time must be found both to integrate Basic Law education and national security education into existing subjects (and there are many suggestions from the Education Bureau on how to do this, as well as projects developed by institutions like the Education University of Hong Kong) and to create additional time outside these subjects for those activities that cannot be integrated.
Taken together, these requirements pose considerable
challenges
for schools and teachers, particularly considering the emphasis placed on academic ability in Hong Kong and the expectations of both parents and students.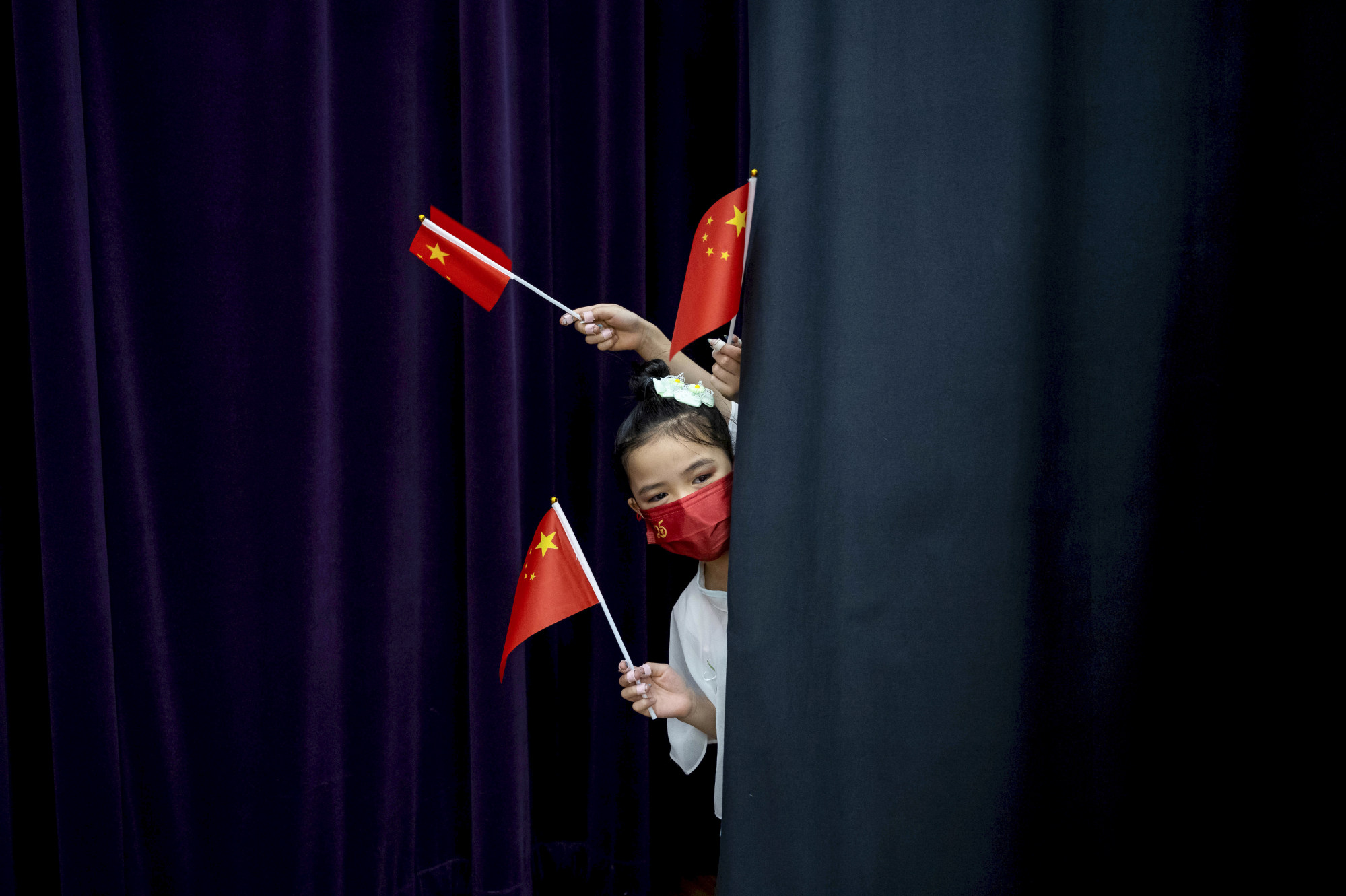 On the one hand, there is the intellectual work associated with curriculum integration: selecting new content, deleting existing content and creating education experiences that both engage students and meet curriculum objectives.
These processes are not beyond the capacity of teachers – they are the essence of professional education work. Yet it should not be assumed that they can be easily accomplished. There are two key requirements needed to support teachers in this work.
The first is a curriculum analysis that seeks to standardise the requirements of national education, both Basic Law education and national security education. The objectives are to ensure that the new subjects can be integrated efficiently, that academic work is not interrupted and that students are engaged.
Many schools may already have made a start on this process, so it would help to share these good practices across the system. It does not make sense for each school to work on the issue alone when there may be opportunities for professional interaction and learning.
This leads to the second requirement: extensive professional training and development for teachers. National education is a new requirement for many teachers. They may be experts in their respective subject areas but lack in-depth knowledge on the meaning of national education, the skills it requires and the values it represents. Expecting teachers to do this work without providing learning opportunities is unrealistic.
Finally, there is the issue of students. What will they take away from their experience of national education, and how will this be measured? The objectives of national education are clear. Yet if there is no evaluation of student learning, it will be difficult to see whether those objectives
have been met
. Unfortunately, the Education Bureau has withdrawn from the International Civics and Citizenship Education Study (ICCS) that has provided feedback on Hong Kong student civic learning since 1999.
In 2009, a special Hong Kong assessment module was prepared as part of the ICCS. This was geared specifically to local knowledge, skills and values. From the beginning, it was hoped the module would be repeated during future studies so that student understanding could be assessed over time, issues could be identified, and appropriate curriculum responses developed. This opportunity was missed in 2016 (the last ICCS) and again in 2022 (the current ICCS).
Without assessment of some kind, teachers, parents and the wider community will have limited understanding about what students know, what they can do and what they value. An assessment that provides feedback on easy, difficult and complex questions could be used both to make modifications next time around and signal where the curriculum may require attention.
Support for teachers in creating better national education experiences for students and an assessment of what students learn from these experiences are two key issues for the future. Without such priorities, the quality of the initiatives cannot be guaranteed and learning outcomes can be questioned.
Kerry Kennedy is professor emeritus and adviser (academic development) at The Education University of Hong Kong