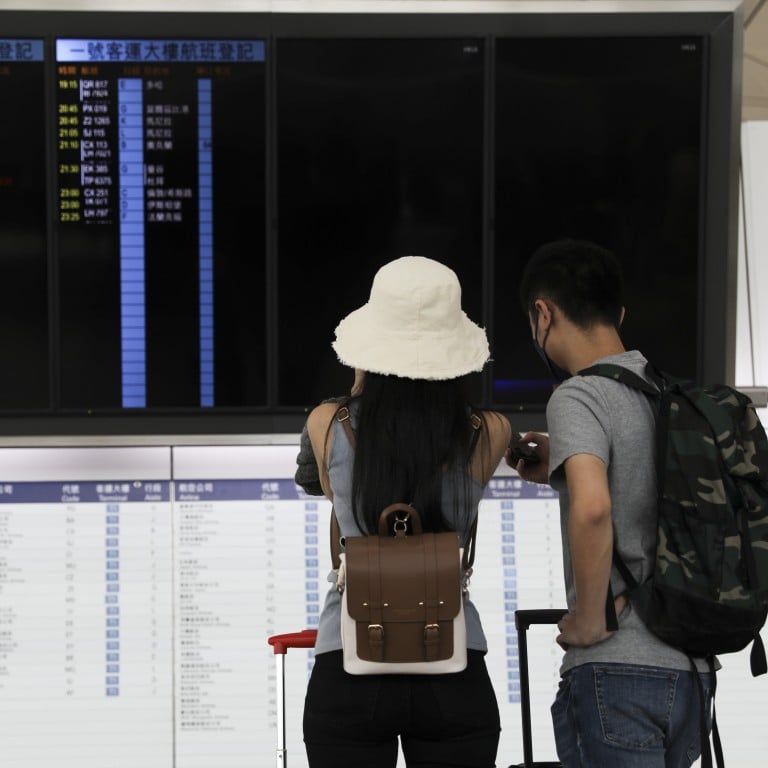 How Hong Kong can stem the brain drain and compete in the global battle for talent
The city must help young people reach their potential and instil a sense of belonging, while increasing university places for non-locals, letting them stay longer after graduation
It could also raise the retirement age, learn from rival cities in offering incentives and rope overseas trade offices into the recruitment drive
Despite the Covid-19 pandemic, the global battle for talent rages on – because human capital is now considered the most crucial factor in driving competitiveness, innovation and productivity in the increasingly digitalised and technology-based world economy.
Hong Kong must double down on its efforts to retain, nurture and attract talent, particularly as the 14th five-year plan clearly declares Beijing's commitment to
supporting this city
in developing as an international innovation and technology hub. To meet expectations, Hong Kong must cast a wide net.
If we do not take drastic and swift measures, Hong Kong will face an unprecedented talent crunch, exacerbated by our rapidly
ageing population
, steadily
falling birth rate
and growing exodus. Those aged 65 and older already make up just over 20 per cent of the population, a proportion expected to rise to 29 per cent in 2034.
Chief Executive John Lee Ka-chiu has
vowed to attract
foreign talent to Hong Kong's medical, innovation and high-end technology sectors. He also pledged to support our talented local young people by resolving the problems they encounter in education, housing and career development.
So what can we do to retain and attract talent, young and old, local and foreign? What can Hong Kong do to replenish our shrinking talent pool?
Another way forward is to increase university places for non-local students and raise the allowed period of stay after graduation through the Immigration Arrangements for Non-local Graduates scheme.
Many challenges lie ahead for Hong Kong in the global talent grab. Beyond professional considerations, a key factor is quality of life, especially with work-life balance becoming increasingly important. To capture and retain talent, Hong Kong must improve the city's liveability by promoting cultural and entertainment opportunities and fostering exciting outdoor activities.
Perhaps it is time for Hong Kong to review and revamp our immigration and population policies to better attract skilled and highly educated workers as well as to enhance our local human capital to maintain our economic vitality.
Ken Chu is group chairman and CEO of Mission Hills Group and a national committee member of the Chinese People's Political Consultative Conference