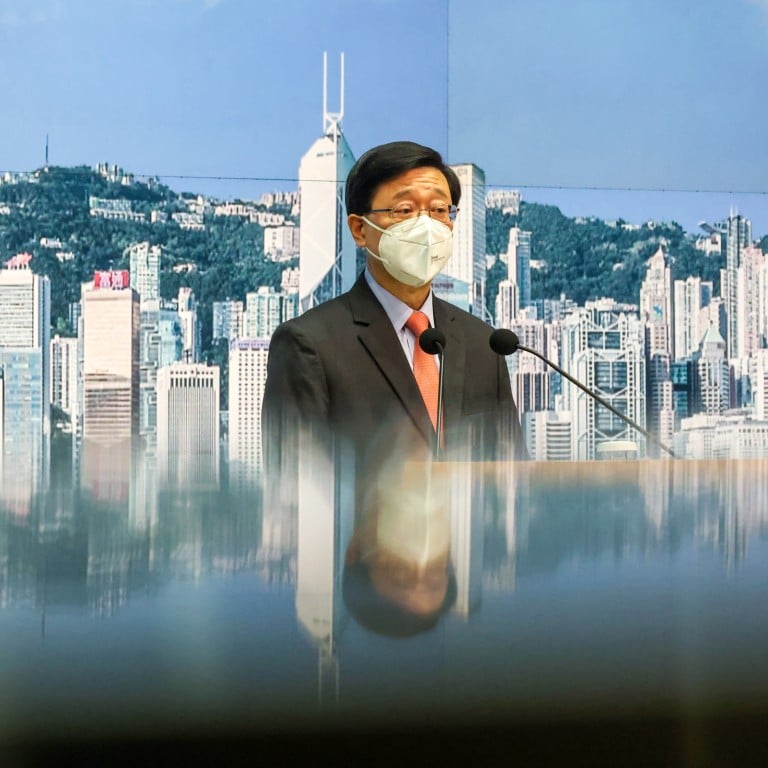 John Lee's plan for Hong Kong is a good one, but it depends on a strong, open economy
Lee's first policy address ticks all the right boxes, from housing to sourcing talent and improving connectivity
To ensure success of these policies, Hong Kong needs a boost in revenue and international appeal
On October 19, Chief Executive John Lee delivered his first
policy address
after assuming office on July 1. The address closely followed the relaxation of a slew of Covid-19-related restrictions that had been in effect for well over two years.
During this trying period, frustration has grown over loss of livelihood and missed opportunities. Hong Kong residents are therefore eager to learn more about the policies that aim to reanimate the city after being
disconnected
from the rest of the world for so long.
Significantly, the colour green was selected for the cover of Lee's policy address booklet to symbolise "hope, vitality, harmony, and stability"."Hong Kong's future is full of hope. I expect this policy address to bring confidence to residents," Lee wrote on Facebook.
Moreover, the colour combines the blue and yellow of Hong Kong's pro-establishment and pro-democracy camps, signifying harmony between the two. This gesture carries a profound meaning for the
future of Hong Kong
.
In 150 paragraphs, numerous policies and initiatives are outlined, along with some 110 key performance indicators for specific applications. In general, I am happy with the overall direction of the policy address, which focuses on practical solutions and measurable results in key areas.
While details must still be discussed as the measures are implemented, many are pragmatic, forward-thinking and consistent, while keeping continuity with previous initiatives. However, objectives are simple to set; the ability to effectively reach them will be the determining factor in Lee's success.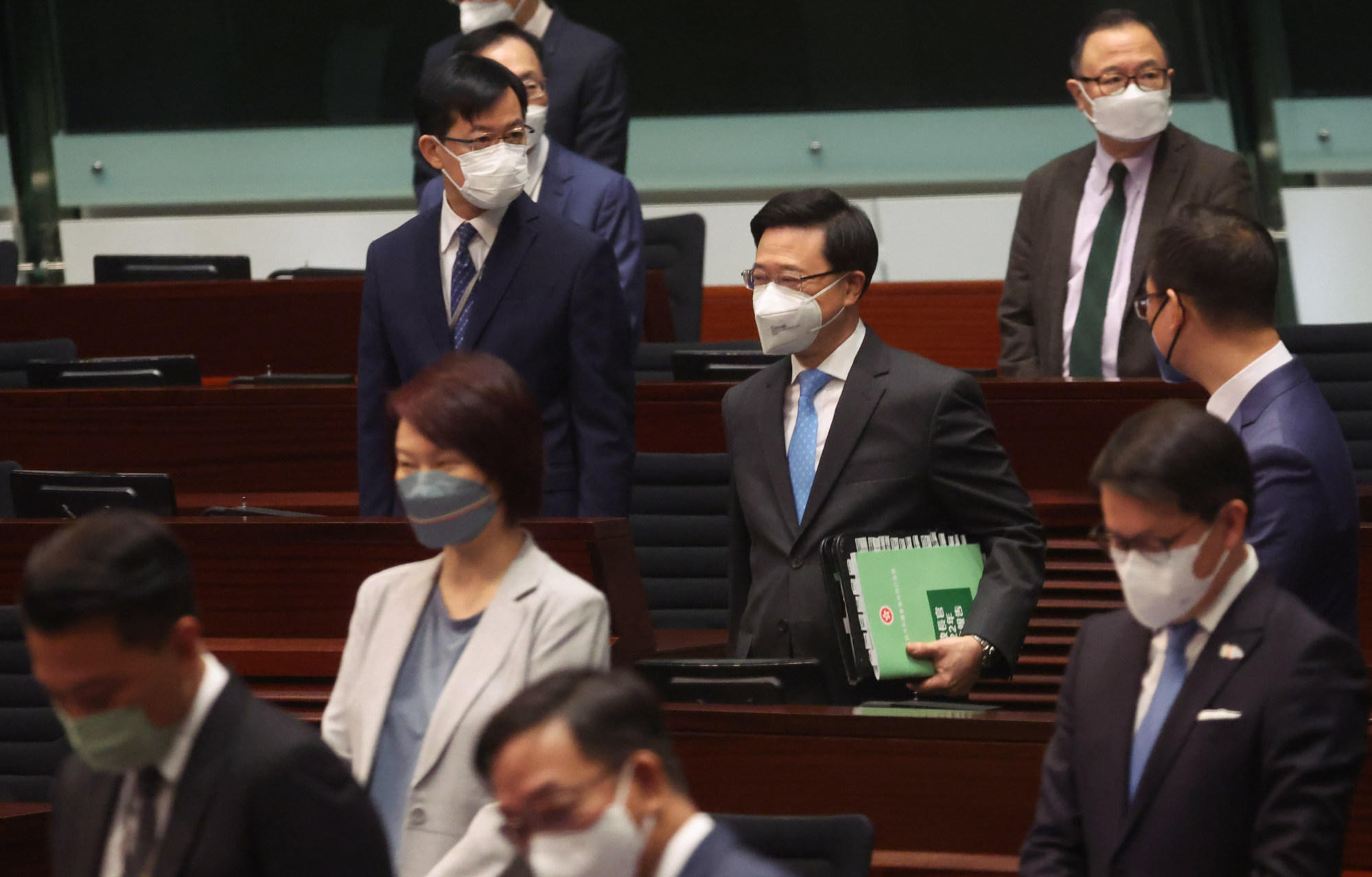 Lee has made it clear he wants tangible results. As
he said
of housing, one of the most deep-rooted and persistent problems in Hong Kong, "the objective is to let people see the hope of getting on the housing ladder earlier and having more decent housing".
The policy address includes specific objectives for housing and land development, as well as industrial policies and layout plans for the
Northern Metropolis
. For such major projects, Lee emphasises coordination; special committees will be established to supervise the development of the Northern Metropolis and align efforts across various government departments.
Elsewhere, the Kau Yi Chau Artificial Islands project will provide 1,000 hectares (2,500 acres) of land for development. Plans to construct three new major roads and three rail links will also enhance Hong Kong's efficiency and competitiveness.
"Light public housing" will serve as a temporary solution to the city's housing shortage and is expected to reduce the waiting period for public rental housing to 4.5 years. This is encouraging, although details on the location of the proposed units and supporting infrastructure are yet to be confirmed.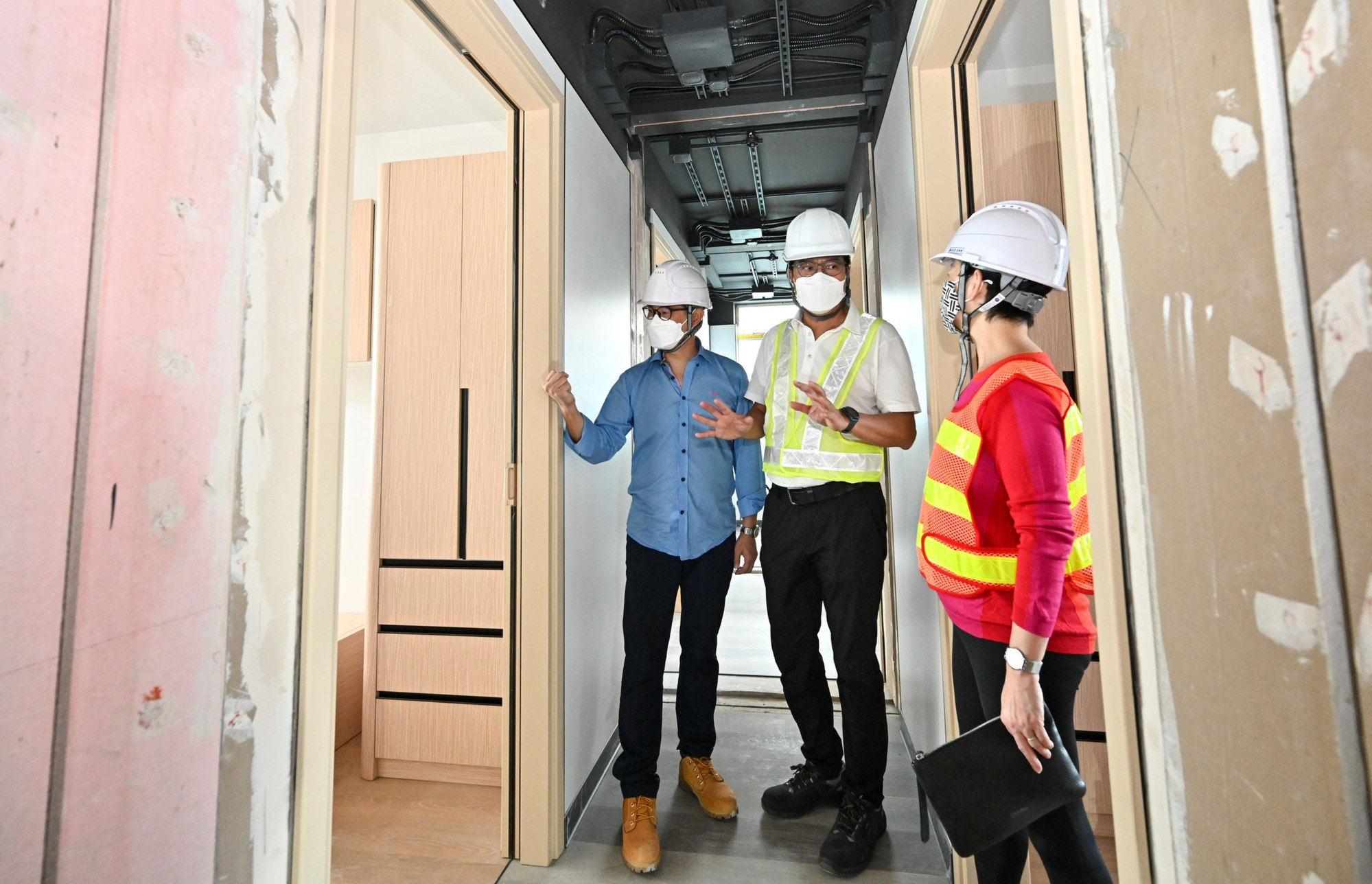 More details on funding are also needed. Lee's administration aims to build 30,000 light public housing units in the next five years, in addition to increasing production capacity for traditional public housing. If this is to be accomplished, significant funding will be required, and where it will come from must be addressed.
Hong Kong desperately needs a confidence boost after three years of economic hardship. Quality of life has been severely affected by both the pandemic and the unrest of 2019. With the rest of the world having lifted almost all Covid-19 restrictions and many people and businesses choosing to leave Hong Kong as a result, the city is
losing its edge
over regional competitors like Singapore in sectors from finance to tourism.
The policy address outlines several talent retention and recruitment policies, including a two-year visa programme open to recent graduates from elite universities and high-earning executives. Existing immigrant employment programmes will be expanded and simplified, while stamp duty refunds will be offered to those who invest in property after becoming permanent residents.
These initiatives are appealing, but to be effective, other conditions must be met, including the recovery of Hong Kong's
economy
, a rise in our capacity to create business and job opportunities, and a significant improvement in our international reputation as a place to live and work.
This can be accomplished by taking advantage of the development of the Greater Bay Area and the Belt and Road Initiative, as well as by promoting Hong Kong and "one country, two systems" on a global scale.
If the policy address's pioneering measures are carefully realised, many in Hong Kong are optimistic that we will succeed.
The
fiscal deficit
, on the other hand, is an unavoidable reality. Lee's government must consider revenue and expenditure in light of the current policy objectives. The establishment of a new
investment outfit
, the Hong Kong Investment Corporation Limited should further leverage fiscal reserves to promote industrial and economic development.
Even in the presence of an abundance of resources, the government's ability and capacity to execute the aspirations of the policy address will be the difference between failure and success.
Fortunately, Lee appears to recognise the limitations of bureaucracy. He has said that for Hong Kong to advance requires a government that "can get things done," and the policy address outlines around 110 concrete targets to monitor the formulation and efficacy of policies.
All things considered, I am certain Lee will lead his government by example and direct officials to carry out the aims of the policy address in a practical, efficient manner. Talent and enterprises will return to Hong Kong of their own volition, and the city will triumph against the odds.
Adrian Ho, a graduate of the Wharton School of Business, University of Pennsylvania, is a member of the Central Committee of the New People's Party