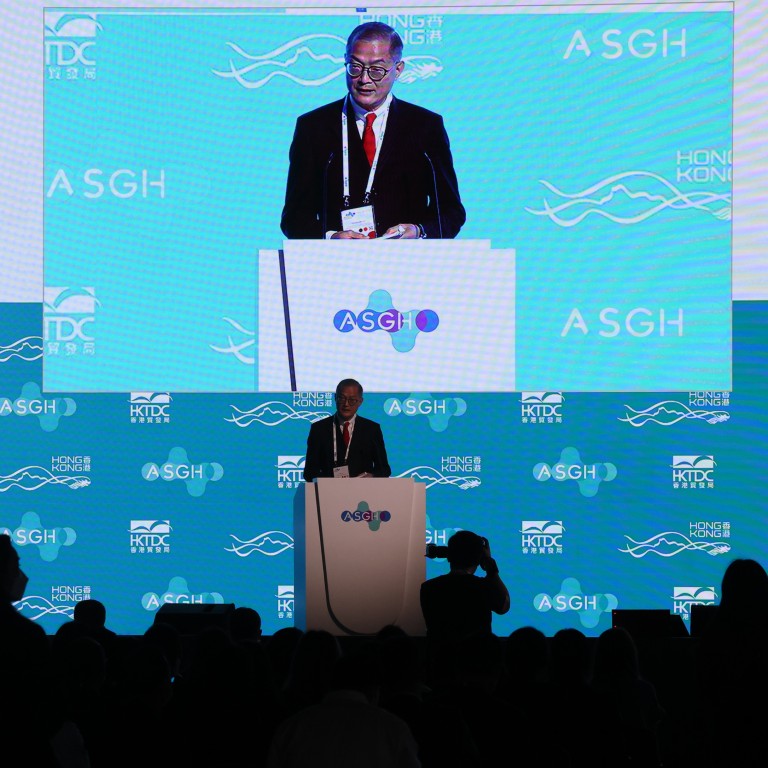 Bright future for biomedical innovation awaits Hong Kong with the right market conditions
A pro-innovation healthcare system and favourable business environment could persuade multinational biotech companies to put more resources into Hong Kong
Collaboration across bureaus, borders and sectors is paramount, and the Greater Bay Area should aim to be a pioneer in China
As we look back on 2022, the Health Bureau has done a remarkable job in demonstrating its professionalism, accountability and collaborative spirit. Covid-19 is
under control
, and Hong Kong is open for business again. More district health centres are operating, and a primary healthcare blueprint has been released.
As the city shifts its focus back to
economic growth
and the government redefines its development objectives, it is time to ask what the Health Bureau can do in 2023 and beyond.
China's 14th five-year plan positions Hong Kong as a global
innovation and technology
(I&T) centre. One key mission in Chief Executive John Lee Ka-chiu's 2022 policy address is to attract top-notch innovative enterprises. The Health Bureau's critical role in this ambition for biomedical innovation is often overlooked. A pro-innovation healthcare system and favourable business environment could persuade multinational biotech companies to put more resources into Hong Kong.
The Innovation, Technology and Industry Bureau needs to work with the Health Bureau on biomedical innovations: its assistance is instrumental to preclinical research and manufacturing, for example.
Health Bureau collaboration is critical in the clinical development phase, for clinical trials and product registration. Once a product is launched, adoption in the public healthcare sector can benefit patients and accumulate data and expertise early.
The accelerated adoption of innovative practices in the
public healthcare sector
brings benefits to both patients and innovators. Indeed, innovations are only meaningful if they are accessible to those who need them.
The Heath Bureau delivers most healthcare services in the city through the Hospital Authority and other departments. Thus, its adoption of innovations can make them accessible to the majority of patients.
Innovators desire data and expertise derived from early adoption, which is critical to product improvement. What's more, early adopters can share their experience with colleagues in late-launching markets. This helps the spread of innovation and establishes the reputation of early adopters, which will further attract investment and collaboration.
In 2006, the Organisation for Economic Cooperation and Development published the report, "Innovation in Pharmaceutical Biotechnology: Comparing National Innovation Systems at the Sectoral Level". It compared eight advanced countries and concluded that being a leading market for adopting innovations is beneficial for existing and future research and development.
The Accelerated Access Collaborative in England's
National Health Service
– which aims to remove barriers and accelerate the introduction of groundbreaking treatments and diagnostics – is one example that benefits patients and attracts investment. The Health Bureau could certainly learn from the UK, given the similarities in their healthcare systems.
It is understandable that the pursuit of innovation and technology is not part of the Health Bureau's traditional responsibility. But as Lee has said, I&T is where
Hong Kong's future
lies, so perhaps the bureau should embrace it more.
To this end, there were positive developments in 2022. Health secretary Lo Chung-mau attended the
Asia Summit on Global Health
in November, for example. He took part in a session on the development of China's healthcare sector, which was followed by a panel discussion with international and Chinese investors. His attendance showed support for Hong Kong's ambition to be an international biomedical hub.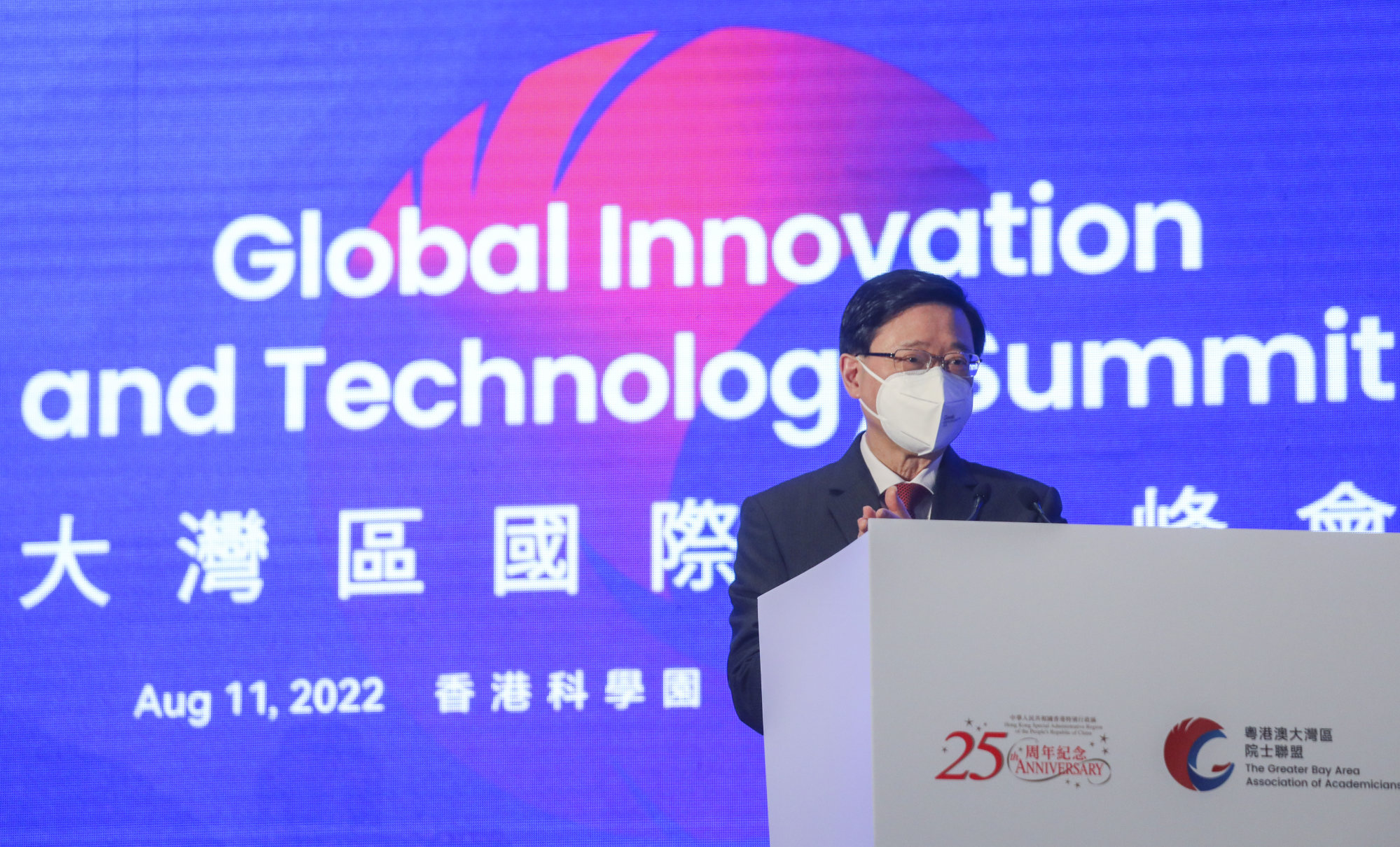 As chief executive of the University of Hong Kong-Shenzhen Hospital, Professor Lo experienced first-hand how acceleration of biomedical innovation in Hong Kong can benefit patients in mainland cities. Thus, the Greater Bay Area should aim to be one of the innovation pioneers in China, with a similar business model to the
Lecheng medical pilot zone
in Hainan province, which is trying to build on its influence in biomedical development in China.
One stand-out is the Shanghai government's efforts to accelerate adoption of biomedical innovations over the past two decades. This has made a huge contribution in attracting, supporting and retaining multinational biotech companies in the city, making it the biopharmaceutical Silicon Valley of China.
Shanghai supports companies by helping them apply for reimbursement of the cost of a product from the National Health Security Administration. The government then works with local public hospitals to accelerate procurement.
If a product is not covered by the national insurance scheme, Shanghai will also consider covering the cost through local insurance so residents can still afford it. Two cell therapies have been covered by this insurance, offering benefits of up to 500,000 yuan (HK$570,875).
In 2019, the Shanghai Municipal Health Commission added the "use of innovative products from Shanghai" as a performance indicator for local public hospitals. It also asked public doctors to discuss innovative products from Shanghai when they were on business trips to other regions.
Shanghai has become a leading market of biomedical innovations in China with its pro-innovation healthcare system and ability to influence technology adoption in other parts of the country. The Asia Summit on Global Health was a chance for Shanghai and Hong Kong to exchange ideas. Learning from each other and creating synergies is critical for these two global cities to thrive in biomedical innovation.
Hong Kong has many advantages in
life and health sciences
, but still has room to improve in technology adoption. Lee's election manifesto promises to increase the government's procurement of products from innovation and technology companies.
Lo's attendance at the summit on global health showed a commitment from the Health Bureau to foster new partnerships. Collaboration across bureaus, borders and sectors is paramount for biomedical innovations.
With favourable market conditions, more leading biotech companies will come to Hong Kong to innovate. There is an exciting year ahead.
Junqiao Chen is a healthcare system partner at Roche, one of the world's largest biotech companies and one of the earliest to operate in China