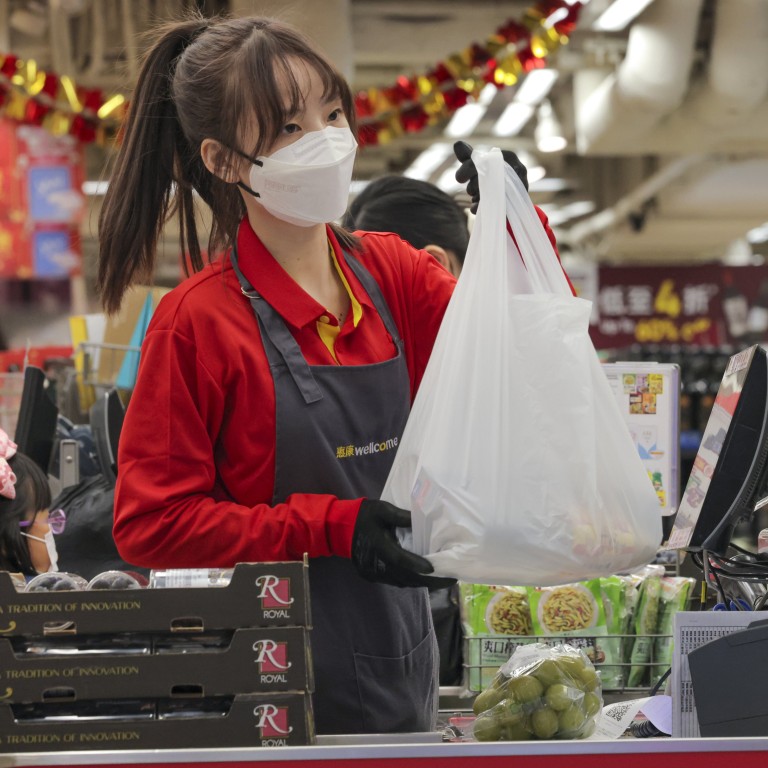 Hong Kong's bad old practices on plastic waste continue despite new policies
Despite a change in leadership and putting new policies in place, Hong Kong's efforts to reduce waste appear to be failing
The municipal solid waste disposal rate is almost double the target set in 2013, and it is too easy for customers to evade the new plastic bag levy
Many people, including me, hoped that some of the undesirable practices of the former administration would improve under the leadership of Chief Executive John Lee Ka-chiu. Six months in, clearly this has not happened.
For instance, the Environmental Protection Department (EPD) has published annual figures on
municipal solid waste
since 1991. However, publication is getting even slower than before: the 2021 report was not published until December 2022. Such a huge delay in making vital information available to legislators and the Advisory Council on the Environment – the official environmental watchdog – makes it virtually impossible for them to give timely advice.
The department, supported by many professionals, should be well aware of changes regarding disposal trends for various types of solid waste based on the pandemic-affected social and economic scenarios. Even ordinary people can see the huge increase in disposal of single-use meal boxes and plastic bags as
ordering takeaway
became the "new normal" to avoid Covid-19.
The 2021 report did not reveal much improvement in the city's waste management. On the contrary, it confirms that the Blueprint for Sustainable Use of Resources 2013-2022, launched 10 years ago, has failed to achieve several key targets including the daily per capita municipal solid waste disposal rate. The target set for 2022 is 0.8kg, but the latest rate has climbed to 1.53kg, meaning Hongkongers are disposing of waste at almost double the target rate.
The three types of waste that are closely associated with our daily activities – food waste, plastic bottles and plastic bags – each recorded increases in 2021 compared with 2020. This was the case even as the government-funded community green stations and stores collected more recyclables in the same period.
I visited Hong Kong's two largest supermarket chains in January to see how they and their customers were behaving. I was glad to see one woman take several apples to the counter and tell the cashier, "I have my own bag". In fact, she could have got a bag for free for the unwrapped apples but chose to demonstrate environmentally responsible behaviour.
At another supermarket in the same district, I witnessed a man surreptitiously unwrapping pre-wrapped pears. Perhaps he knew he could not get a free plastic bag when buying pre-wrapped fruit. My colleagues have also witnessed similar incidents at other supermarkets.
Supermarkets and other retailers should enhance their in-store monitoring to prevent customers from engaging in tricks to evade paying the bag levy. The authorities should also take this moment to enhance promotion of the aims of the bag levy through radio and television programmes and social media platforms.
Retailers should not treat the income generated from the bag levy as additional profit but instead channel that income to worthy causes by donating it to charities providing social or environmental services. Let's hope this will become another "new normal".
Edwin Lau Che-feng is executive director of The Green Earth