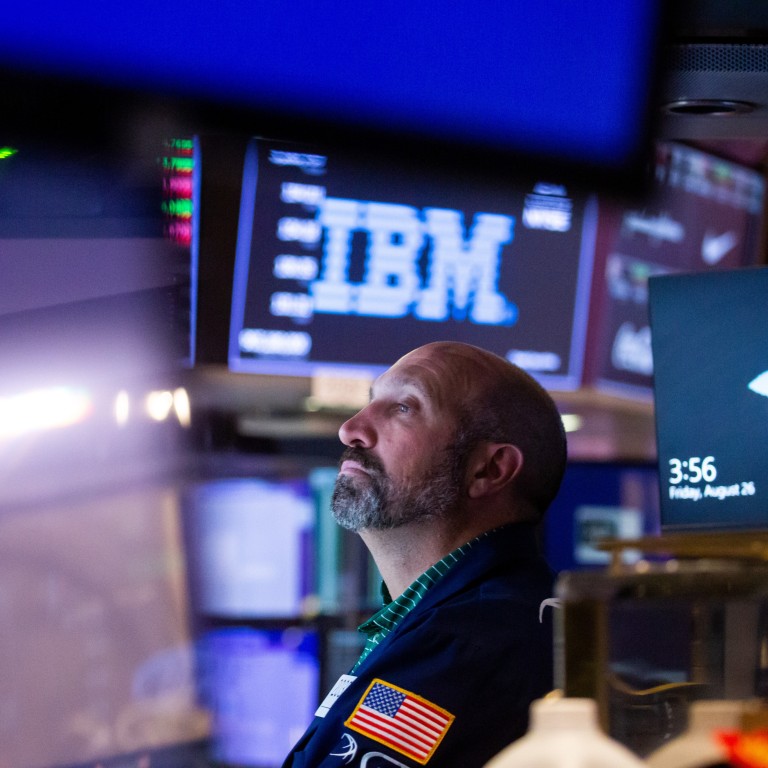 Opinion
Macroscope
by Clara Cheong
Macroscope
by Clara Cheong
Why it's still too soon to be optimistic about a recovery in US growth stocks
After being hit hard by the Fed's inflation fighting policy, US growth stocks enjoyed a strong run in August, giving investors hope of a possible dovish pivot
In reality, such hopes are premature – inflation is still uncomfortably high, and the Fed won't ease up until it is brought under control
This year is shaping up to be a challenging one for risk assets on the back of a sharp, hawkish pivot by many developed-market central banks, including the US Federal Reserve, the Bank of England and the European Central Bank, at the start of 2022.
The pivot sparked a rapid rise in policy rate expectations, which in turn drove bond yields higher at a pace not seen over the past decade. The US 10-year Treasury yield has more than doubled, from 1.5 per cent at the beginning of the year to around 3.1 per cent today, leading to a significant
derating
in stock valuations.
Growth stocks have been among the hardest hit, as they came into the year looking expensive and carrying high earnings expectations.
Markets had expected the earnings growth rate for key US growth sectors, like technology, consumer discretionary and communication services, to reach 10-30 per cent this year. Those numbers have since been revised down, although earnings expectations for 2023 remain high considering the rapidly dimming developed market outlook.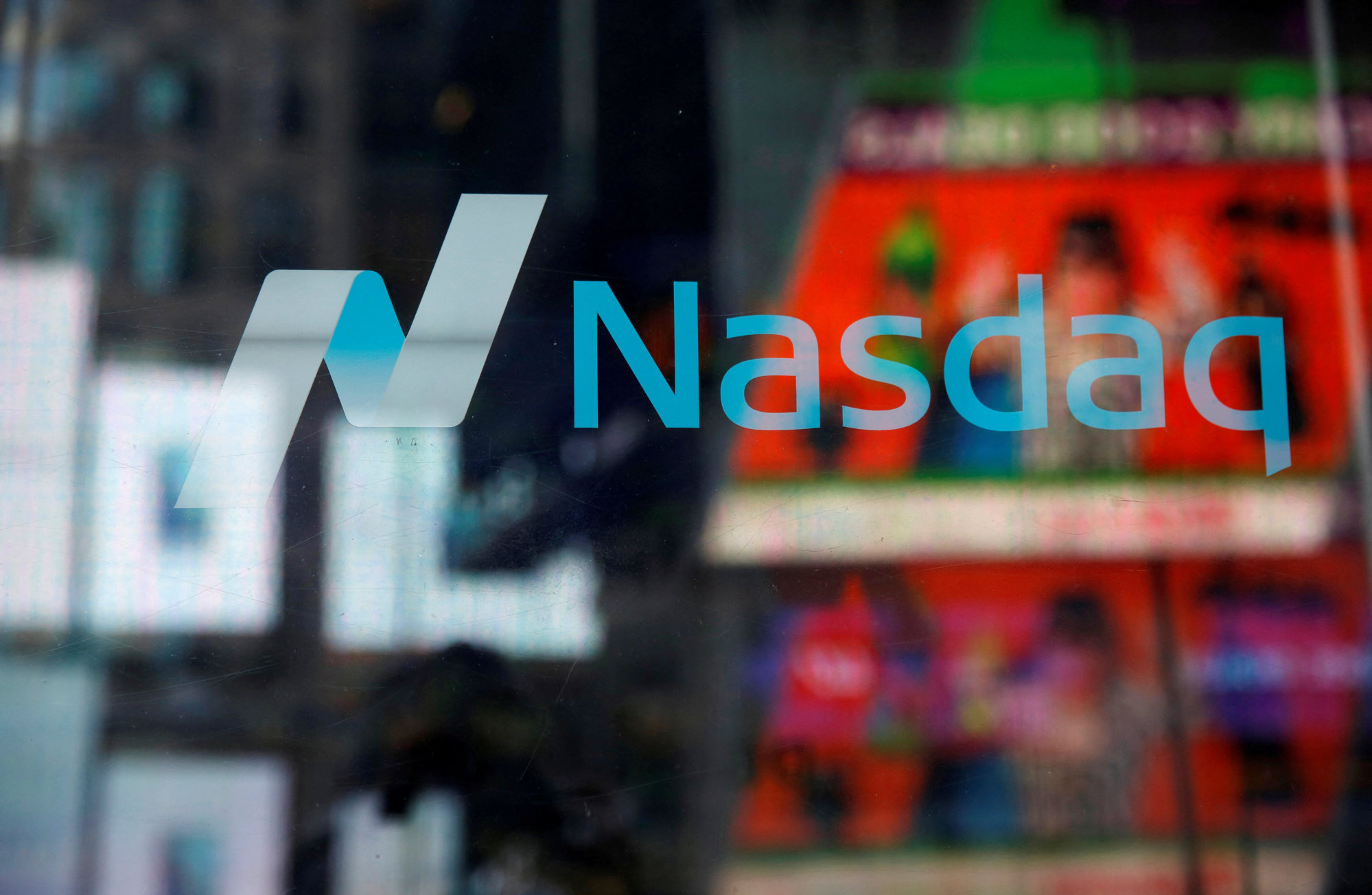 We are already starting to see a softening in demand for consumer electronics and appliances, as reflected in US retail sales in July, which were down 11.3 per cent year on year. Interestingly, despite the sell-off that we have seen in growth stocks to date, they continue to trade quite expensively compared to the broader US equity market.
The average price-to-equity premium of the Russell 3000 Growth against the S&P 500 over the past 20 years was 3.7 times. Today, it stands at 7.2 times.
On the back of dovish undertones at the July meeting of the Federal Open Market Committee, equity markets and especially growth stocks had a strong run through most of August. This sparked a wider debate on whether it is time for investors to pile back into growth stocks, since headline inflation in the US has shown signs of peaking, growth is softening and yields seem to have topped out.
It is probably still too early to draw a conclusion. For the market to consider rotating back to growth stocks on a more permanent basis, there are a couple of things that need to happen.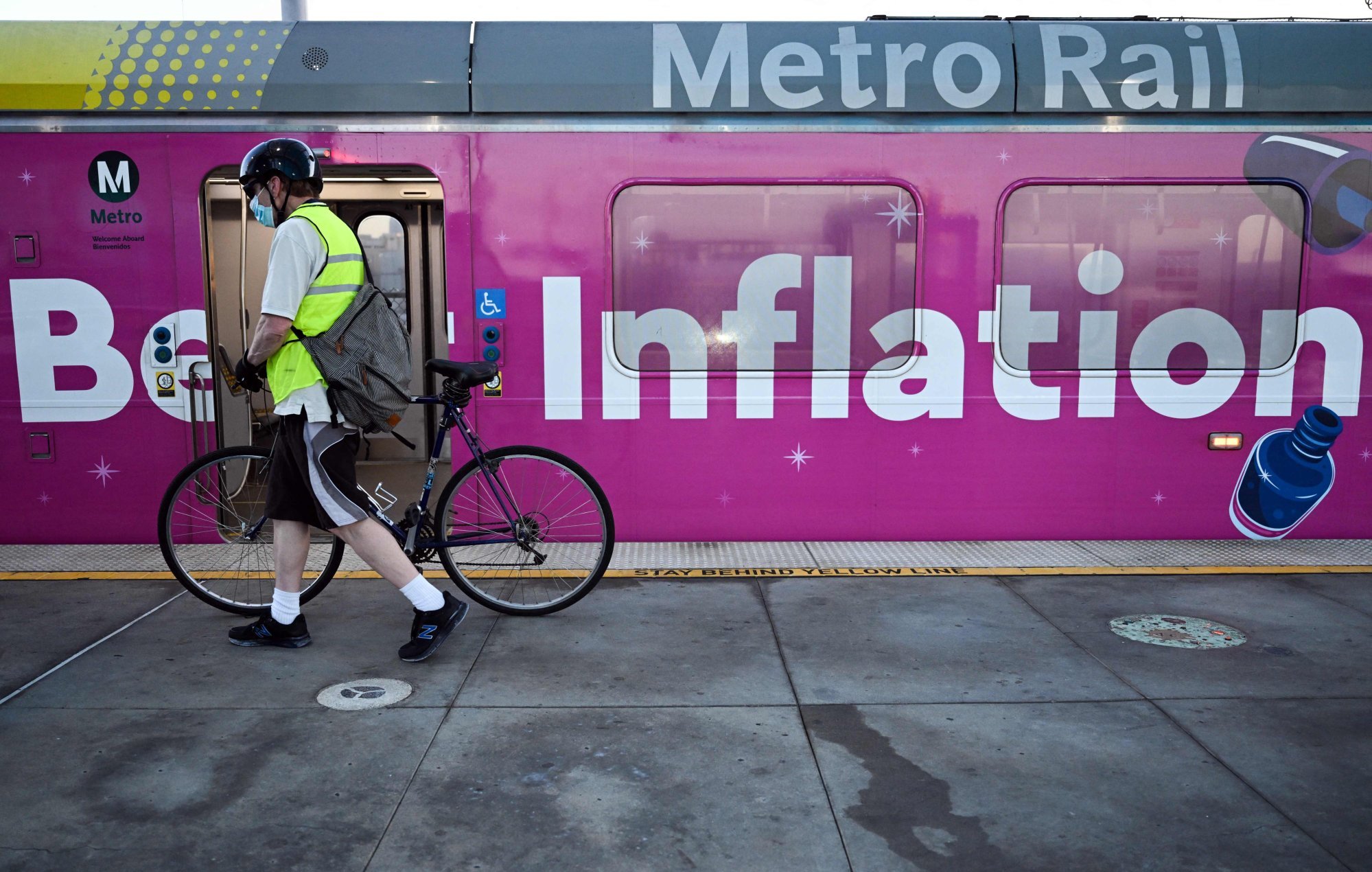 While headline inflation in the US seems to have peaked in June, falling to 8.5 per cent year on year in July, it still remains uncomfortably high. The composition of that high figure is still skewed towards food, energy and goods, which together account for close to two-thirds of US headline inflation rates.
The road ahead should be smoother, as prices for key commodities like
oil, corn and wheat
have all fallen between 15 and 25 per cent since peaking in May.
However, we are starting to see stickier inflation pick up, with a rise in rents. Rent inflation on its own makes up a third of the inflation basket, so there is a risk that the Fed will move its focus from headline inflation to core inflation, which could be harder to bring down.
Although we are starting to see some
cracks form
in the US economic growth picture, specifically in the housing market with builder confidence collapsing and existing home sales falling to two-year lows, consumption remains resilient on the back of a strong labour market and solid wage growth.
The unemployment rate is at its lowest level since the 1970s, at 3.5 per cent, and the net new jobs created for July stood at 528,000, which significantly exceeded expectations. The labour market is clearly still hot and the Fed has to remain hawkish to cool it. This is crucial to bring down core inflation sustainably.
Until we see both headline inflation and core inflation cool in a more sustained way, alongside a weakening in labour market conditions, it is unlikely that the Fed will be able to pull off a dovish pivot. After all, the US central bank has a dual mandate, and arguably it has missed the mark on the price stability goal this year.
To restore credibility, the Fed is likely to err on the side of caution and sacrifice growth to
tame inflation
. As long as the narrative stays that way, growth-sensitive sectors will continue to face valuation headwinds alongside a muddied profit outlook. So, is it time to fully rotate back into growth stocks? The short answer is, no, not just yet.
Clara Cheong is a Singapore-based global market strategist at JP Morgan Asset Management