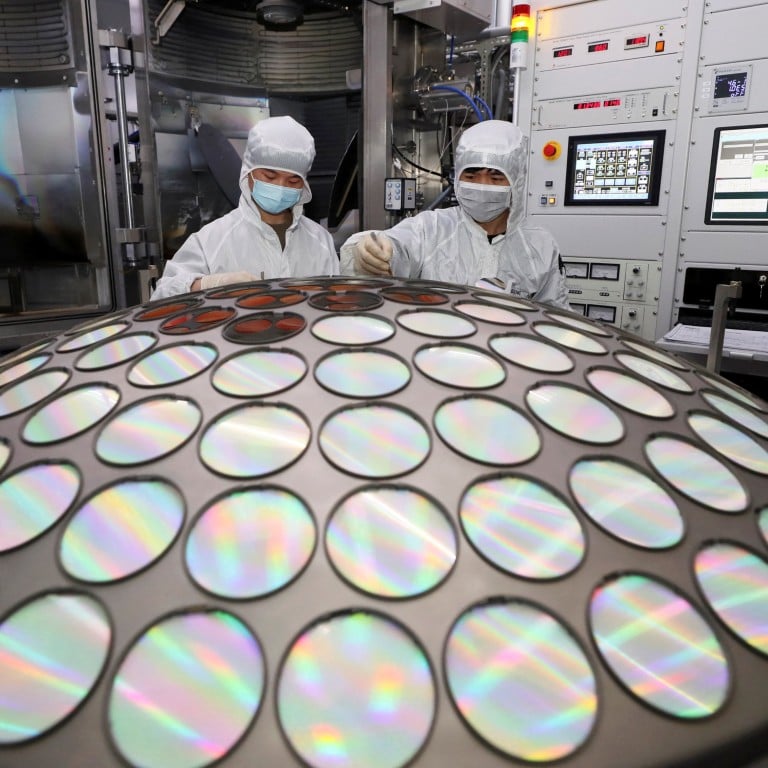 US chip ban: America must beware of backing China into a corner
The more the US races to choke off China's access to semiconductors, the greater the risks of alienating allies and forcing Beijing – the world's biggest chip customer and supplier of critical rare earths – to retaliate
The
Chips and Science Act
, a bipartisan bill signed into law in August, was hailed as a "Sputnik moment" for America and a turning point in the global semiconductor race. Injecting billions of dollars into the domestic chip industry, it seemed to mark a new chapter of "running faster" than China, instead of "slowing it down".
But Washington's recent actions tell a different story: the Biden administration is not only still focused on crippling China's chip-making abilities, but also taking unprecedented measures to do so.
Its most recent move – a sweeping set of
export controls
– includes measures to cut China off from certain semiconductor chips made anywhere in the world with US tools. While drastic, it is just the latest in a growing cascade of restrictions that have attempted to thwart China's access to chipmaking equipment, electronic design automation (EDA) software, and chips themselves.
Whether these moves were prompted by concerns over national security or a desire to stay ahead of China in the semiconductor space, the consensus in Washington seems to be that the United States needs to continue down the path of ever-increasing restrictions.
But getting America's allies to impose the same export controls on their toolmakers is not easy. In interviews regarding the latest chip restrictions, senior government officials have conceded that they had not yet secured any promises that allied nations would implement similar measures. This isn't surprising, or new.
Expansive controls also risk Chinese retaliation. Beijing has largely refrained from responding to American measures, focusing on promoting its chip development, but there are a host of levers it could employ to hurt American businesses and interests.
Another way China could hit back at US sanctions is by leveraging its large and growing market. Boston Consulting Group has reported China's end-use consumption of chips at 23 per cent of global sales, roughly equivalent to that of the US. By withholding access to key players such as Xiaomi, Lenovo or Oppo, China could affect the growth and competitiveness of virtually all semiconductor companies.
The US needs to keep these considerations in mind as it continues issuing the increasingly extensive bans that seem to have become the playbook in Washington. As the scope and severity of restrictions ramp up, so will the difficulty of coordinating with allies and avoiding serious Chinese backlash. This trade-off requires lawmakers to critically assess how far they are willing and able to go to hold China back.
Marianne Lu is an undergraduate studying international relations at Stanford University