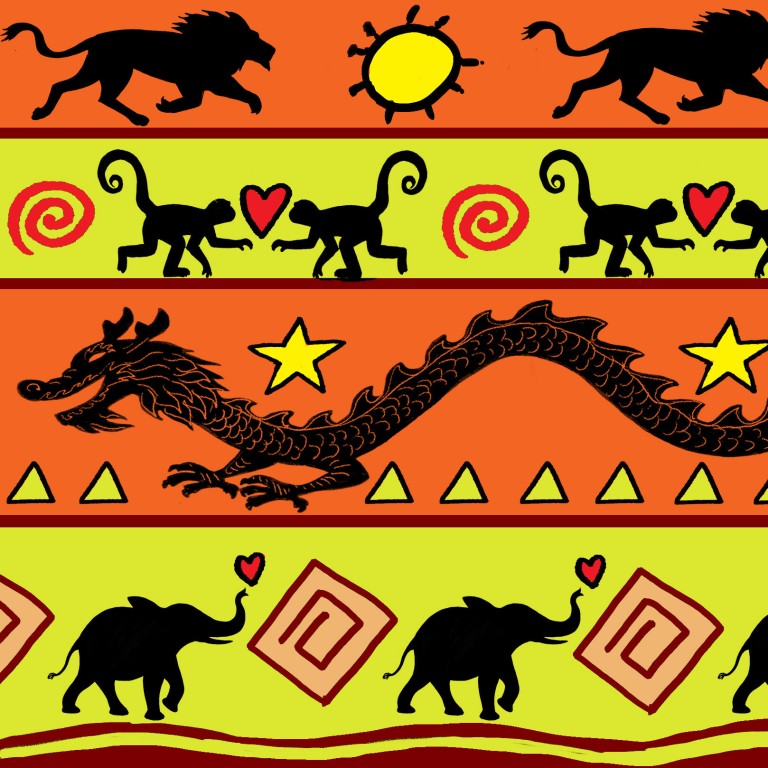 Six reasons Africa finds China attractive, and Western criticism of its relationship unjust
Africa sees China as an inspirational development partner that can help it forge its own economic path and reject the narrative that the continent is a passive victim of exploitation
China and African countries will convene at the
Forum on China-Africa Cooperation
in Dakar, Senegal, in September, three years after the last forum in Beijing. The keenly awaited conference comes amid the Covid-19 pandemic and a growing rivalry between China and the West, led by the United States.
China's growing influence in Africa has caused alarm in the US and Europe, attracting criticism on every aspect of its activities. The narrative is that a "
predatory
" Beijing is trying to recolonise Africa, setting up
debt traps
and imposing its political system to ultimately take over the continent.
The perception is of China as a resource- and energy-hungry giant, an exploiter of corrupt and incompetent governments, a trade opportunist and a massive polluter of the African environment. Yet, the Sinophobic narrative that portrays African nations as passive collaborators and victims of a second "
colonisation
" wave is far from true.
Although the evolving China-Africa relationship is far from perfect, the negative picture painted in the West needs to be challenged. And both China and Africa need to take responsibility for the shortcomings in their relationship, and try to resolve them.
China has defended itself against the accusations of neocolonialism, declaring that its intentions in Africa are well meant and for mutual benefit. This defence has been mounted at the highest level, with President Xi Jinping making clear China's role in Africa at the 2018 Forum on China-Africa Cooperation.
"China has followed the principle of sincerity, real results, amity and good faith and the principle of pursuing the greater good and shared interests," said Xi. "China has stood with African countries. Together, we have worked in unity and forged ahead.
"China values sincerity, friendship and equality in pursuing cooperation. The over 1.3 billion Chinese people have been with the over 1.2 billion African people in pursuing a shared future. We respect Africa, love Africa and support Africa."
Africans have also embraced China as a development partner amid serious reservations about Western criticism of China-Africa cooperation. Africans do not see themselves as victims of Chinese exploitation. 
At the September 2018 conference, South African President Cyril Ramaphosa summarised the position by saying that Africa "refutes the view that a new colonialism is taking hold in Africa as our detractors would have us believe".
There are six ways in which China is attractive for Africa. First, in contrast to patronising Western attitudes, China professes respect for Africa and, indeed, has gained a reputation for respecting African cultures and nations.
China has no colonising history in Africa, where many believe Beijing understands and respects Africa's priorities because of shared experiences of Western imperialism. Many African leaders thus view the emerging relationship as a historic opportunity to escape neocolonial ties to the West.
China's soft loans have helped African governments avoid pressure from institutions such as the International Monetary Fund and World Bank to meet Western norms of accountability and conditionality related to political and economic reforms, which do not always serve the best interests of Africans.
Fourth, in its cooperation with China on infrastructure projects, Africa has discovered that it is able to get quicker and cheaper delivery of projects. The speed with which deals are concluded, projects commenced and delivered has impressed African leaders. They see this as a way to fast-track development.
And with Chinese state-owned companies delivering projects in power, transport, education, health and telecommunications at breakneck speed, African leaders have fodder for the electoral cycle. Speedily completed infrastructure projects have featured in the election campaigns of incumbents in most African countries.
Fifth, the Chinese development model has been nothing short of a miracle. China's rise from one of the world's poorest countries to being the second-largest economy in just four decades resonates across Africa.
Sixth, China has dogmatically stuck to its belief in policy sovereignty. The country lifted millions out of poverty without any externally enforced structural adjustment programmes. This has been very attractive to African leaders and academia.
China's policy sovereignty has encouraged many African countries and bolstered optimism that they, too, could devise their own development paths which are not foreign-prescribed.
One wonders if the West has ever bothered to find out why Africa finds China so attractive, with a view to making the necessary adjustments. Despite some downsides to the relationship, Africa sees China as a healthy counterbalance to Western influence. But China is doing more than that; it is already starting to win the hearts and minds of Africans.
Mwansa Chalwe Snr is a Zambian chartered accountant and an independent financial commentator and analyst. He is the author of "China-West Battleground in Africa: Debt Ridden Zambia"