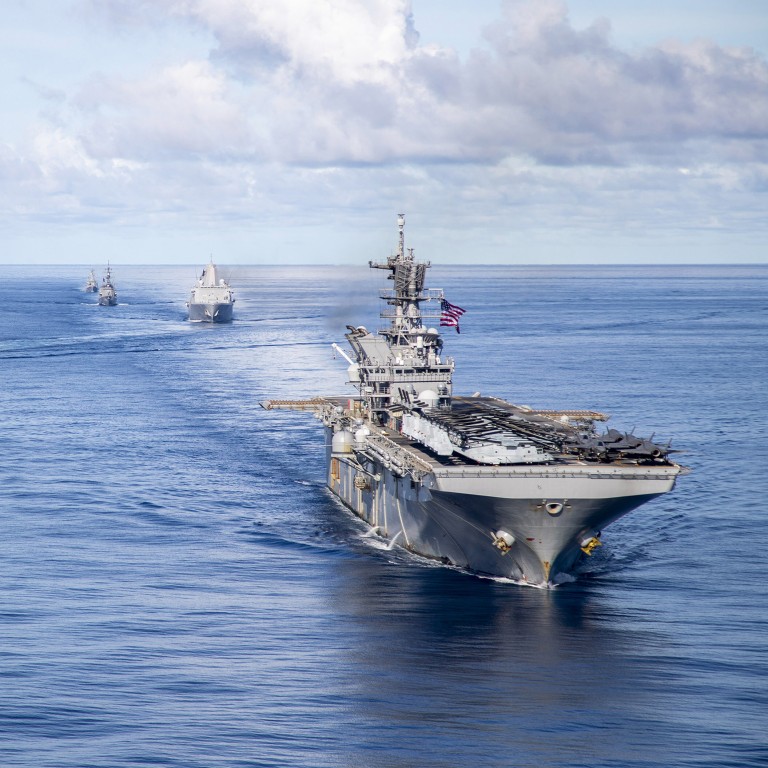 The US is not retreating from global leadership – it's refocusing on Asia
After decades of fighting in the Middle East and Afghanistan, America is concentrating on winning over Asia while simultaneously focusing on domestic issues
As US-China rivalry in Asia takes shape, the military is ceding more space to diplomacy – for now
America's hasty withdrawal from Afghanistan has prompted a drop in President
Joe Biden
's approval rating and energised the debate over the decline in US global leadership.
Russia and China are among the main proponents of the argument that the swift US pull-out should be seen as a bellwether by America's allies such as
Ukraine
and
Taiwan
– a sign that they may similarly be abandoned. Viewed internationally as a mess, the clumsy US departure might, however, be politically considered more of a refocusing than a retreat.
Indeed, Washington is simultaneously refocusing on domestic and regional issues. The former has so many schisms along political, cultural and ideological lines that former president George W. Bush, in recalling the
September 11 attacks
, said: "When it comes to the unity of America, those days seem distant from our own."
The Quad grouping has also attracted interest from the EU, according to a draft Indo-Pacific strategy document revealed by Nikkei Asia. The EU document outlines the bloc's aspirations towards working on common interests with the Quad, new digital partnerships with Japan, South Korea and Singapore, and closer trade and investment ties with Taiwan.
At the Pittsburgh summit, the EU reportedly plans to agree with the US on a framework to screen out potentially hostile foreign investments, amid a Beijing buying spree targeting technology firms.
Taiwan and other allies in East Asia are not the only focal points for a US refocusing on Asia after decades of intensive fighting in the Middle East and Afghanistan.
Last month, the US Navy carried out its largest exercise in decades, across both strategic theatres of the Atlantic and Pacific oceans. The expert consensus is that the geographical coverage is aimed at sending a signal to Russia and China that Washington is capable of handling both of its strategic threats simultaneously.
Danil Bochkov is an expert at the Russian International Affairs Council