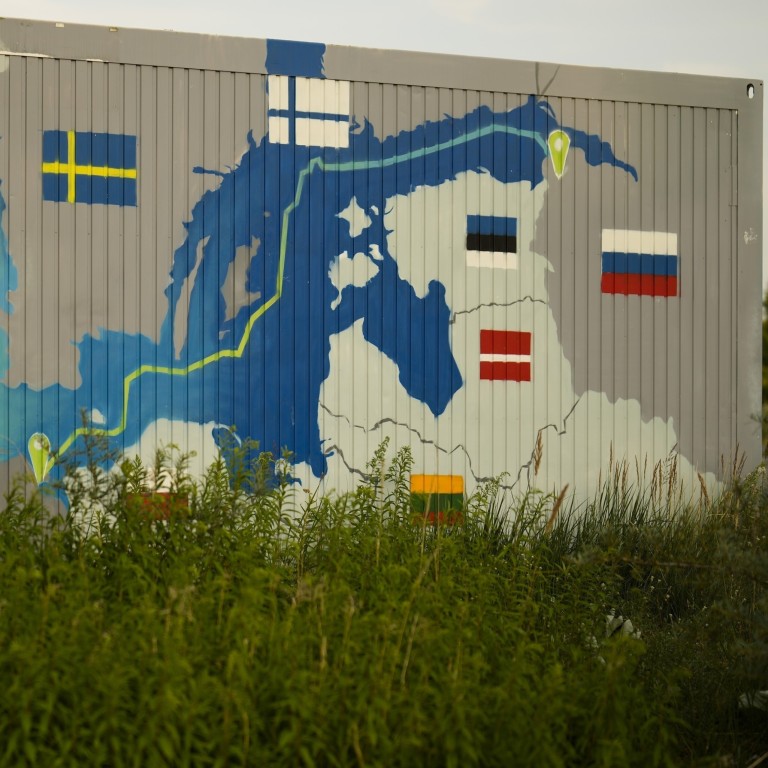 Effects of Russia's Ukraine war teaching world hard lessons on weaponised interdependence
Russia's invasion of Ukraine and the events that followed have revived discussions on increased dependence on adversarial nations
Whether in the developed West or the Global South, countries are asking hard questions about the kind of globalisation practised in the past two decades
Few countries in the West were apprised of the risks posed by increased interdependence even before the Ukraine crisis. Australia's experience with China's act of economic coercion, through tariffs and bans on
beef, barley and wine
, and South Korea's similar experience with China as a consequence of its deployment of the THAAD missile system, are cases of China
weaponising the interdependence
of its trading partners.
However, it is not just the Western world learning lessons after getting their fingers burned. While many Western nations are rethinking their relationship with
Russia, China or both
, states in the Global South have become aware of the risks posed by countries at the top of the network of value chains, as scholars Henry Farrell and Abraham Newman of Georgetown University highlighted in their paper "Weaponised Interdependence: How Global Economic Networks Shape State Coercion".
States that have been a target of economic sanctions are particularly keen to take measures to prevent the weaponisation of interdependence.
Iran and Russia
, for example, are far ahead of their Western peers.
As a regular target of economic sanctions, for several years Iran managed to continue trading with nations by
circumventing Swift mechanisms
. In Russia, President Vladimir Putin has been a consistent advocate for
dethroning the US dollar
as the major reserve currency and has increased reserves of commodities and other currencies.
Initiatives such as Beijing's "
Made in China 2025
" and India's
Atmanirbhar Bharat
, or a self-reliant India, cannot be dismissed as mere import substitution measures, either. Both China and India have faced the brunt of Western economic sanctions, and the two large Asian economies do not want to tie their technological or economic destiny to the West.
The Biden administration's
export control measures
designed to counter China's technological progress in advanced technologies give Beijing even more reason to attain self-sufficiency and not rely on the United States or another adversarial nation's support.
Similarly, India was sanctioned for its nuclear tests in 1998. The nation's self-reliance drive and its foreign minister turning into a champion of multipolarity are rooted in the same rationale as China and Russia's support for it.
The BRICS grouping
shares these concerns and, as a result, has discussed energy security, commodities, and the hegemony of the US dollar in recent meetings.
Furthermore, countries such as Saudi Arabia that have policy differences
with Washington
are rethinking their reliance on the US for several goods and for support on the world stage. A case in point is Riyadh's recent bid to join the BRICS grouping and inviting Chinese investment into the country.
Russia's weaponisation of interdependence could set the stage for many economies to rethink increased trade connectivity with nations that threaten their national security.
However, in the case of the US intensifying competition with China, states such as Germany might not consider China as enough of an enemy to fear weaponisation of interdependence and, as a result, may not be interested in scaling back their interconnectedness to the Chinese economy.
Amid the backdrop of Chinese shipping company Cosco's bid to buy a stake in
the Hamburg port
, German Chancellor Olaf Scholz said in response to questions about his upcoming trip to Beijing that, "The EU prides itself on being a union interested in global trade and it does not side with those who promote deglobalisation."
Despite several EU leaders
diverging
on China policy, if Scholz's words are any indication, treaty alliances will not dictate trade interests or fears over weaponisation of interdependence. Until Germany considers interconnectedness with China a national security threat, it might not jump on the US bandwagon.
Globalisation was supposed to be an antidote to conflict, with increased interconnectedness a recipe to sustain peace. With the Ukraine conflict and increased US-China competition, nations are beginning to grasp the challenges associated with interdependence on adversarial nations and scaling back their interconnectedness with certain states.
As the world moves towards multipolarity, the threat of weaponisation of interdependence looms over economies and, as a result, they might not prefer a small group of nations controlling entire value chains of vital industries, as the US and China have in the past 20 years. Consequently, the pursuit of diversification will lead to increased fragmentation of value chains – or, in other words, Globalisation 0.5.
Akhil Ramesh is a fellow at the Pacific Forum