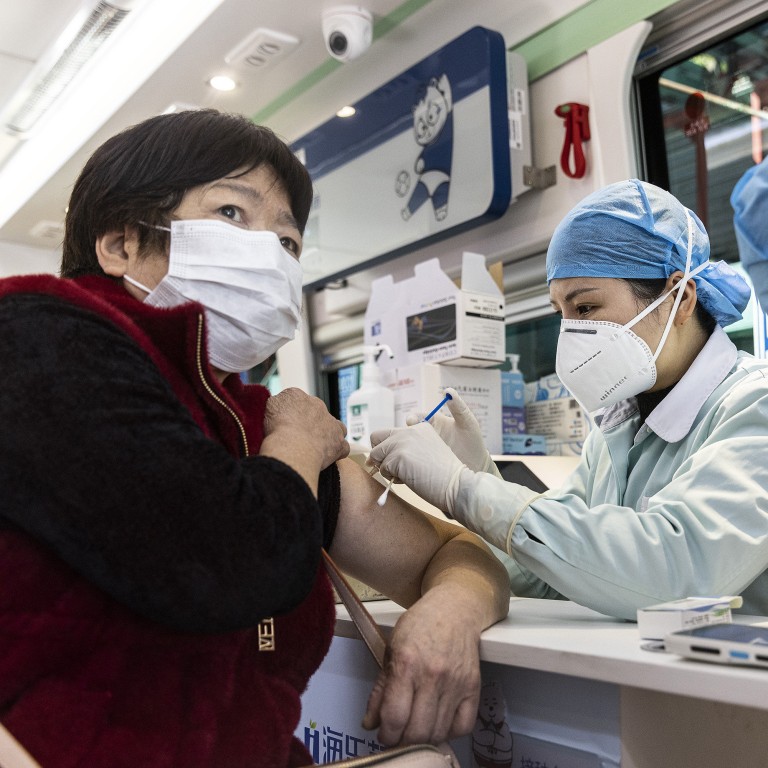 Opinion
As I see it
by Josephine Ma
As I see it
by Josephine Ma
Coronavirus: national pride has no place in vaccine development while a global pandemic is raging
The stakes have risen since scientists first aimed for a safe Covid-19 vaccine that was 50 per cent effective
Research from every candidate, whether a success or failure, contributes to global scientific efforts to stop the virus
Until late last year, scientists had been satisfied with a safe
Covid-19 vaccine
that was more than 50 per cent effective.
That is a realistic expectation for a first-generation
vaccine
and it is how flu shots have fared.
For a pandemic such as
Covid-19
, any means of cutting hospital admissions and the number of deaths was a relief.
But expectations were raised after the two vaccines using mRNA technology achieved a surprising 95 per cent efficacy rate. 
There were reports some people in Western countries would not want to take the Oxford-AstraZeneca vaccine because they thought it less effective than the mRNA vaccines, prompting experts to advocate that "the first available vaccine is the best vaccine".
Never in human history have so many teams worked simultaneously to develop vaccines using different technologies. It is only natural that some fare better than others, and some fail altogether.
American giant Merck failed with its candidate. French company Sanofi and its British partner GSK delayed their protein subunit candidate because of poor performance early in development.
All these findings will contribute to the development of second-generation vaccines. 
It is obvious that no traditional approach, except protein subunit vaccines, is as effective as the mRNA vaccines, a conclusion not only supported by clinical trials but by data from real-life settings.
Like any country, China should not be upset about comparisons of its vaccines with others because it is not about pride but science to establish what is best for second-generation vaccines.
There are high hopes for protein subunit vaccines after a jab developed by
Novavax
was found to be 96 per cent effective against the original strain and 89.3 per cent against the South African variant.
Unlike mRNA vaccines, these doses do not require deep freezing and are likely to have milder side effects.
But they are more difficult to design. Sanofi-GSK are still improving their candidate while the Chinese candidate Chongqing Zhifei Biological Products has no efficacy data yet.
The result is not yet known. But no matter what the result, the research contributes to global efforts to find a solution to stop Covid-19.
Let's not allow vaccine research to be linked to national pride, just allow science to speak.