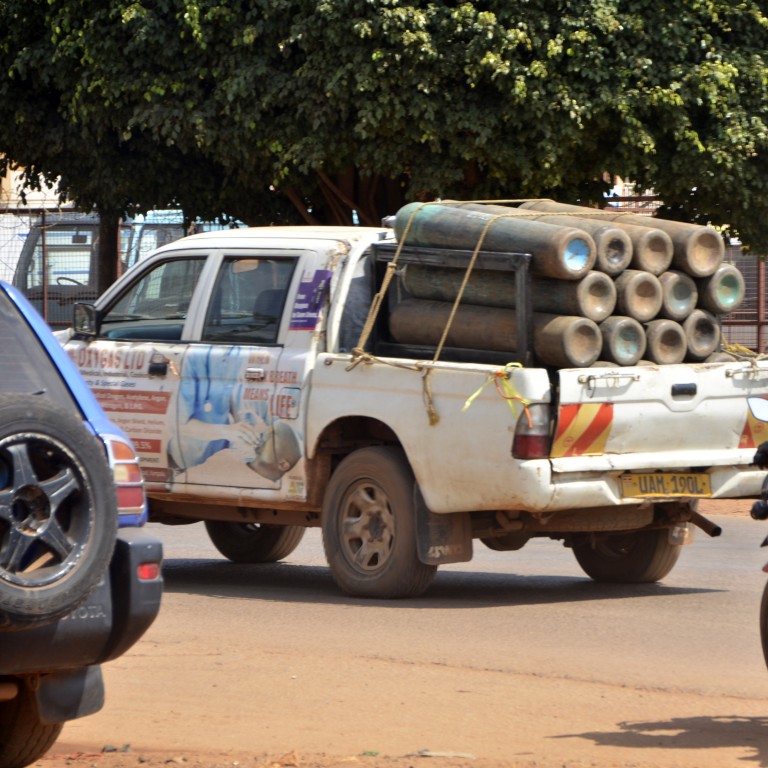 Chinese in Africa warned to be alert and avoid unnecessary travel as third wave of Covid-19 sweeps continent
Democratic Republic of Congo and Uganda both reported their highest weekly caseload, with Chinese among the dead or seriously ill
Spread of Delta variant raises concern about cases being imported into China after 32 passengers on a recent flight from South Africa were found to be infected
China has warned its citizens living in Africa to stay alert as a third wave of the Covid-19 pandemic hits the continent and urged them not to travel unless necessary to stop its spread.
Both the Democratic Republic of Congo and Uganda have reported their highest number of new weekly cases since the pandemic began, the World Health Organization said on Thursday, and the wildly transmissible Delta variant has been reported in 14 African countries.
The Chinese embassy in Uganda warned that the situation of Chinese citizens in Uganda had become "increasingly severe" during a video conference with Chinese-funded enterprises on Thursday.
The previous day it said that three members of the Chinese diaspora living in Uganda have died of Covid-19 since mid-June and several have become severely ill and are receiving treatment. The country's health ministry says its overall death toll has now reached 584.

Meanwhile, in the DRC, where the president has warned that hospitals in the capital Kinshasa have been "overwhelmed" by the rise in infections, dozens of personnel from Chinese-funded institutions and Chinese living in the DRC have been diagnosed, while several who have recently returned to China have also been infected, the Chinese embassy said on Saturday.
It is not clear if those infected have been vaccinated or what vaccines they were given.

Chinese embassies have asked overseas Chinese to comply with the principle of not travelling unless it is essential or an emergency while officials have been reminded to screen returnees properly to ensure the disease does not spread in China.
The alerts follow a number of imported cases of the Delta variant. A total of 32 passengers on one flight from Johannesburg to Shenzhen tested positive for Covid-19 on June 10, prompting Air China to suspend the route for four weeks starting last Wednesday.
This week South Africa announced tighter restrictions on public gatherings following a rapid rise in Covid-19 cases that saw the country's death toll pass 57,000.

WHO officials said that the rise in cases and deaths in Africa is an urgent wake-up call for countries to rapidly expand vaccination sites, and ensure priority groups are inoculated.
Almost 12 million people in Africa are now fully vaccinated, but this is still less than 1 per cent of Africa's population, according to WHO data.
Uganda received 864,000 doses of the AstraZeneca vaccine via the Covax Facility, and more than 100,000 doses from the Indian government in March.
The health ministry said at least 688,000 more doses are expected from the Covax Facility in early August along with 300,000 Sinovac doses from the Chinese government the previous month.

Meanwhile, China is stepping up its effort to vaccinate more Chinese nationals overseas with its "Spring Seed Action" which has been launched in more than 120 countries, including Uganda and South Africa, with more than 500,000 inoculated by the end of May.