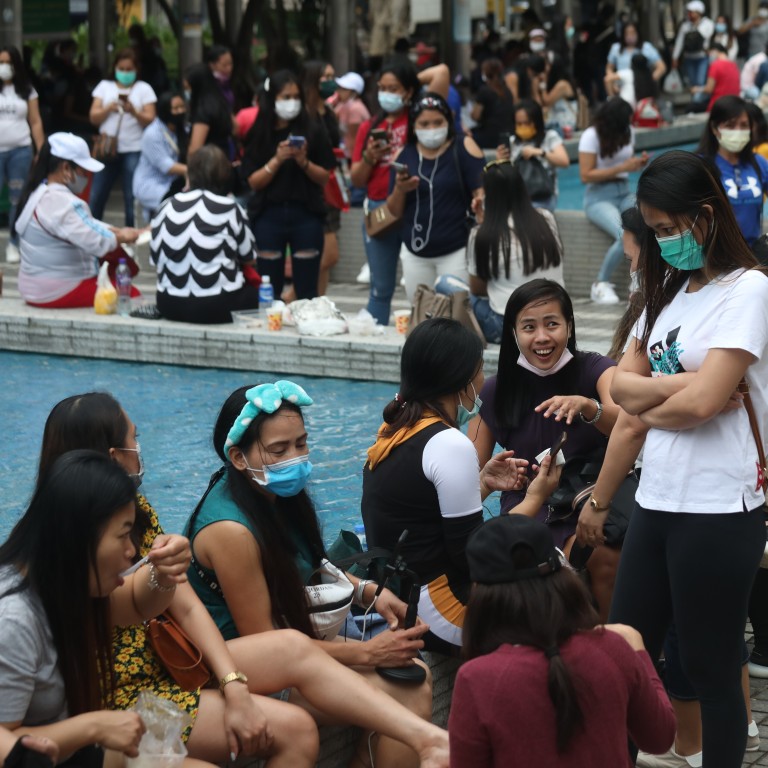 Coronavirus: ban on flights from Philippines and Indonesia hits supply of domestic helpers in Hong Kong
Families who have hired workers from the two nations have no idea when they will be allowed to enter the city
Employment agencies are calling on government to allow flights for domestic workers who are fully vaccinated
Thousands of families in Hong Kong are facing uncertainty over when domestic workers they have hired from the Philippines and Indonesia can take up their jobs in the city after authorities banned flights from the two countries over
Covid-19
risks.
Faced with difficulties in finding workers, some residents are turning to local cleaners, with one company providing the service reporting an increase in inquiries by as much as 20 per cent.
Hong Kong will no longer allow flights arriving from Indonesia from Friday after the country was added to the list of places deemed "extremely high risk" of coronavirus due to the rise of imported infections from the country. Flights from the Philippines have been banned since April.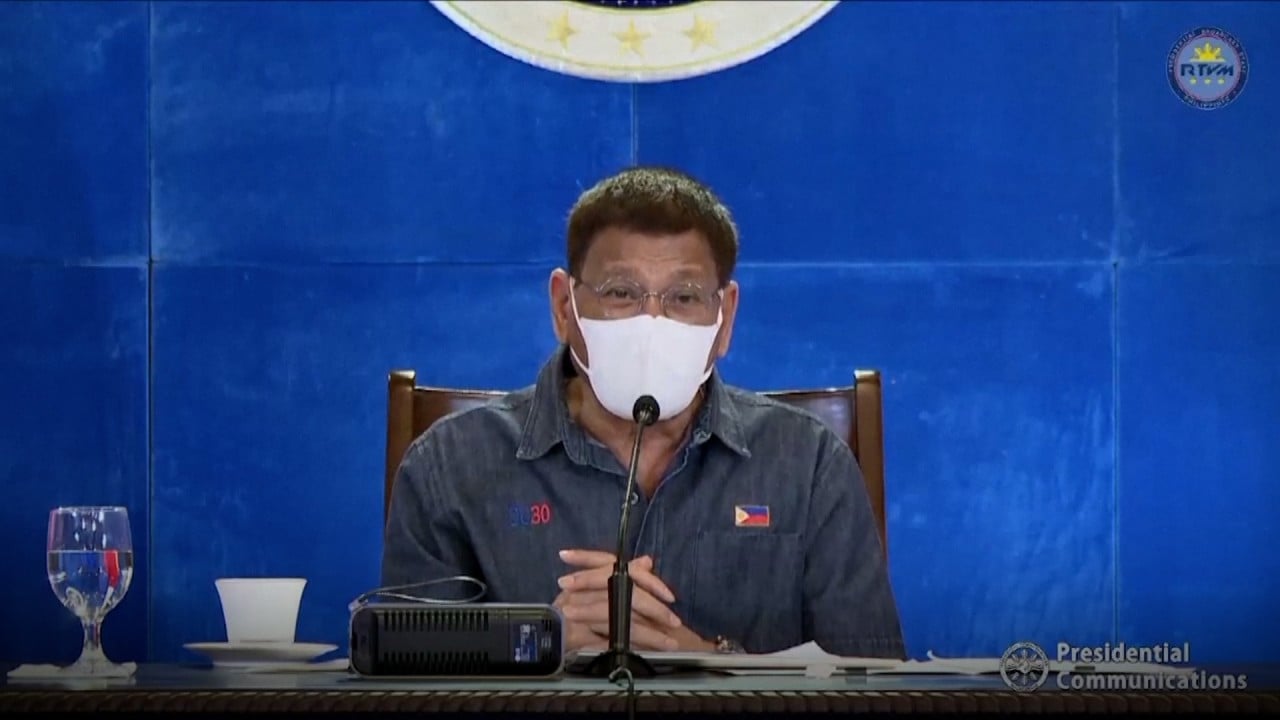 01:11
Vaccine or jail: Philippines' Duterte threatens to arrest Filipinos who refuse jabs
Vaccine or jail: Philippines' Duterte threatens to arrest Filipinos who refuse jabs
According to Thomas Chan, chairman of the Hong Kong Union of Employment Agencies, the arrival of between 800 and 1,000 domestic helpers from the two countries may be delayed every week, while up to 300 may have their contracts terminated.
"The impact is really serious this time," he said. "This is the second impact on the Hong Kong employment industry, first from the Philippines … and now from the Indonesian market."
One woman Chan knew had specially hired an Indonesian to care for her father after he suffered a stroke. The worker was supposed to arrive next month but following the flight ban the woman was considering sending her father to a home for the elderly or hiring a carer locally instead, two options that would be more expensive, Chan said.
Mike Cheung, president of the Overseas Employment Centre, estimated about 300 domestic helpers registered with his company had been forced to delay their arrival.
He knew of a "handful" of employers who had severed contracts with helpers still waiting overseas tied to his agency and expected more to come if the situation continued.
"There's already an expectation that Covid-19 is bad there and they're OK with [hiring them]," Cheung said. "The issue is whether they can make it to Hong Kong … Because of the ban, [they] don't know how long it's going to last and [they] really need help but [they] can't wait."
Amid the shortage, local companies specialising in hourly cleaning services have reported a rise in inquiries. A representative from service provider Smart Home said it was getting up to 20 per cent more requests for information.
"Some have preferred to hire locally due to health and safety reasons," she said.
Some union groups have called on the government to arrange flights to Hong Kong for fully vaccinated Indonesian and Filipinos with contracts to work as domestic helpers.
"For any person who is fully vaccinated, the chances of spreading the virus to Hong Kong are quite slim, so it's quite safe," Chan said. "I hope the government will really study our ideas to improve the supply of workers in Hong Kong,"
In the Philippines, some domestic helpers from rural areas have been stuck in Manila waiting for flights to resume and forced to cope with extra expenses, according to Eman Villanueva, spokesman for the Asian Migrants' Coordinating Body.
"They don't want to go back to their provinces because they are taking their chances, [hoping by] tomorrow or next month they are able to leave," he said, adding the same situation was expected to happen in Indonesia.
In a reply to the Post, the Labour Department said it was working closely with the Philippine consulate general and Indonesian consulate general to share information on the latest anti-epidemic and facilitation measures for both helpers and employers.
The department added employers could make use of existing measures, such as extending the validity period of their helpers' existing contracts for a maximum of three months, to cope with the flight bans.