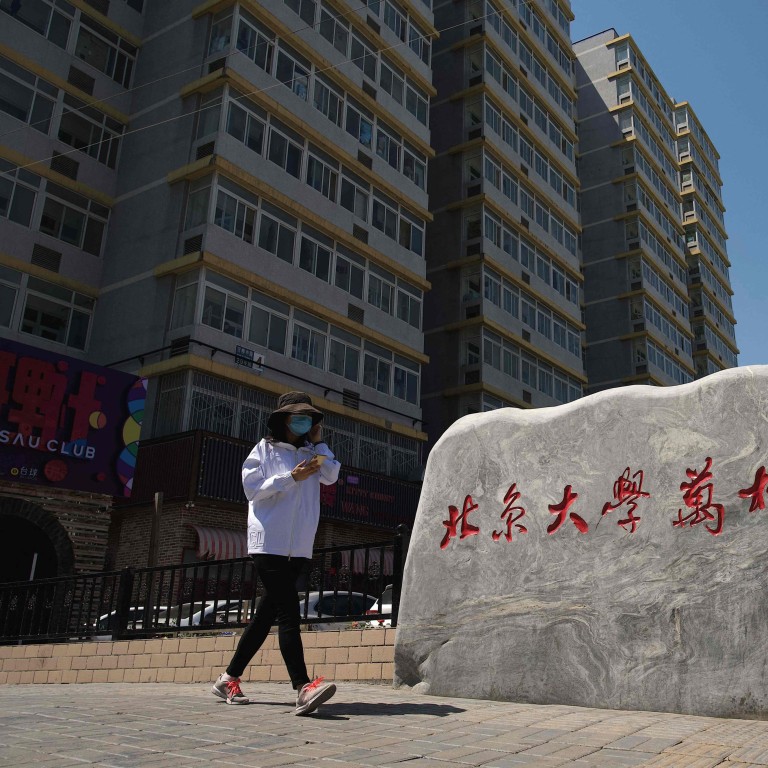 Coronavirus: Beijing students in angry protest over wall confining them to dormitory area
Students at the off-campus compound say Peking University took down the half-built wall after they objected to it
Hundreds gathered after posts appeared on an internet forum showing staff putting up the sheet metal structure
Peking University has backed down on a plan to confine students to their dormitory area in Beijing's Haidian district as a measure against
Covid-19
after it sparked a rare protest, according to some who took part.
Sunday night's protest took place at the Wanliu compound, an off-campus dormitory for Peking University students and staff with its own canteen, supermarket and gym. It came after posts appeared on a student internet forum showing university staff erecting a wall of sheet metal separating the students from faculty staff.
The wall would have barred students from leaving the compound but allowed staff to move about freely.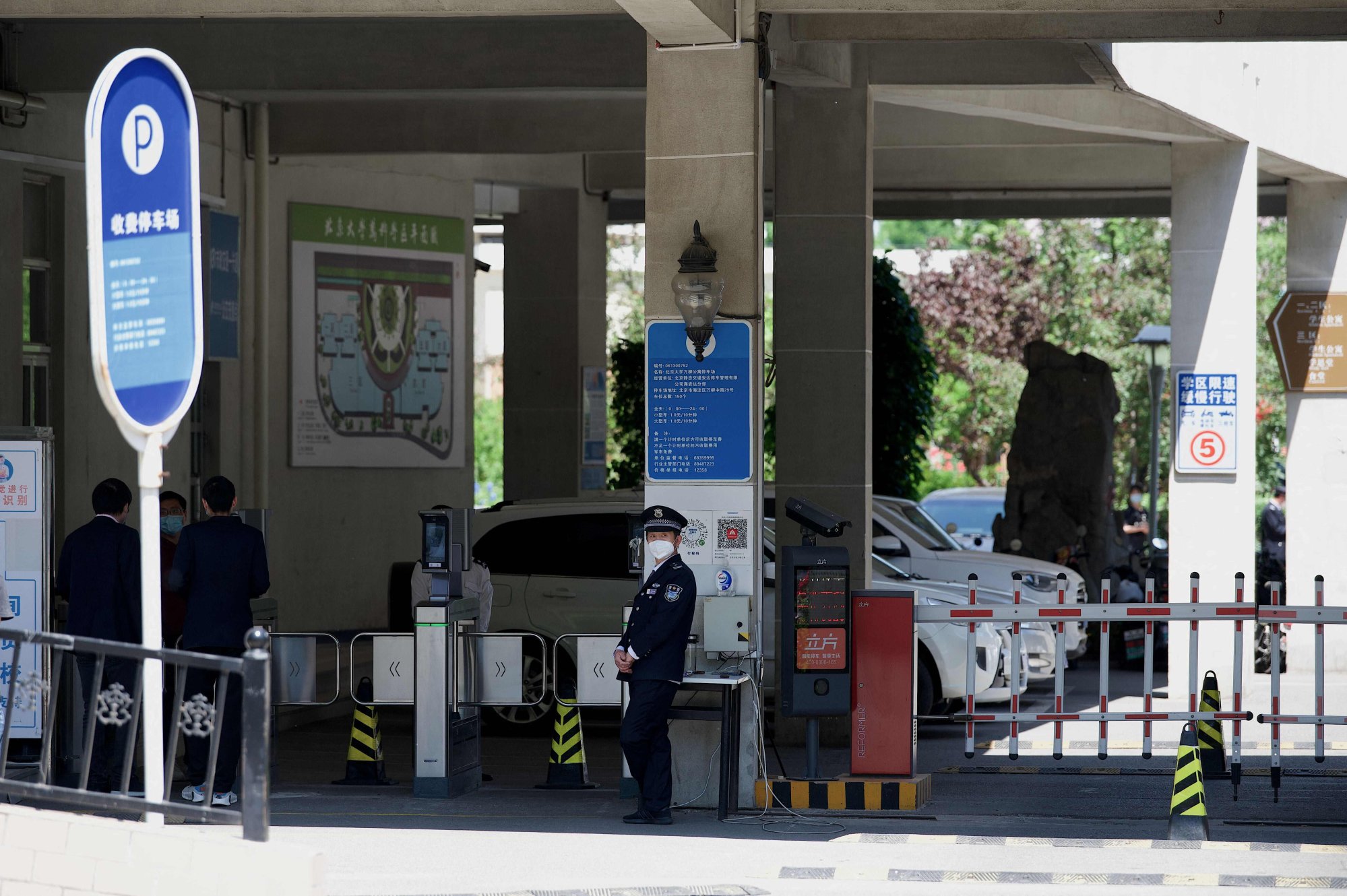 Hundreds of students gathered at about 10pm, shouting their objections and demanding that the authorities address their concerns.
In a video shared on social media, Chen Baojian, deputy secretary of the university's Communist Party committee, is seen talking to the students as a protester tries to tear down the half-built wall in the background.
One postgraduate student who was at the protest said the university had backed down on the plan. "[The wall] was taken down after the students objected to it," said the student, who declined to be identified for fear of retribution.
She said the decision not to go ahead with the wall was made after university leaders discussed it with student representatives on Sunday night.
The Student Affairs Office had organised another meeting on Monday to further explain the decision and encourage communication. The university's pandemic control task force meanwhile issued a notice on Monday saying a shuttle bus service between the Wanliu compound and the main campus would resume on Monday.
The student said the university "did not do very well at first [but] they admitted [their mistake] and have corrected it now".
Another student, who gave her name as Alice, said the university had effectively locked down all of its campuses since May in line with the government's Covid-19 controls.
"With the current Covid situation, the rules … change almost every day," she said.
It comes as transport and other restrictions have been imposed on China's capital and mass testing is under way as authorities try to stamp out cases. Thirty-nine new local infections were reported in Beijing on Monday, five of them in Haidian, bringing the total to more than 1,000 since the latest outbreak began more than two weeks ago.
Authorities are jittery about maintaining order and stability in Beijing – even though the number of cases remains relatively low compared with
locked down financial hub Shanghai
, where more than 620,000 cases have been logged in less than two months.
Alfred Wu, associate professor at the Lee Kuan Yew School of Public Policy at the National University of Singapore, said the students had kept their defiance low-key because they knew the authorities would not tolerate a bigger protest.
"The university doesn't want some sort of bigger thing … If students do too much – if they go on protests, large-scale protests – then the central security office will respond," Wu said. "Then all students will be arrested, I would say. No one will get any benefit out of that."
He said the protest reflected a widely shared sense of uncertainty and stress in China.
"Chinese sentiment, particularly towards the zero-Covid strategy, is quite high recently," Wu said. "Because many people will think, 'the whole world is opening up, why [do] we need to be locked up?'"