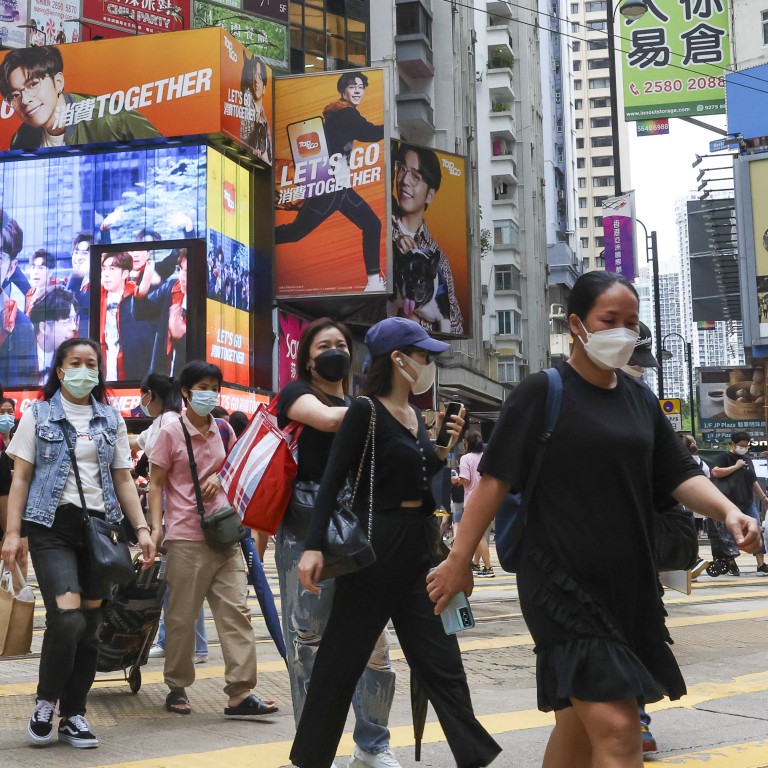 Hong Kong's economy to further improve if city's Covid-19 situation remains under control, says finance chief
Job market has stabilised and inflation risks remain mild, says Financial Secretary Paul Chan Mo-po
Chan also addressed concerns about losing tax revenue amid rising emigration
Hong Kong's economy will continue to improve if the city's Covid-19 situation remains under control, the finance chief has said, adding that the job market had stabilised and local inflation risks were low.
Financial Secretary Paul Chan Mo-po made the remarks after the government earlier downgraded its full-year forecast for the city's economic growth to 1-2 per cent for 2022 from 2-3.5 per cent, reflecting the havoc caused by the fifth wave of coronavirus cases in the first quarter.
"Sentiment and consumption has notably improved because of the relaxing of social-distancing measures. If the pandemic remains under control, our economy will continue to revive," Chan told a Legislative Council panel on Monday.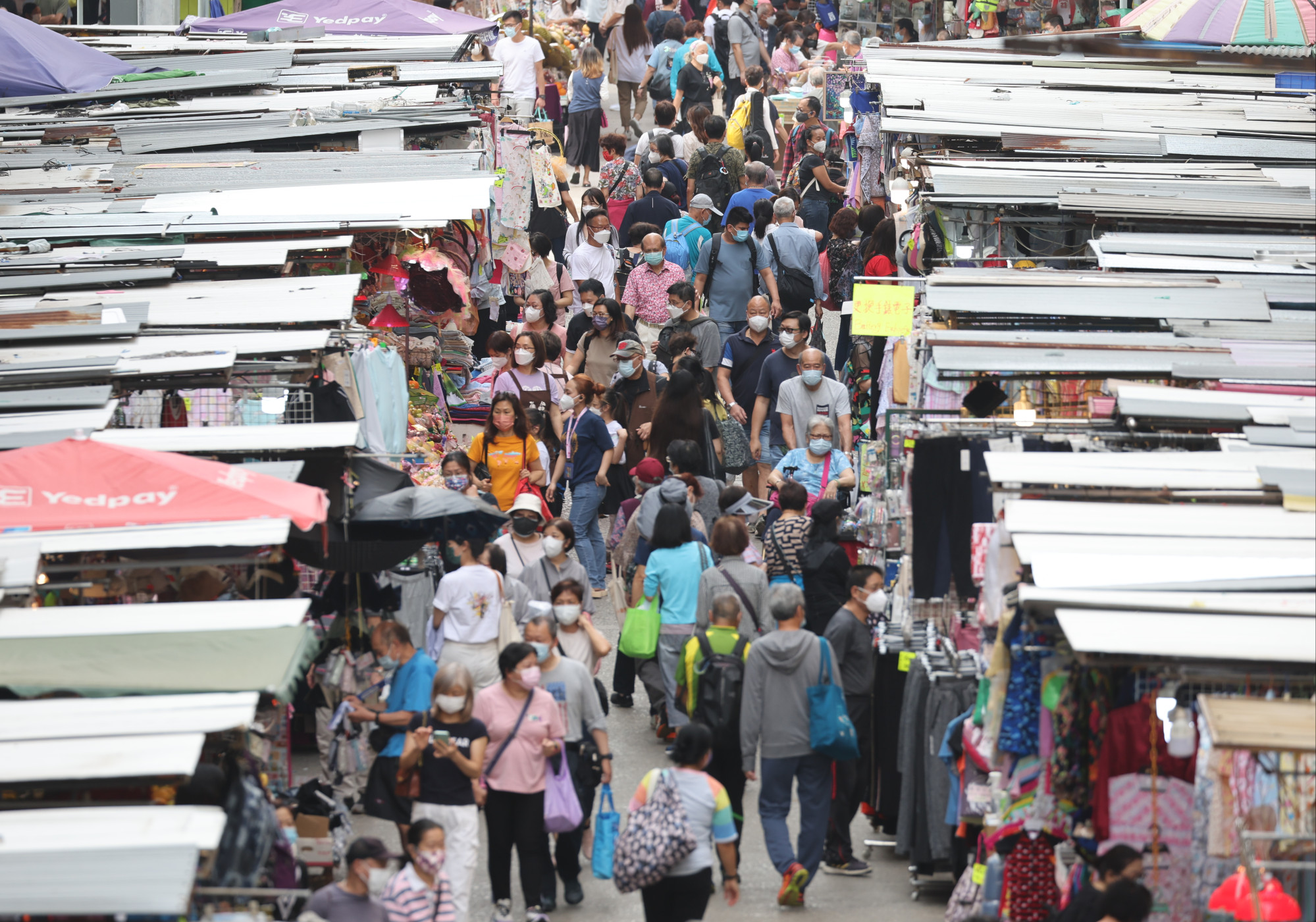 He added that the job market had also begun to improve because of relaxed Covid-19 curbs, increased consumption and government aid.
"The labour market was under severe pressure amid the fifth wave … However, the situation has stabilised, with the 2022 Employment Support Scheme and other measures which have helped ease unemployment," he said.
Hong Kong's unemployment rate climbed to a one-year high of 5.4 per cent from February to April this year, as stringent
social-distancing
restrictions imposed at the height of the city's fifth wave of infections took a toll on businesses.
The city's economy also shrank by 4 per cent during the first quarter of 2022. In 2021, its gross domestic product jumped 6.4 per cent after shrinking 6.5 per cent a year earlier.
Meanwhile, Chan also addressed concerns from lawmakers about losing tax revenue as a growing number of residents had left the city.
Hong Kong recorded a total of 50,505 departures in the first half of March as residents became frustrated with social-distancing restrictions amid the fifth wave.
"We have seen emigration waves pre-1997. People called it a 'brain drain' at the time, but it's actually a 'brain tide' because those who left at the time came back. Those who left also created room for young people who had faith in Hong Kong and were hardworking to climb the career ladder faster," he explained.
He said the impact on tax revenue was limited as those who remained or immigrants moving to the city would replace the jobs of those who had left.
Total deposits in banks have also increased, with Chan stating that banks had a total deposit of HK$1.3 trillion (US$165 billion) by the end of 2019, but this rose to HK$1.5 trillion by the end of last year.
He added that measures such as encouraging the development of private equity funds had also helped to attract talent and capital.
Chan noted surging inflation had affected the global economy, but said local inflation risks were mild as domestic cost pressures remained controlled.
"Because of supply bottlenecks, inflation levels in many economies are still high, causing immense external pressure," Chan said, noting prices for energy and commodities had increased. "However, inflation pressure locally is still mild."
He added that the forecast rates for underlying and headline consumer price inflation for 2022 were 2 and 2.1 per cent respectively.
Consumer price inflation increased further in the first four months of this year, but remained moderate in overall terms. The underlying consumer price inflation rate in the first four months of 2022 averaged 1.6 per cent, up from 1.2 per cent in the fourth quarter of last year.
"We will continue to monitor the impact of external price pressures on people's lives," Chan said.