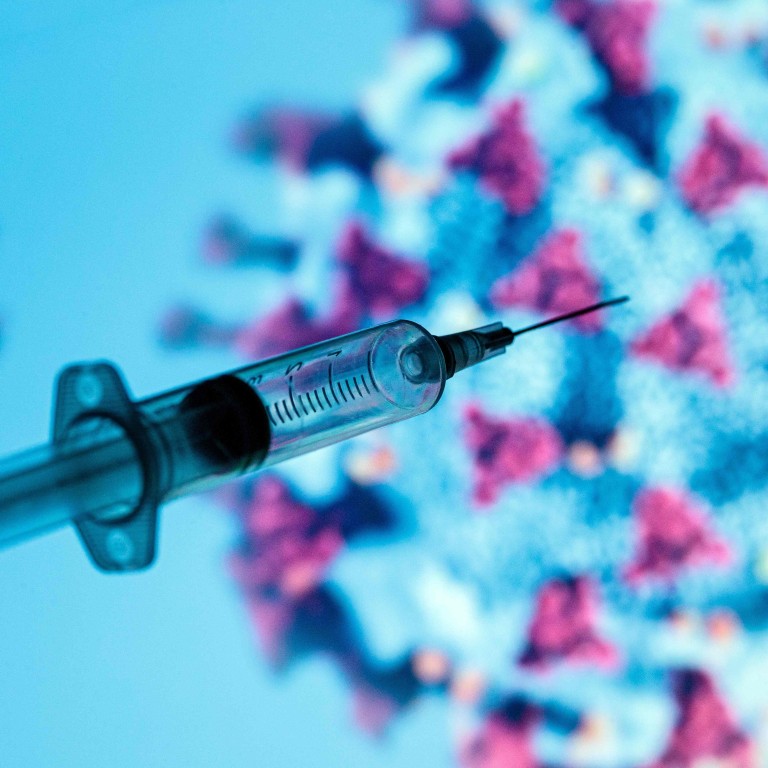 Chinese 3-shot Covid-19 vaccine maker says trials show it is nearly 82 per cent effective
Chongqing Zhifei Biological Products says in an exchange filing that the product has a near-78 per cent efficacy rate against the Delta variant
The product is already in use in China and Uzbekistan
A preliminary analysis of trial data also indicated the vaccine, developed by a unit of Chongqing Zhifei Biological Products, was able to hold up against the highly transmissible
Delta variant
, with almost 78 per cent efficacy.
The filing, which did not include detailed or peer-reviewed data, is the company's first announcement of data from its large-scale trial. It could be a step toward full market approval for the three-dose vaccine, known as ZF2001, which received the green light for emergency use in China in March and is also being used in Uzbekistan.
The latest results come from an analysis of a phase three clinical trial that included 28,500 adults, split evenly between vaccines and placebos.
The trial took place in Uzbekistan, Pakistan, Indonesia, Ecuador and in China's Hunan province, according to the Shenzhen-listed company's filing.
The data, based on 221 Covid-19 cases among that group, found the vaccine was 81.76 per cent efficacious against Covid-19 of any degree of severity and had a 100 per cent efficacy rate against severe and fatal cases among participants, though further details were not included.
The trial is expected to include robust data on
efficacy in the elderly
. Some 7,000 over-60s were slated to participate in the international study, according to the clinical trial registration, though no age breakdown for efficacy was yet reported.
There were no significant differences in adverse reactions between the vaccine and placebo groups, indicating the vaccine is safe, the company said. The findings support similar results from peer-reviewed data of early phase trials of ZF2001, published in The Lancet Infectious Diseases journal in March.
In addition to finding the vaccine's efficacy to be 77.54 per cent against the highly transmissible Delta strain, the three-dose regime was 92.93 per cent against the Alpha variant in preliminary analysis. It was not clear how many cases involved each variant.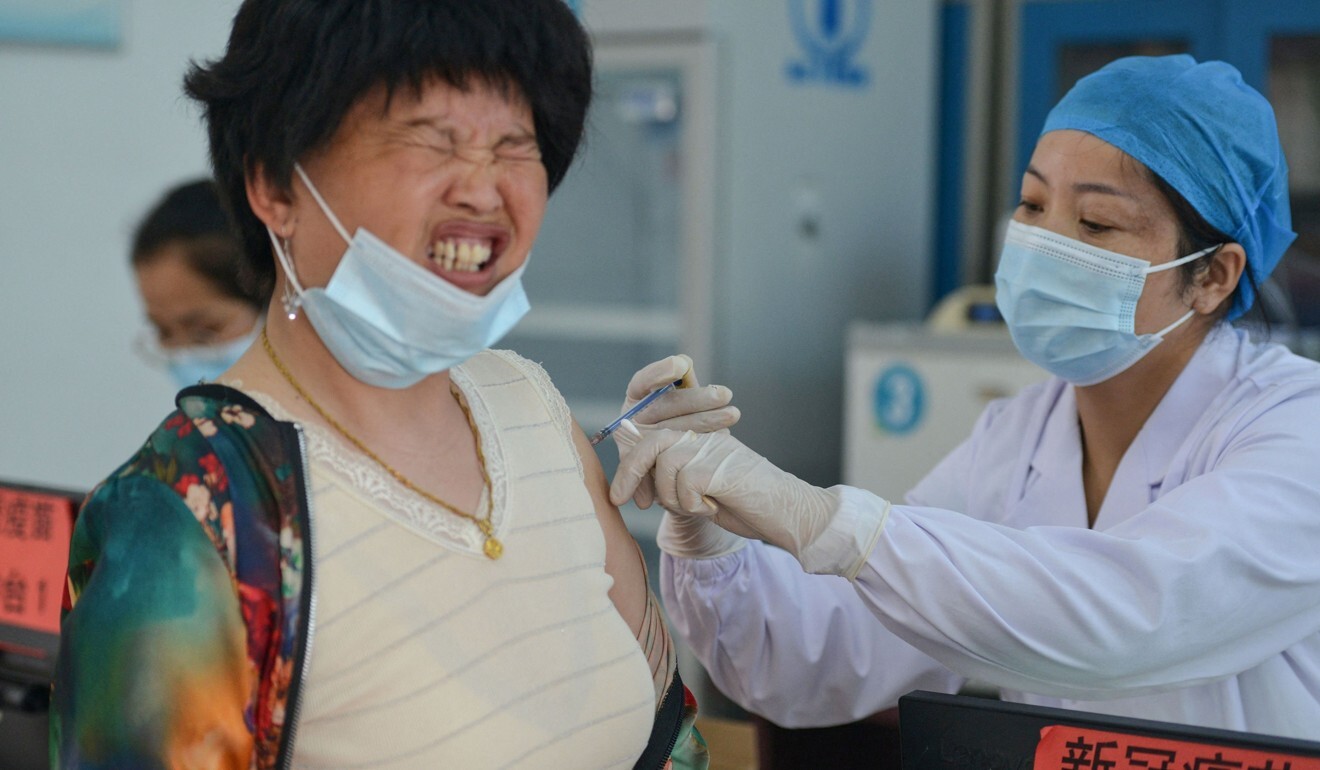 The Alpha efficacy reading appears to be the highest reported by any of the Chinese-developed vaccines to have announced phase three results. Reported results from previous phase 3 clinical trials for
Covid-19 vaccines
from Sinopharm, Sinovac Biotech, and CanSino Biologics ranged from 51 to 79 per cent.
The product was developed by Anhui Zhifei Longcom Biopharmaceutical, a subsidiary of Chongqing Zhifei Biological Products, in collaboration with the Institute of Microbiology at the Chinese Academy of Sciences. Chinese Centre for Disease Control and Prevention director Gao Fu was among its research team.
ZF2001 is the only recombinant protein vaccine among China's seven vaccines currently in use.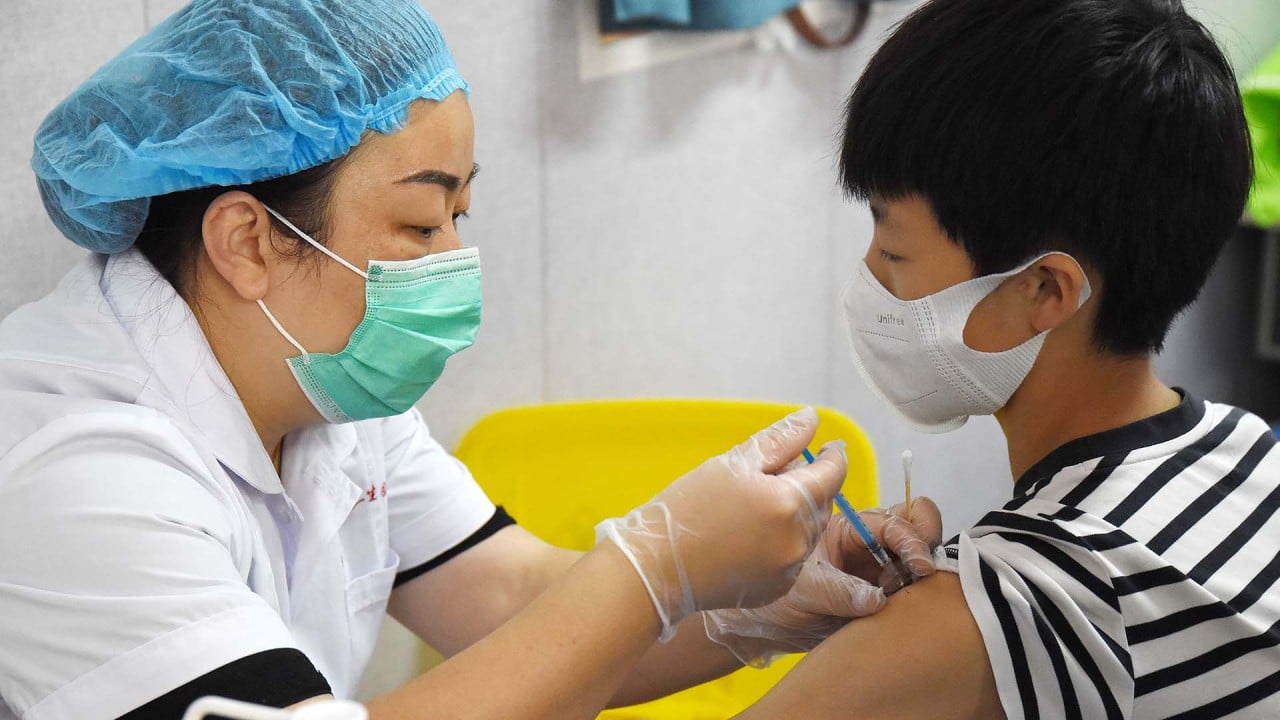 01:45
China administers nearly 2 billion Covid-19 vaccine doses as Delta variant appears under control
China administers nearly 2 billion Covid-19 vaccine doses as Delta variant appears under control
The technology, similar to that used by US company Novavax for its
Covid-19 vaccine
, relies on purified components of the virus and does not need the same levels of biosecurity as the inactivated
Covid-19 vaccines
that have featured heavily in China's domestic inoculation campaign.
But, like them, it can be stored at temperatures of 2 to 8 Celsius (36-46F), making it easier to transport than the mRNA vaccines produced by the likes of Moderna and Pfizer/BioNTech.
It is also the only vaccine to require three doses, in one-month intervals.
The vaccine features in Uzbekistan's vaccination campaign after being approved for use in March, and a local manufacturer is expected to produce up to 10 million doses of the vaccine annually, Xinhua reported last week.
The Chinese vaccine maker submitted an expression of interest for evaluation by the World Health Organization at the start of this year.
This article appeared in the South China Morning Post print edition as: Maker of three-shot mainland vaccine claims 82pc efficacy