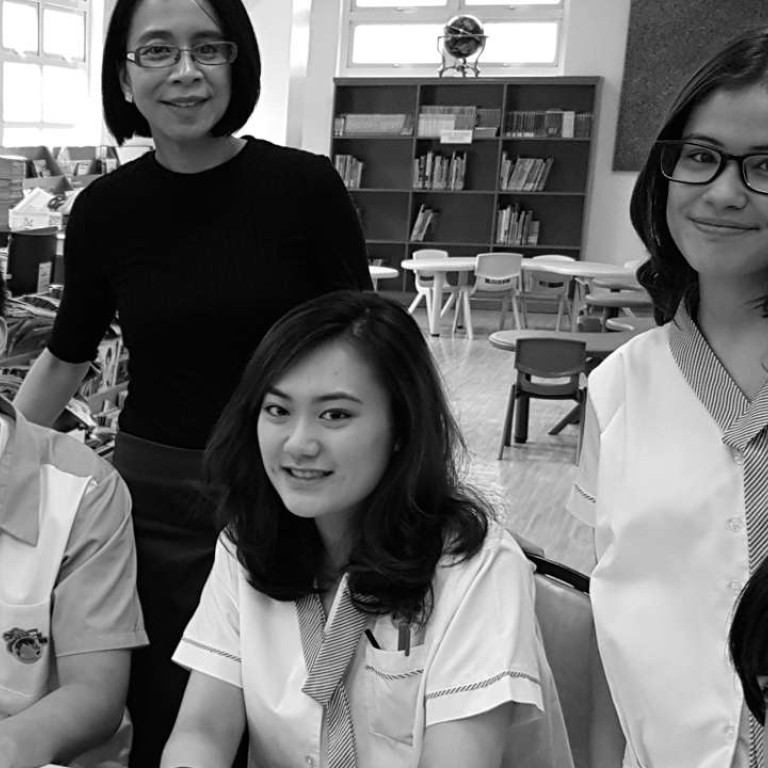 Singapore School Manila hones global citizens with a positive outlook
Equipped with state-of-the-art facilities, the school provides a more engaging learning environment emphasising the development of a child's whole being
As it celebrates its 11th anniversary, Singapore School Manila (SSM) solidifies its reputation as an international school commended for its innovations in curriculum design and positivist approach towards learning.
"When I started the school over a decade ago, it was primarily to create opportunities for students who could benefit from a more flexible and nurturing school environment," says Analei Atienza, founder and managing director.
"At SSM, we cultivate an environment of positivity to foster holistic learning and creativity, and thus empower our students to play a role in bringing positive change to the world."
SSM offers a challenge-driven education that is devoid of the pressures and trauma associated with traditional mentoring methods. Acknowledging that children learn in different ways, a one-of-a-kind teaching model is used, which includes teaching and learning methodologies for visual, auditory and kinaesthetic children.
Equipped with state-of-the-art facilities, SSM provides a more engaging learning environment emphasising the development of a child's whole being. Its auxiliary holistic programmes cater to students' different interests, including performing arts and sports such as football, basketball, volleyball and swimming.
"The SSM curriculum is designed to give children a positive attitude towards learning," Atienza says. "Creativity development is also vital as we want our students to succeed in this tech-focused world. With technology quickly advancing, we train them to become critical thinkers and prepare them for globalisation."
SSM strives to shape global citizens with a multicultural and international perspective. Its curriculum is a fusion of the best features of the Singaporean system for the pre-school, primary and lower secondary levels and the Cambridge IGCSE (International General Certificate of Secondary Education) for upper secondary and Cambridge AS & A Levels for pre-university. It also provides a trilingual education, covering British English, Filipino and Putonghua.
Last year, SSM was authorised to offer the International Baccalaureate (IB) diploma programme to its Grade 11 and 12 students. With these international level certifications, SSM graduates can enter the best universities in the world.
A steadfast advocate of the adage, "If you study to remember, you will forget; if you study to understand, then you will remember," SSM encourages its students to never stop asking questions until they truly understand.
The school focuses on concepts and not information, connecting them to real-life situations. Its approach is anchored in the philosophy that understanding is more critical to successful learning than rote memorisation. SSM is located within the thriving mixed-use business district of Aseana City fronting the scenic Manila Bay. Opened in 2014, the Aseana City campus is ideal for making learning more experiential with its proximity to the sea, cultural attractions and interactive learning sites.
Even with a new more spacious campus, SSM still limits its enrolees to 700 to maintain quality student-teacher classroom time.
In 2011, a sister school was opened in Cebu City to serve the southern Philippines.
Singapore School Cebu (SSC) adheres to the Singapore curriculum for its pre-school, primary and lower secondary levels, and is accredited by the Cambridge International Examinations.
SSC is in the process of being authorised as an IB World School. As it seeks to further extend its domestic reach, SSM unveiled plans to open two new campuses located near Metro Manila in 2018.
Singapore School Clark is located in Clark Sun Valley Golf and Resort in Pampanga while the Singapore School Manila-Green Campus is being built in Silang, Cavite.
Designed to have a resort-like ambience, the Silang campus will emphasise experiential learning by incorporating the natural environment into school lessons. It will also be a boarding school.
Beyond these expansion efforts, SSM is pursuing partnerships with creative-focused universities and educational institutions in the world to ease placement of its graduates and for faculty exchange and training.