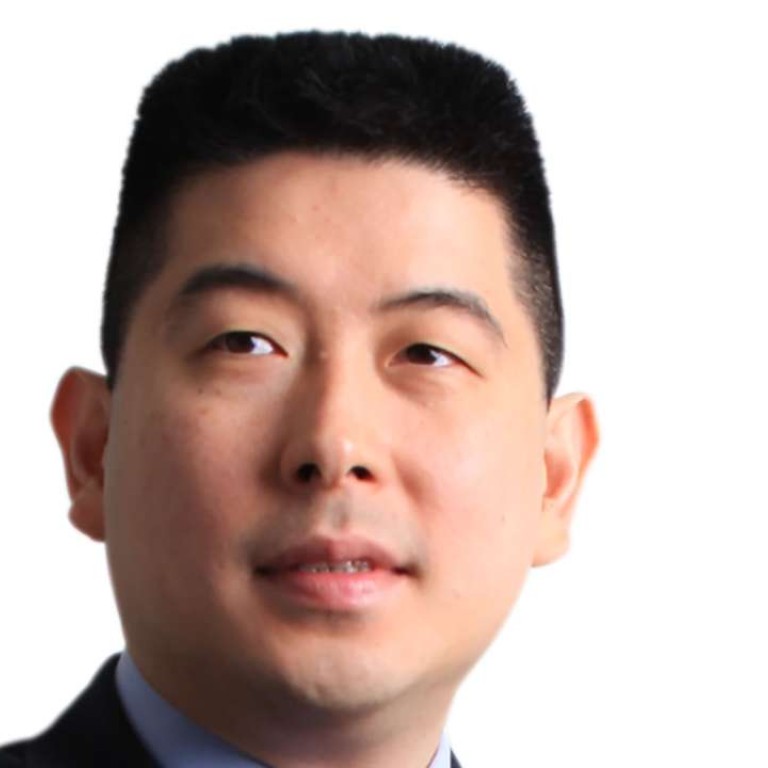 DoubleDragon offers property investors sustained hyper growth
DoubleDragon is the 26th largest company of 267 listed on the Philippine Stock Exchange in terms of market capitalisation at more than US$2 billion
Among the 37 listed property stocks in the Philippine bourse, DoubleDragon Properties stands out with its distinct promise of a surging long-term business growth.
Listed only in April 2014, DoubleDragon is a newcomer in the local bourse that has exhibited spectacular growth. Since the beginning of last year, for instance, its share price has appreciated more than 100 per cent on the back of excellent fundamentals. More importantly, DoubleDragon expects to sustain such growth because 90 per cent of its future earnings will be coming from recurring rental income when the company completes its development projects by 2020.
"As a new player, we want investors to know where our company started from, its vision, where we are today and where we are heading," says Hannah Yulo, DoubleDragon's chief investment officer and senior vice-president for corporate finance. "We want people looking at emerging markets, particularly those focusing on companies with high growth potential, to know our story."
Sia's magic touch
To better understand DoubleDragon, it would help to look at its co-founder, Edgar Sia II, famed for establishing the Mang Inasal Philippine fast-food restaurant franchise. Known to most people as "Injap", Sia already had hands-on training when he was only 10 years old, looking after the family grocery business in Roxas city, a provincial town in the Visayas region of the Philippines.
At age 26, Sia launched from scratch his first barbecue chicken outlet in Iloilo city. With thorough research, precise planning and aggressive execution, he was able to expand his Mang Inasal quick service barbecue restaurant franchise to 338 branches nationwide. Sia accomplished all this in only seven years. At 33 years old, Sia became the country's youngest billionaire when Philippine fast-food giant Jollibee Foods acquired Mang Inasal for 3 billion Philippine pesos (HK$470 million) in 2010. Fast forward to last year, Mang Inasal grew further with 460 stores nationwide and more than 12 billion pesos in system-wide sales.
This time, Sia is replicating the success of Mang Inasal by establishing DoubleDragon with Jollibee Foods' founder Tony Tan Caktiong. DoubleDragon's business strategy is simple. By 2020, it plans to have 1 million square metres of leasable commercial space. About 70 per cent of this area will come from 100 community malls branded as CityMall, which will be developed in tier-two and tier-three cities nationwide. The remaining 30 per cent will come from two ongoing commercial development projects in Metro Manila.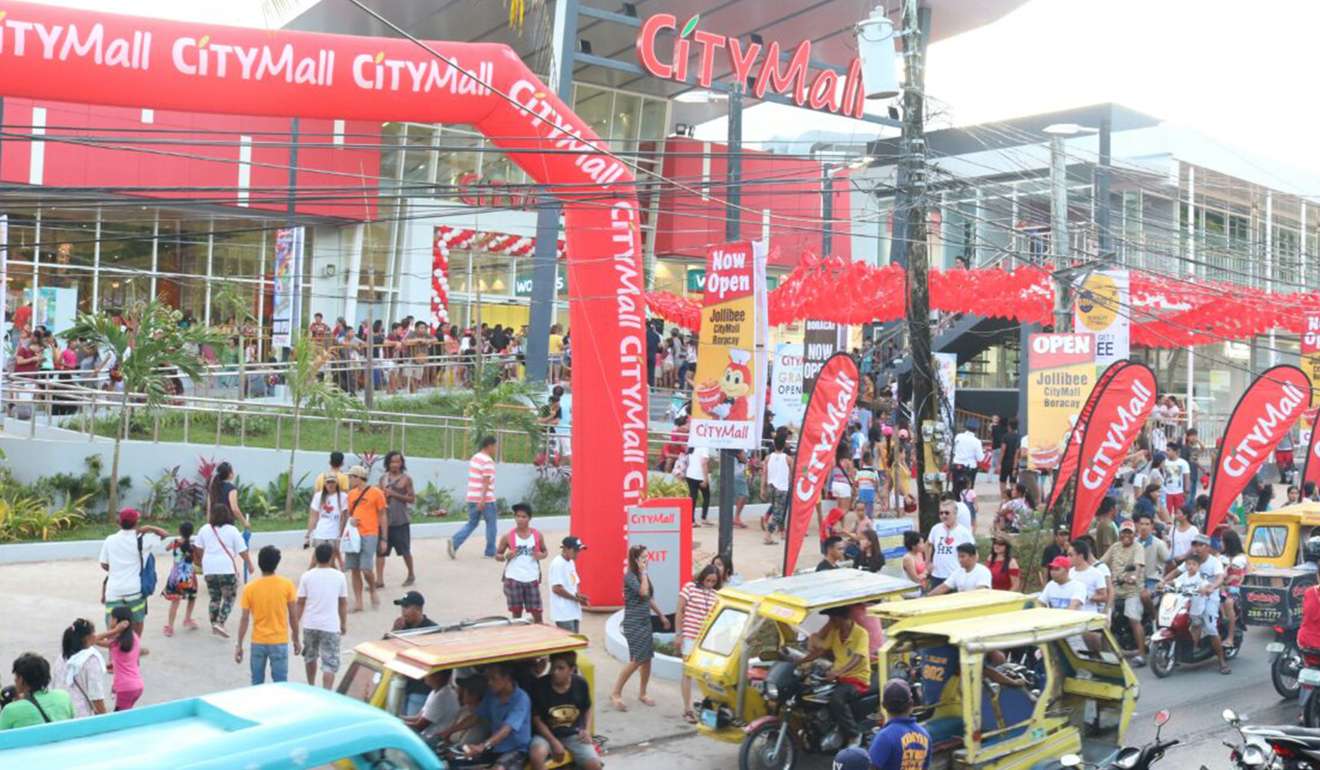 "We have an advantage with our CityMall projects because Mang Inasal and Jollibee have been operating in these provincial areas for more than 10 years or so," says Sia, chairman and CEO of DoubleDragon. "We have the familiarity and actual business experience the other property players do not have."
100 CityMalls by 2020
The company envisions its 100 CityMall sites to have an average floor area of 7,000 to 10,000 square metres each and will be located in prime provincial city centres mostly in the Visayas and Mindanao regions.
"We have focused on these areas because we believe there's still a large upside there in terms of tenant patronage and property value appreciation," Sia says.
CityMall will provide prime spaces for top local fast food brands Jollibee, Mang Inasal, Chowking, Greenwich, Red Ribbon and Highlands Coffee. The malls will also serve as a platform for the provincial expansion of modern retail brands Savemore, Ace Hardware, Watson's, SM Appliance, SM's Simply Shoes, BDO and China Bank Savings. CityMall has also partnered with ABS-CBN, one of the largest media companies in the Philippines, to operate cinemas in the malls.
Each CityMall will feature the same look and feel to provide consistency in quality. Green technologies, such as solar panels and rainwater harvesting systems, will be incorporated in the development.
DoubleDragon has acquired 54 prime spots for CityMall locations. So far, 15 malls are already operational, while 30 are under construction.
Jollibee Tower in full swing
While DoubleDragon foresees leasable space from the CityMall projects contributing 70 per cent of rental income by 2020, the remaining 30 per cent will come from leasable office space from two development projects – Jollibee Tower and DD Meridian Park.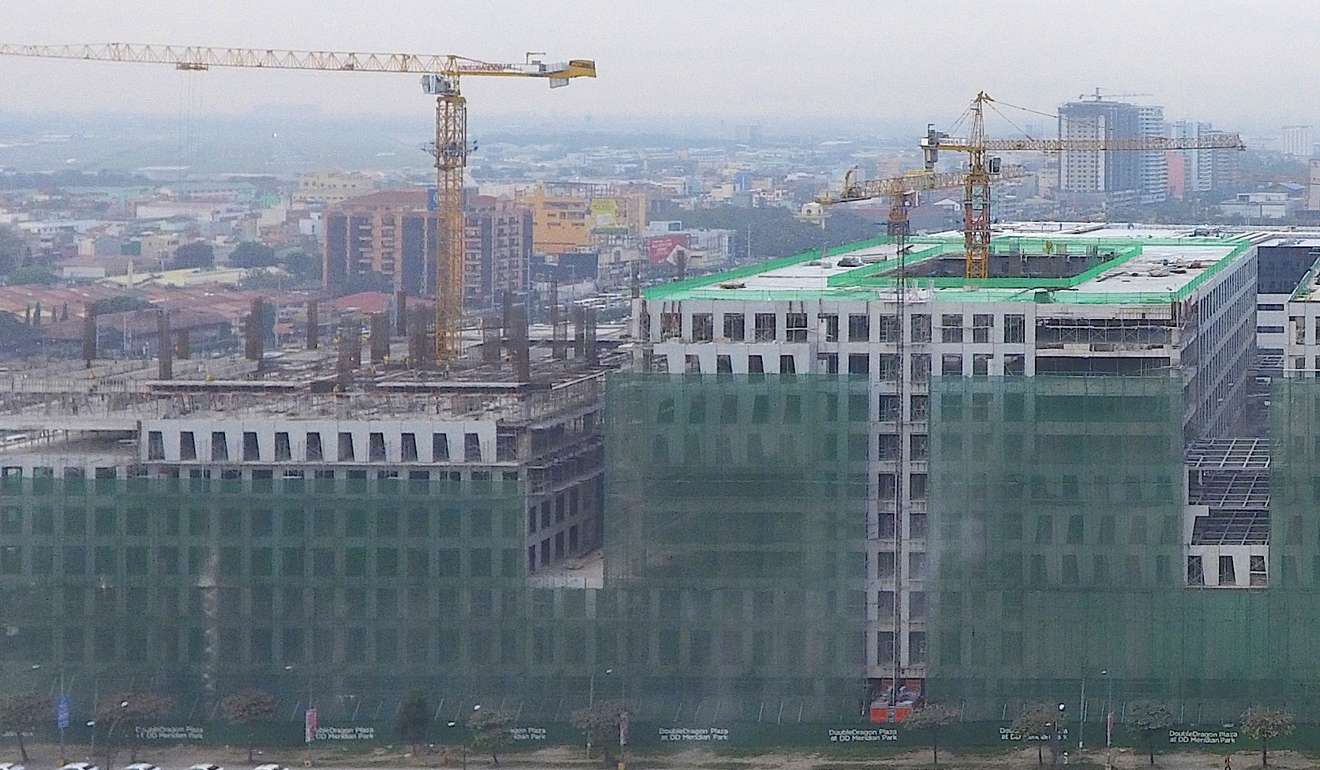 A premium 41-storey commercial and office skyscraper, Jollibee Tower sits on a 3,002-square-metre prime commercial lot in the Ortigas Center business district. With more than 48,000 square metres of leasable space on completion next year, the new Jollibee headquarters will feature ground floor food store concepts, an events centre, prime office spaces for lease, and sufficient parking area for tenants.
In line with DoubleDragon's core value of promoting green technologies, Jollibee Tower will have a Leadership in Energy and Environmental Design (LEED) certification. The exterior of the building, for instance, will be made of double-glazed glass curtain walls for increased energy efficiency. Construction has been in full swing since its groundbreaking in March last year.
Flagship office project in Metro Manila
DD Meridian Park, on the other hand, is a 4.75-hectare prime commercial block in Manila's Bay Area. On completion in 2020, the project will provide DoubleDragon in four phases with up to 280,000 square metres of prime leasable space. The first phase of the project will be the DoubleDragon Plaza, which will be an 11-storey office complex with more than 130,000 square metres of leasable space.
Four office towers will each sit atop a retail podium. Each tower will have large floor plates for office locators, its own private lobby and landscaped gardens between each tower. The ground floor will house an interesting selection of restaurants, while a 500-slot parking area will be allotted for the commercial locators. Similar to the Jollibee Tower, the DoubleDragon Plaza will also have LEED certification.
Development is in full swing. In particular, Tower 1 was topped off as scheduled in September last year. Tower 1 will be the first to be completed during the second half of this year followed by Tower 2, 3 and 4 each quarter thereon.
Heart under the hood
DoubleDragon's general focus on tier-two and tier-three cities, however, is not solely profit-driven. This business strategy also reflects the company's desire to spread economic progress evenly throughout the country.
"We have been focusing on the countryside because we believe it is there where things are going to happen," Sia says. "The dynamics are already starting to form, and we believe the current Philippine administration's provincial focus will only hasten the massive economic development in these areas."
For its part, DoubleDragon sees its CityMall project providing a platform for modern retailers that compensates their people significantly higher than existing local employers. Even prior to the completion of the malls, the company estimates construction activities to generate additional employment for thousands of workers either directly or indirectly through support companies such as trucking services.
Moreover, DoubleDragon and Jollibee Group Foundation (JGF) have partnered to help communities near the CityMall sites. With DoubleDragon's support, JGF was able to expand its Farmers Entrepreneurship Program (FEP). The initiative aims to increase small farmer incomes by linking them to institutional buyers.
Since its launch in 2008, FEP has helped in the training of nearly 2,000 farmers on agro-enterprise development and has enabled more than 20 farmer groups to deliver their produce to more than 20 institutional buyers. Jollibee, for instance, sources as much as 25 per cent of all vegetable requirements from farmer members of FEP. As a result, income of these farmers has grown by as much as 500 per cent.
Roadshows in major cities worldwide
As part of DoubleDragon's long-term investment programme, the company has been reaching out to foreign investors. Since July 2015, the company has presented to nearly 350 foreign institutional investors. In particular, DoubleDragon has been represented at conferences of foreign banks such as JP Morgan, UBS and Macquarie mostly in Singapore and has been busy with non-deal road shows in major cities such as Hong Kong, Tokyo, London, Edinburgh and various cities in the United States.
"By introducing the company to potential investors and explaining to them its vision and history, we believe investors will be able to appreciate more how we have managed to progress extraordinarily," Sia says.
In particular, of the 267 listed companies in the Philippine Stock Exchange, DoubleDragon is already the 26th largest in terms of market capitalisation at more than US$2 billion.
"If you take DoubleDragon out from that list and try to look for even just one listed company that has more than US$1 billion in market capitalisation but less than 10 years in existence, you will find none," Yulo says.
Yulo also stresses that despite DoubleDragon being in its hyper-growth years, the company remains a long-term player.
"We are a fast-growing company and we are starting to see foreign investors who have recognised our potential come in for the long term," Sia says.