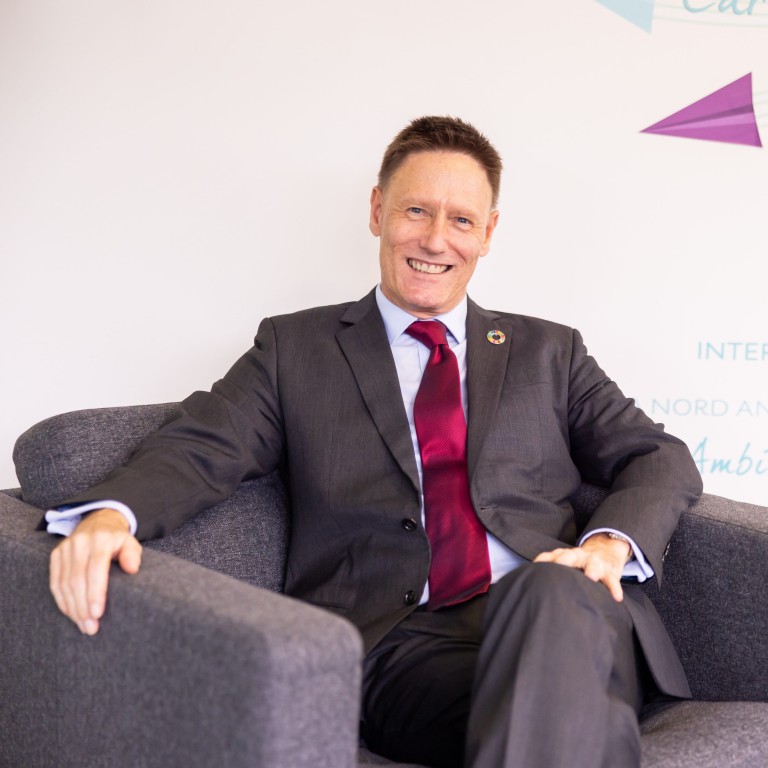 DCIS hones future global citizens to enact change
Offering distinct pathways for different neurodiverse needs, DCIS creates a nurturing environment where awareness of a truly diverse world is formed
Supported by:
Discovery Reports
Country Business Reports interviews and articles by Discovery Reports
Dover Court International School (DCIS) builds a strong foundation for learning and self-discovery, empowering its students to realise their full potential to take on global challenges. Celebrating multiculturalism and neurodiversity, DCIS champions inclusivity to ensure success for every child.
"We are the only fully diverse British-style international school in Singapore, and our goal is to prepare students to flourish in the fast-changing world. We want them to be active participants in globally connected communities now and throughout life," says DCIS principal Richard Dyer.
Founded in 1972, DCIS is part of the Nord Anglia Education group, a global network of more than 75 schools in over 30 countries. As a Nord Anglia school, DCIS has access to the world's best educators – all of whom are highly trained to provide individualised learning experiences to students from ages three to 18. Its Nord Anglia affiliation also allows DCIS to collaborate with esteemed institutions such as The Juilliard School, Massachusetts Institute of Technology and the United Nations Children's Fund for specialised programmes.
DCIS offers three distinct pathways to cater to different neurodiverse needs. Pathway one is the mainstream educational programme; pathway two is for students who need additional support for learning disabilities such as dyslexia, dyspraxia, dyscalculia and high-functioning autism, among others; and pathway three is designed for students needing help in functional life skills. All students across the three pathways closely interact with each other, creating a nurturing environment where an awareness of a truly diverse world is formed.
DCIS places great importance on developing the whole child – physically, academically, socially and spiritually. To achieve this, it collaborates with parents to understand their different views on education and their expectations of DCIS. The school then gradually applies the learning from these engagements into its curriculum.
In the thriving cosmopolitan environment of Singapore, DCIS hopes to build industry partnerships that can further enrich its students' education.