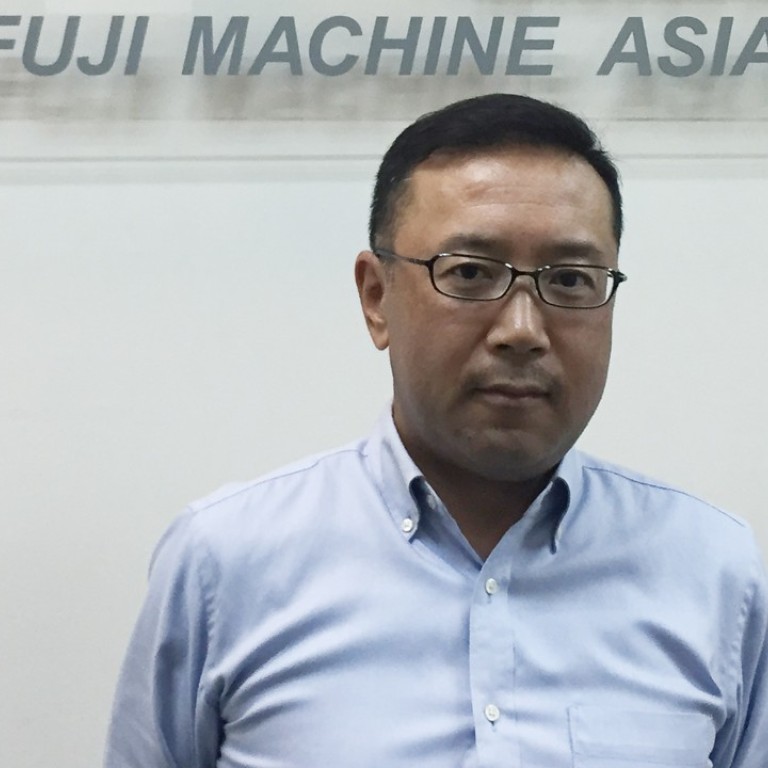 Japanese innovative spirit shines through in Fuji Machine industrial robots
Supported by:
Discovery Reports
The world of small gadgets and portable electronic devices is expanding, thanks in part to Fuji Machine Asia. The advanced equipment builder makes producing miniaturised electronic circuit boards possible through surface mount technology applications. Gaining the trust of Asia's leading electronic manufacturing services, Fuji Machine enjoys a 30 per cent market share in the region as it produces reliable industrial robots with unparalleled service across its various plant locations.
"We create high-technology machines that are easily accessed by customers, and with a thriving local network, we can provide adequate service quickly," says Tatsuyuki Shimizu, managing director.
Backed by the innovative spirit of its Japanese origin, the machine expert combines technical know-how with a strong local presence. Not letting up, Fuji Machine seeks to further grow its footprint through partnerships as it starts offering complete production lines and automation solutions that decrease labour costs for clients. Supplying full production solutions including repair and assessment services, Fuji Machine can also control all equipment information using its own software.
"We can set up entire lines of production not just for our machines but also for other products," Shimizu says. "We can pick up information from other manufacturers' equipment and export it to our host system, and we are now entering into partnerships to facilitate this more seamlessly."
More than 150 staff man Fuji Machine's regional headquarters in Singapore while highly skilled engineers manage facilities in Thailand, Malaysia, Vietnam and the Philippines. To maintain staff competence and the quality of its service, Fuji Machine regularly sends specialists to its parent company in Japan for training.
"We are a Japanese global company backed by Japanese technology, but our operations are done by local members across the region," Shimizu says. "We are focused on continuously developing our local subsidiaries while further improving our market share."